Chris Rock's Brother Totally Brushes Off Will Smith's Apology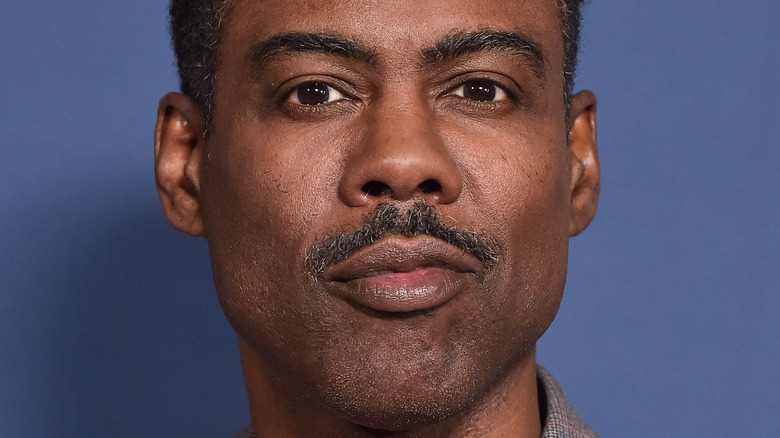 DFree/Shutterstock
In case you have been living under a rock, anyone and everyone has been talking about all of the drama that ensued during the 2022 Oscars broadcast. Initially, the show ran smoothly. Then, Chris Rock stood on stage to present an award and delivered a joke about Jada Pinkett-Smith's hair looking like Demi Moore's in "G.I. Jane." At first, Will laughed at the joke but soon after changed his tune, storming the stage and slapping Rock across the face.
Not too long after the smack, Smith took home the best actor trophy for his role as Venus and Serena Williams' father in "King Richard." Smith sort of apologized for what transpired just moments before but he failed to mention Rock by name until the following day. "​​I would like to publicly apologize to you, Chris," he wrote in a lengthy Instagram post. "I was out of line and I was wrong. I am embarrassed and my actions were not indicative of the man I want to be."
Many celebrities have expressed their opinions on the drama, including Tiffany Haddish. She praised Smith for standing up for his wife at that moment, saying that it "meant so much to" her. Judd Apatow had a very different opinion on the matter, slamming Smith for delivering a smack that he claimed could have killed Rock. (The producer later deleted the tweet.) Now, Rock's own family is addressing the incident, including Rock's brother.
Tony Rock isn't impressed with Will Smith's apology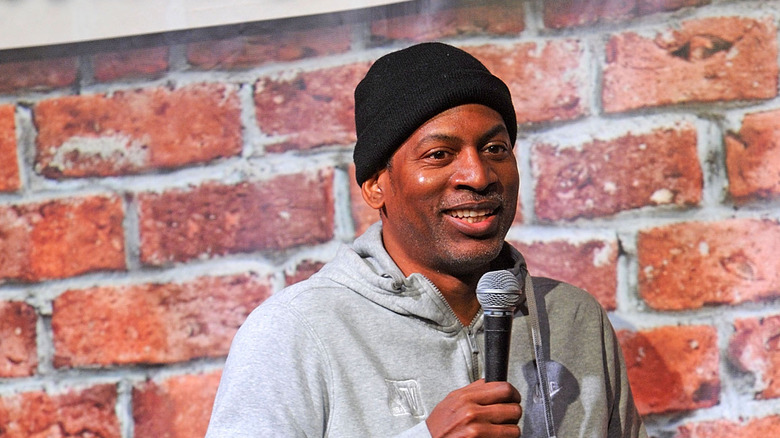 Bobby Bank/Getty Images
Almost everyone has their own opinion on the drama between Will Smith and Chris Rock, including their own family members. As we all know, Smith issued an apology for his actions, but Chris' brother, Tony Rock, isn't buying it. Tony took to Twitter to answer a few fan questions about the incident, including one fan who asked if he accepted the apology. "No," Tony bluntly replied. He also answered several other questions about the smack to appease fans, and he didn't hold anything back. Another person asked who Tony thinks hits harder, Will or Jada's boyfriend. "Mama Rock," he tweeted back. During the Twitter spree, another fan also asked Tony if he thinks the Academy should strip Smith of his Oscar. "Not my call," he stated. 
As fans know, Chris has remained pretty silent on the controversy surrounding the Oscar drama. According to AP News, someone issued a statement claiming to be from Chris, but it was later determined to be phony. Amy Schumer, who hosted the Oscars with Regina Hall and Wanda Sykes, also addressed the shocking incident. The star used Instagram to let fans know that she was "triggered and traumatized" over what transpired on stage. "I love my friend @chrisrock and believe he handled it like a pro," she stated, adding that she saw so much pain in Will Smith at that moment. "Waiting for this sickening feeling to go away from what we all witnessed," she said at the end of the post. Clearly, she's not alone.