Will Smith's Former Co-Star Tatyana Ali Speaks Out On The Slap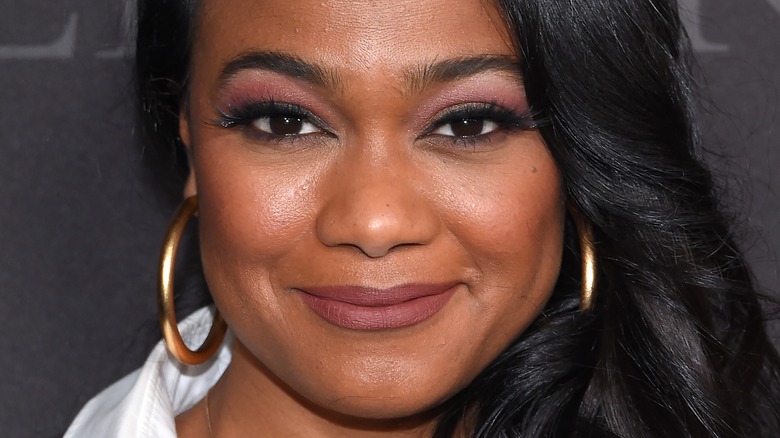 DFree/Shutterstock
As much as Will Smith would like to put the Oscars slap behind him, it doesn't look like that's going to happen. Critics and fans alike continue to analyze, discuss, and weigh in on the possible reasons why Smith took the stage to slap Chris Rock across the face. The moment came after Rock made a joke about Smith's wife, Jada Pinkett Smith, much to everyone's shock and surprise. Since then, Smith's career has taken quite a hit, as many of his future projects have been put on hold. Also, the actor has since resigned from The Academy, saying he felt "heartbroken" about the incident in a statement. "My actions at the 94th Academy Awards presentation were shocking, painful, and inexcusable," he said, according to Deadline. "The list of those I have hurt is long and includes Chris, his family, many of my dear friends and loved ones, all those in attendance, and global audiences at home. I betrayed the trust of the Academy."
And while many celebrities have spoken out about The Slap, including Amy Schumer, Kathy Griffin and even Alec Baldwin, Smith's former "The Fresh Prince of Bel-Air" co-star Tatyana Ali now has something to say about it, too.
Tatyana Ali has nothing but love for Will Smith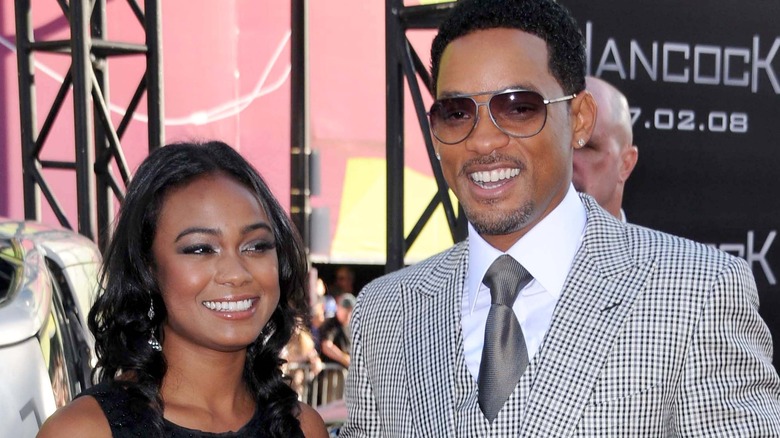 s_bukley/Shutterstock
Tatyana Ali took to her Twitter account to weigh in on the slap that has reverberated around the world. Will Smith's former co-star wrote, "I love #WillSmith very much. @chrisrock didn't deserve to be hit. Period. My heart aches for what has happened. I don't know what caused that chaos & confusion, but I do know that Will has a big heart. I've seen him many times try his best to do what is right. I believe in him."
Meanwhile, Janet Hubert, who played Aunt Viv on "The Fresh Prince of Bel-Air," also chimed in on the slap and seemingly approved of Smith taking a swing at Chris Rock. She wrote in a now-deleted Instagram post (via Page Six): "So PROUD OF YOU. There is only so much one can take... sometimes you have to slap back. Celebrate the win... nothing else matters. Both actions were incorrect but Chris didn't need to go there." If that weren't enough, Hubert also said of Rock, "Met him once... it was enough for me... very mean spirited." With that said, it's good to see that both women still love and support Smith, despite that they are on opposite sides of the slap debate.