Even LeVar Burton Has A Will Smith Joke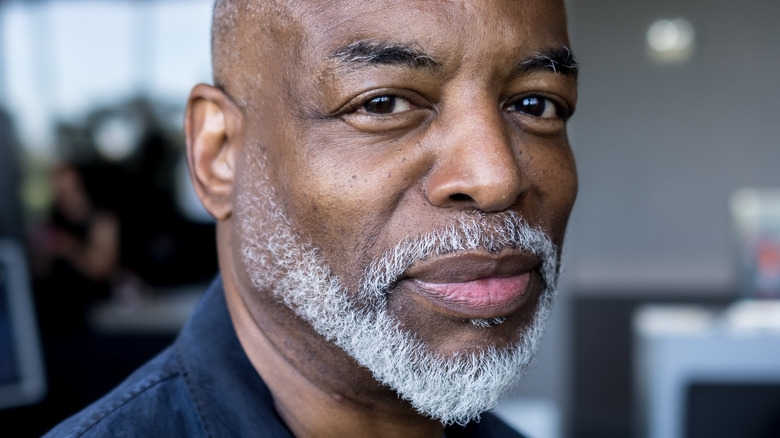 Greg Doherty/Getty Images
LeVar Burton isn't exactly famous for his comedic talents. Burton is best known for starring in numerous different gritty and hard-hitting dramas, in addition to directing and acting in sci-fi series and movies, and writing kids' books.
According to Master Class, Burton played Kunta Kinte in the 1970s TV adaptation of Alex Haley's iconic book "Roots," which detailed the injustices enslaved people faced in the U.S. Following the show's success, Burton starred in several movies that told powerful stories about Black men, such as "Dummy" and "The Jesse Owens Story." According to IMDb, he was also a recurring character throughout the "Star Trek" franchise, directing parts of it too. He frequently popped up in "Murder She Wrote," proving Burton's talent is boundless.
Burton returned to portraying historically significant characters when he played Martin Luther King Jr. in the 2001 biopic "Ali," about the late great heavyweight fighter Muhammad Ali, portrayed by Will Smith — who has stolen headlines recently for slapping Chris Rock at the 2022 Oscars. It's safe to assume Burton and Smith may know each other pretty well after working together so closely. However, it seems all bets were off in the friendship stakes when the opportunity arose for Burton to take a jab at his former co-star, because even the actor has a joke about Smith's Oscars outburst.
LeVar Burton takes a jab at Will Smith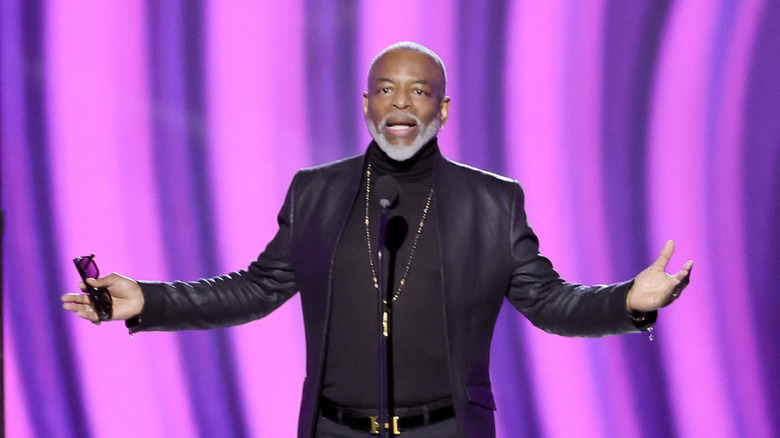 Matt Winkelmeyer/Getty Images
At this point, many celebrities shared their opinions about Will Smith's Oscars behavior. Not surprisingly, Smith was referenced several times during the 2022 Grammys, and yes, even by his old colleague, LeVar Burton. "Now I want to warn you all that our next presenter is a comedian, if you know what I mean," the actor said as he introduced Nate Bargatze onto the stage. "So I need to caution everybody to remain in your seats and keep your hands to yourself." Bargatze then appeared on stage wearing an oversized helmet to turn up the heat on the roasting, joking that comedians are now required to wear protective equipment at awards shows.
Over a week has passed since the Oscars altercation, and it seems to still be the only thing everyone's talking about in Hollywood. So, it was inevitable that #SlapGate would rear its ugly head at the Grammys. Smith was the punchline of the night, right from the get-go, when Grammys host Trevor Noah kicked off the awards festivities. "We're going to be listening to some music, we're going to be dancing, we're going to be keeping people's names out of our mouths, and we're going to be giving out awards," Noah announced, shading Smith for screaming at Chris Rock his now-famous warning, "Keep my wife's name out of your f***ing mouth!" It looks like mentions of the slap hear 'round the world are far from over.