Kim Kardashian And Pete Davidson Prove Their Love Is For Real With Latest Move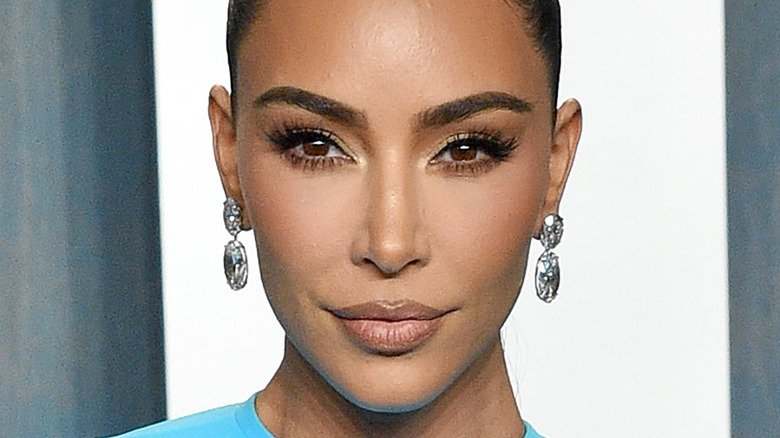 Lionel Hahn/Getty Images
Kim Kardashian and Pete Davidson are nearing the six-month mark in their much-talked-about relationship, and it looks like they're taking things to the next level.
In March, Kim revealed that Pete had gotten a few tattoos dedicated to her, indicating that they're getting serious. "He has a few tattoos, a few cute ones that he got [for me]," the SKIMS founder said in an appearance on "The Ellen DeGeneres Show." She even shared that she has a personal favorite. "I think my favorite one, it says here," she added, pointing to the collarbone, "it says, 'My girl is a lawyer.' And that one's really cute."
While they have been relatively mum about how things are going between them, sources close to Kim recently divulged that they're happy with their months-long romance. "Kim is crazy about Pete. He is spending most of his time in L.A. now," an insider told People in March. "He is slowly getting to know her kids. Kim is not pushing it though," they added. It looks like they're taking significant steps to deepen their relationship, and according to reports, Pete has also introduced Kim to his closest circle.
Pete Davidson introduced Kim Kardashian to his grandparents
Now that Pete Davidson is slowly getting to know Kim Kardashian's kids, he also started getting Kim acquainted with his family members. According to E! News, the "Saturday Night Live" star introduced her to his grandparents when the couple made a trip to New Jersey.
"Pete was filming 'The Home' for a few weeks in New Jersey and Kim came to visit in March. They got to spend time with his grandparents and some of his friends," the insider divulged to the outlet, adding that Pete made an effort to take Kim to his favorite places in his hometown. Pete "has loved showing her around Staten Island and his roots on a few recent trips," they added, sharing that "Kim has loved getting this inside peek into Pete's world and where he came from. His family has been very nice and welcoming."
The same goes for Kim's family, too. Apparently, the Kardashians all adore Pete. They seem to love the fact that he's become a positive influence in Kim's life. "Kim's family absolutely adores Pete and welcomes the idea of their relationship with open arms," a source told Entertainment Tonight. "Kim radiates when Pete is around and the family really takes notice of that and respects Pete for bringing out Kim's best self." It sounds like both of the stars' families are definitely #TeamKete!