Donatella Versace Reveals New Insight Into Britney Spears' Current State Of Mind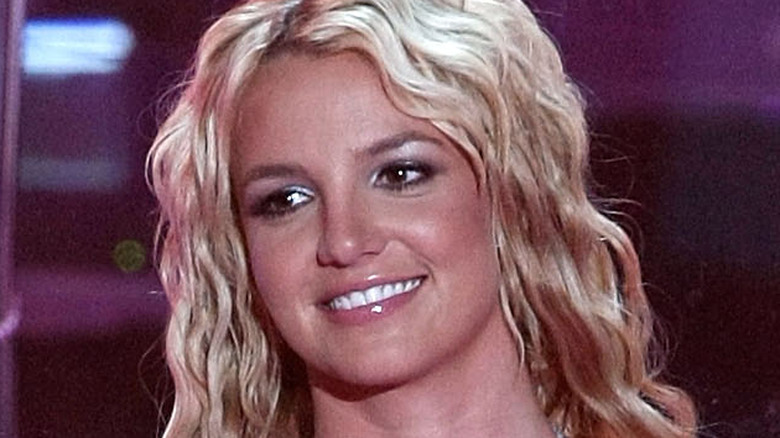 Kevin Winter/Getty Images
Some people may be questioning the state of Britney Spears' mental health following her release from conservatorship, but her friend Donatella Versace is not one of them.
Spears is currently enjoying her newfound freedom after being subjected to a 13-year conservatorship by her family, most notably her father, Jamie Spears. She has previously shared how happy she is now that she has her autonomy back. A month after her court-ordered arrangement ended, she took to Instagram to assure everyone that she is feeling better than ever. "That beautiful ... nice ... and warm f****** fuzzy feeling when you've been waiting patiently for 13 years to be able to live your life however you choose and it's finally here !!!!, she wrote, adding that she's finally "on the right medication." The singer also said that she's no longer under the watchful eye of people who don't have her best interests at heart, making her feel free. "Damn I can actually pray .... it feels so good to just BE HERE !!!!" she continued. "I'M HERE ... thanks to no doctor or conservatorship people."
In the past couple of months, Spears has begun to share the hardships she has overcome and blast those people who have wronged her. Some supporters were worried that she was going back to her previous ways, but according to her friend, fashion legend Donatella Versace, the public doesn't have anything to worry about.
Donatella says Britney Spears is in an "amazing state of mind"
Donatella Versace and Britney Spears have not been able to spend time together in 15 years, but the designer made sure to visit her old friend to catch up.
"I went to see Britney because I always care about her," Versace told Entertainment Tonight during the 30th Annual Elton John Foundation Academy Awards Viewing Party on March 27. "The last time she was in Milan was like 15 years ago, so I brought a few pictures to show to her. She was so moved." Donatella added that Spears was in "great spirits," and that she empathized with Britney's long ordeal. "She went through hell and back," she added. "I cannot imagine what she went through." In a separate interview with Variety, Versace underscored that Spears is doing great these days. "She's doing well. I find her in an amazing state of mind," she said. "I know it's been such a long time. I'm very happy to see her like that."
It looks like Spears was also ecstatic to have been visited by her friend. The pop star posted a photo of herself, Versace, and her fiance, Sam Asghari. "Look who came to visit ... these 2 bad bitches are up to no good," Spears wrote. "Versacney [sic]," Asghari commented. It makes us wonder what these two legends are cooking up!