Leah McSweeney Adds Fuel To The Julia Fox RHONY Reboot Rumors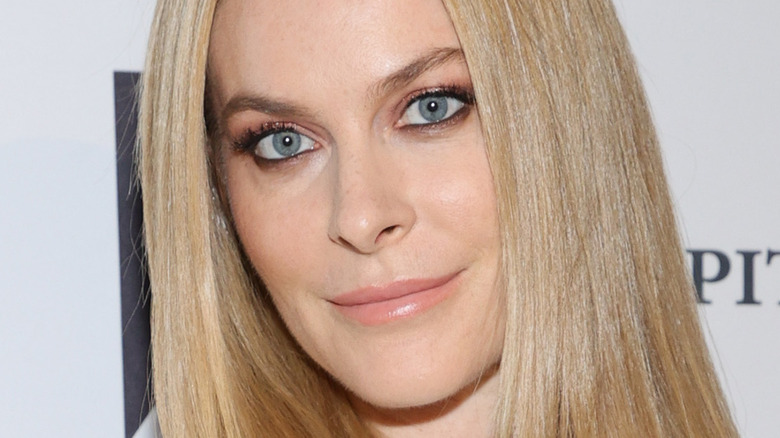 Jamie Mccarthy/Getty Images
Fans of the "Real Housewives of New York" are getting a little nervous about potential cast shakeups in the upcoming season. Season 13 wrapped in fall 2021, and since then, producers have been scrambling to find the perfect cast for the next year. "You know that we're at a crossroads for 'RHONY,'" Andy Cohen told Variety after a low-rated Season 13 concluded without even a reunion. "We've spent a lot of time figuring out where to go. And the plan that we've come up with, I think, is a real gift to the fans."
Cohen explained that the audience today expects more diversity within the show, and Bravo producers are committed to finding a cast that honors those priorities. "This is the most multicultural, diverse, and energetic and exciting city in America: We are searching for a multicultural group of friends who really best reflect the most exciting city in the country," he said. "We're looking for a group of women who are real friends, and who are of diverse backgrounds, races and religions."
In the wake of Cohen's interview, people have pitched everyone from Hena Doba to legendary scammer Anna Delvey — though Delvey is still incarcerated, so probably not, per Cosmopolitan. So, who's next? Rumor has it that Josh Safdie's very own muse, Julia Fox, might be prepping for a new role on Bravo.
Julia Fox isn't going anywhere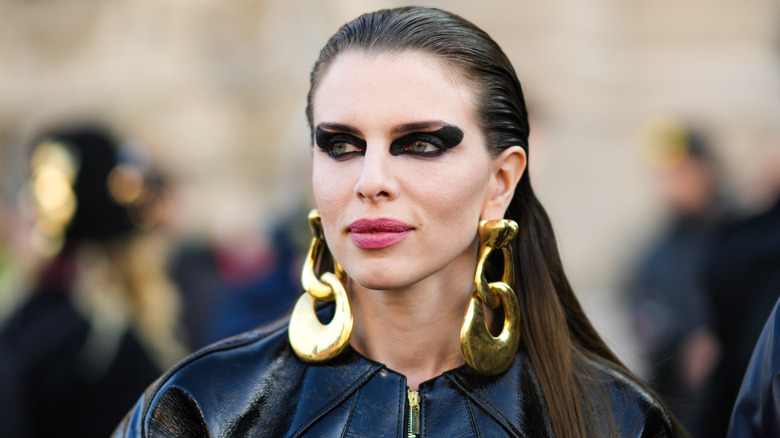 Edward Berthelot/Getty Images
If you thought the Julia Fox craze would die down after she showed up at the 2022 Academy Awards with her own "Black Swan"-esque makeup, think again. During an April appearance on "Watch What Happens Live," Leah McSweeney fielded questions about why she divulged that she was Julia Fox's sponsor despite that sponsorship and AA participation are supposed to be completely anonymous.
"I'm so glad I can clear this up," she said. Leah explained that Fox asked her for permission to divulge that she was her sponsor during a previous podcast appearance so that Leah wasn't breaking any rules by repeating that information later. Cohen then asked Leah if there was a possibility that Fox would join the "RHONY" cast, and Leah got strangely quiet, smirked, and said, "I don't see why not." Hmmm, definitely suspicious.
Fans were, per usual, divided about the potential new addition. "build a new cast around leah and julia fox," tweeted one. "Julia Fox is great and rhony is my favourite but sometimes wonderful things do not need to be combined," wrote another. So, what's actually going on? According to TMZ, not much. Fox reportedly hasn't spoken to any Bravo executives in an official capacity — yet — so the rumors remain just rumors.