Kim Kardashian Makes A Huge Claim About Kanye West's Career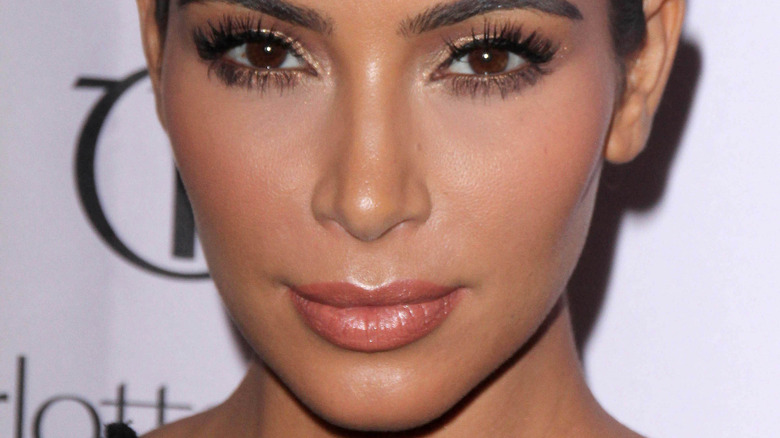 Kathy Hutchins/Shutterstock
Kim Kardashian just made a pretty shocking claim about her estranged husband Kanye "Ye" West. Of course, the twosome's long history has been pretty well documented, but if you've been living under a rock, what you need to know is that the twosome tied the knot in 2014 and welcomed four adorable children into the world. However, things turned sour and there were plenty of rumors of tension between Kim and West, resulting in the former filing for divorce in March 2021.
There's been plenty of mudslinging since then, mainly from West's side in regards to Kim's new romance with Pete Davidson, which appeared to spur Kim to make her successful request to be declared legally single. West hasn't exactly made a secret of the fact he's not so happy seeing Kim and Davidson together, including seemingly threatening violence against the "Saturday Night Live" comedian in music videos.
Naturally, then, Kardashian fans have been hotly anticipating the possibility of juicy behind the scenes gossip about the twosome's messy split coming to light on the famous family's new reality show, "The Kardashians" — and it sounds like viewers won't be disappointed.
Kanye West wanted to be Kim Kardashian's stylist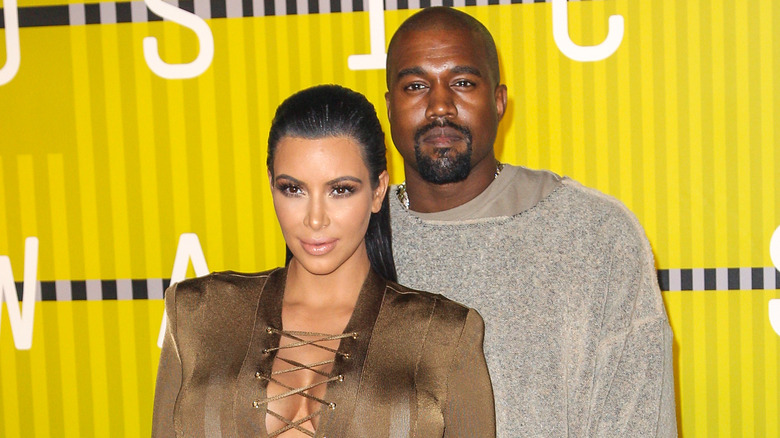 Press Line Photos/Shutterstock
Though Kanye "Ye" West has released some very telling music in the wake of Kim Kardashian's divorce filing, there was a time we could never have gotten new tracks. Kim spoke out during "The Kardashians" premiere on Hulu, revealing that West had actually offered to give up his music career and make a big change to his profession for her. "Kanye wants to quit everything and dedicate his life to being my stylist," Kim admitted, per TMZ. That was before Kim's appearance on "Saturday Night Live" in October 2021, which is where she met Pete Davidson and her relationship with West began to deteriorate.
It's common knowledge that Kim changed up her style quite a lot after getting together with West, with the rapper being credited for refreshing her wardrobe. "I always thought I had really good style — until I met my husband and he told me that I had the worst style," Kim admitted at the Business of Fashion West summit in 2018, per Entertainment Tonight. She recalled how West went through her closet and threw out close to 250 pairs of shoes, before surprising her with a totally new wardrobe with clothing from designers like Lanvin and Givenchy, who Kim hadn't heard of at the time.
It's not just Kim who West has dressed, though. He also appeared to have fashion influence over Julia Fox during their short-lived romance, even filling a hotel room with clothes for her.