John Travolta Shares Devastating Tribute To His Late Son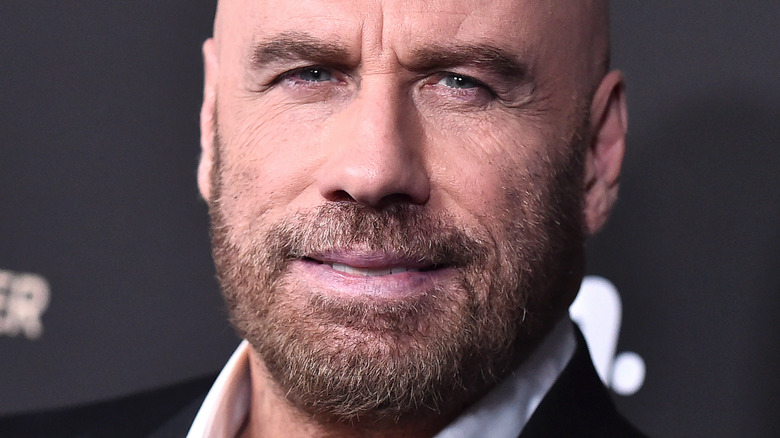 DFree/Shutterstock
John Travolta has been in the spotlight for decades and, while his appearance has transformed, his acting acumen and cheerful, likable persona haven't really faltered. He can still make headlines with his dance moves (did you see his dance-off with "Pulp Fiction" co-star Uma Thurman at the 2022 Oscars?!), he's a devoted family man who can't stop gushing about his daughter, and he's still a passionate actor. Rather than slowing down, he's even made time to pursue another passion project: flying. In fact, his career as a pilot is really taking off. Travolta's zest for life is contagious and made more impressive by all the tragedy he's faced, including the 2020 death of his wife, Kelly Preston. He's been candid about the incredible grief that life has brought him and unfortunately, it wasn't the first time he experienced such loss and heartbreak. 
In 2009, Travolta and Preston's 16-year-old son, Jett, died on a family vacation in the Bahamas. As People reported at the time, Jett had a seizure (to which he was prone), hit his head on the bathtub, and died. In 2014, the actor called the tragic event "the worst thing that's ever happened in my life" and admitted, via BBC, "I didn't know if I was going to make it." He said he struggled to get through each day and find meaning in his life, thanking religion and director Quentin Tarantino for helping him get out of bed and back to work. However, healing is never truly done.
John Travolta's heartbreaking tribute to his son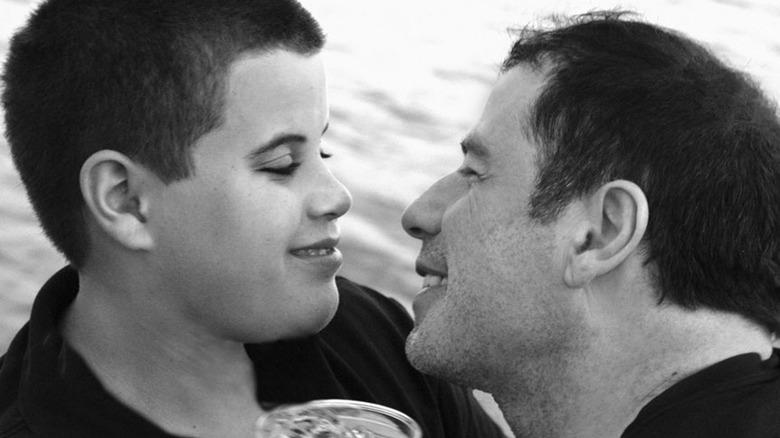 Tim Boyles/Getty Images
Just 10 days after celebrating daughter Ella Bleu's 22nd birthday with a proper British afternoon tea in London, England, John Travolta was faced with a much harder birthday. April 13 marked what would have been his late son Jett's 30th birthday and, as the actor shared on Instagram, it was an emotional day. Posting a black-and-white photo of himself hugging his son and smiling, the "Pulp Fiction" star penned a touching tribute to his "dearest Jetty," writing, "I miss you more than words can say. I think about you everyday. Happy Birthday. Love, your Dad." It's not the first time the actor has honored Jett online on his birthday. Indeed, he appears to have made a tradition of it. Scrolling back through his feed reveals he's previously shared other black-and-white snaps and sweet words for Jett on April 13 in both 2020 and 2021.
This is an especially difficult time for Travolta, as just a few months from now, he will be faced with yet another heartbreaking milestone: the two-year anniversary of Kelly Preston's death. The pair had been married for 29 years when, in July 2020, the "Jerry Maguire" actor lost her very private two-year battle with breast cancer. He confirmed the news on Instagram "with a very heavy heart" as he thanked family and friends and shared a special outpouring of gratitude to the medical professionals who treated Preston. In addition to Ella, John's also dad to "miracle" son Benjamin who was born in 2020.