What Happened Between Wilmer Valderrama And Minka Kelly?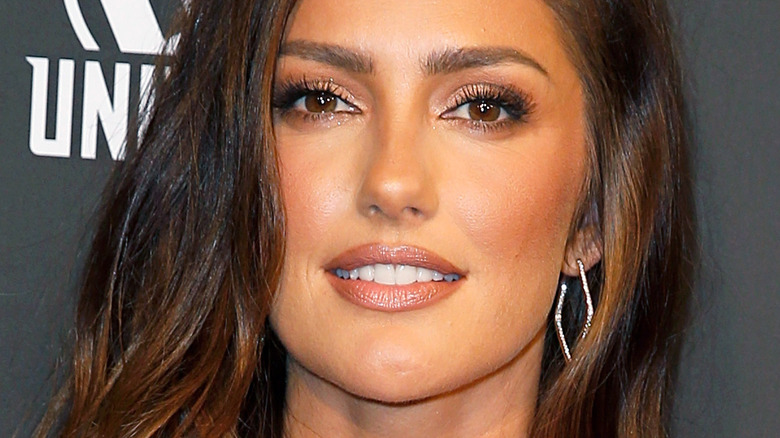 Dominik Bindl/Getty Images
The 2010s was a big decade for celebrity couples.
It was a decade when our favorite celebrity duos fell in love — and when some of them decided to call it quits. Who could forget the rise and fall of Robert Pattinson and Kirsten Stewart? The two famously met on the set of "Twilight" and dated for a few years, until photos surfaced that Stewart was canoodling with "Snow White and the Huntsman" director Rupert Sanders. Perennially funny couple Ashton Kutcher and Mila Kunis also famously got together in 2012 after years of being friends, and then tied the knot in 2015. Other notable couples of this decade include George Clooney and Amal Alamuddin, Blake Shelton and Gwen Stefani, and Prince Harry and Meghan Markle.
But while there were couples that were the main focus of the spotlight back then, there were also some who we forgot even dated. One of them happens to be Minka Kelly and Wilmer Valderrama. The two dated in short bursts in the early 2010s, but why didn't they get to happily ever after, anyway?
Minka Kelly and Wilder Valderrama dated on and off in 2012 and 2016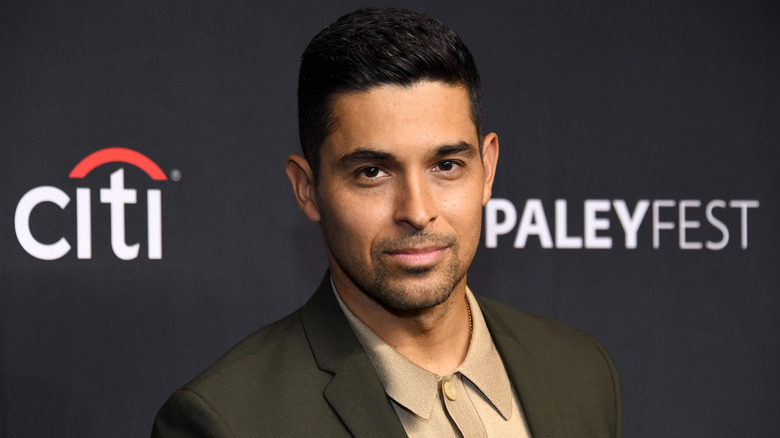 Jon Kopaloff/Getty Images
Once upon a time, Wilder Valderrama dated the most sought-after stars in Hollywood, including Lindsay Lohan, Mandy Moore, Mila Kunis, and Demi Lovato. But many seem to have forgotten that he was also briefly linked to Minka Kelly.
According to The Cut, rumors of their relationship started when they were spotted together making out in a club in March 2012, after Kelly had broken up with Derek Jeter and Valderrama with Lovato. They apparently went on vacation to Australia but their little fling didn't last long, as Valderrama got back together with Lovato soon after.
However, four years later, they seemingly found their way back to each other and briefly dated for a second time after Valderrama parted ways with Lovato for good. The two were spotted canoodling on vacation in Mexico, signaling everyone to believe that they were finally a couple again. Even Moore chimed in, saying that she was happy for them. "It's not weird. I love them both," she said on "Watch What Happens Live" when asked to weigh in on the two, per Entertainment Weekly. "I've been friends with him for 15 years. We're very, very close friends. We dated for a year. He was my first boyfriend when I was 15." But, while they received Moore's blessing, their relationship unfortunately fizzled out again.
Minka Kelly said Wilmer Valderrama was never her boyfriend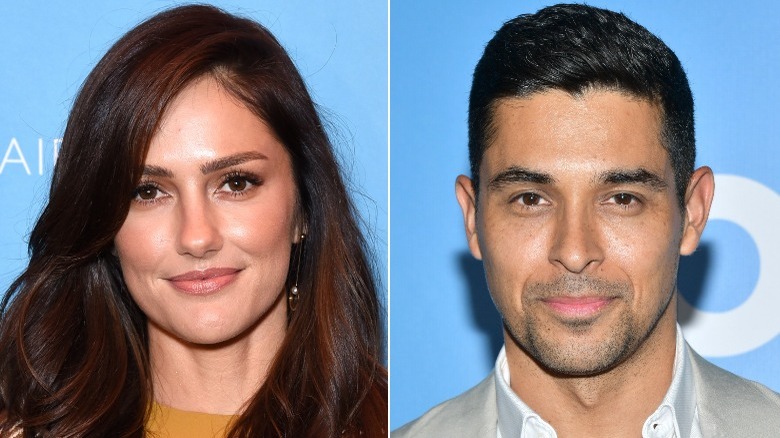 Presley Ann & Araya Doheny/Getty
It looks like the second time was not the charm for Minka Kelly and Wilmer Valderrama. After they were spotted together in Mexico, it didn't take long until reports revealed they'd "stopped dating." Neither of the two addressed why they put an end to their brief romance, but in an interview, Kelly said she never dated Valderrama in the first place.
"He's a good friend to me. Wilmer's a really, really good person," the "Friday Night Lights" star told Power 106, according Us Weekly. "And any woman would be lucky to have him." She also brushed off all the rumors about them, insisting they were nothing but friends. "It's funny — he's not my ex. We are good friends, and we always have been. We're not exes!"
Whatever their relationship status was, they sure made a good couple! Fast forward to today, it's clear that the two have moved on with their lives. Kelly is reportedly dating "The Daily Show" host Trevor Noah, although they have mostly kept their relationship low-key. Meanwhile, Valderrama has settled down and is now the proud father to a baby girl he shares with fiancée Amanda Pacheco. In an interview with Sirius XM, he said fatherhood is his greatest achievement. "When I wake up, I feel like I won because I just woke up and then I go into her room and wake her up in the morning before she feeds and see her eyes open," he shared. "It's the biggest win I've ever had in my life."