Spencer Pratt Slams Celebs, Makes Surprising Ryan Gosling Confession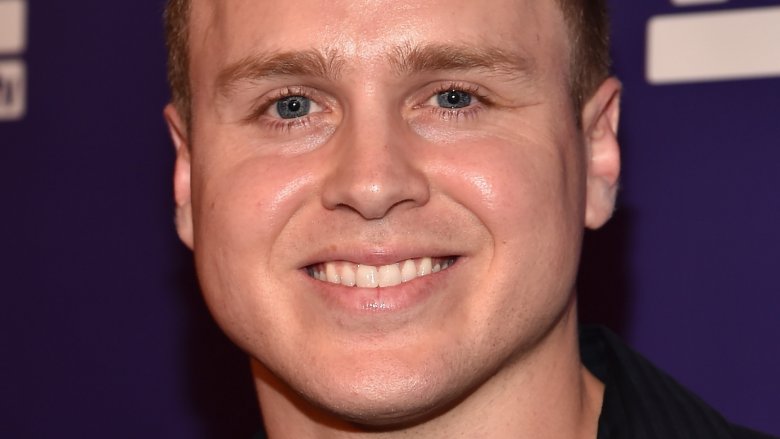 Getty Images
The former villain of The Hills just bashed a couple big-name celebrities.
In an episode of the podcast Allegedly released on Tuesday, Aug. 29, 2017, Spencer Pratt made a few bold statements about his fellow stars. Discussing Caitlyn Jenner, Pratt, who was reportedly friends with Caitlyn's son Brody Jenner, said that he would not interested in ever meeting the former Olympian.
"I wouldn't want to meet Caitlyn," the 34-year-old told the podcast's hosts, Theo Von and Matthew Cole Weiss (via E! News). Using Caitlyn's pre-transition name, Pratt continued, "I'm Team Kris Jenner. I didn't like Bruce. I was team Brody. Bruce is like the worst dad. He wouldn't even call Brody on his birthdays. And he lived in the Valley. It's not like, 'Oh, I'm in the Czech Republic and we don't have phones here today!' He was always bad as a human, from what I saw, being Brody's best friend."
Pratt went on to say, "He was a ghost. They had no relationship," adding, "Poor Brody."
The reality TV star and future dad then turned his attention to pop star Katy Perry, saying, "She's the worst," and claiming that he'd "walk the other way" if he ever encountered her in real life.
Unsurprisingly then, Pratt confessed his love of Perry's rival Taylor Swift. "I absolutely love Taylor Swift," he gushed. "At least like Taylor's like aware of who Taylor is at least." Makes sense he'd feel this way given his recent "Look What You Made Me Do" lip syncing video.
During the podcast, Pratt also made a surprising reveal about—of all people—La La Land star Ryan Gosling, confessing that he'd often hung out with the actor back in the day. "I had a penthouse loft when I was a freshman at USC and the connecting penthouse loft was Ryan Gosling and we used to kick it all the time," Pratt explained. "He may deny it but I have many witnesses. I'll take a polygraph."
Somehow, we just can't imagine Pratt and Gosling being friends.
While we wait for Gosling to address his past friendship with Pratt (we won't be holding our breath), read up on what all of TV's most infamous reality stars are doing today.