Amy Schumer Reveals How Chris Rock Kept His Composure After The Will Smith Slap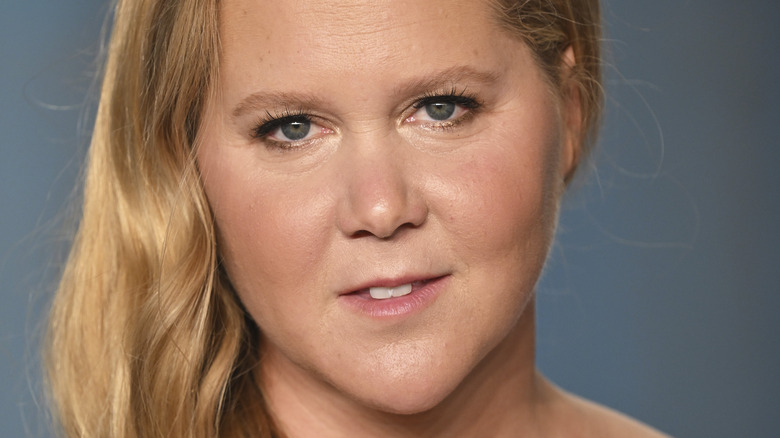 Karwai Tang/Getty Images
Amy Schumer has still not moved from the whole Chris Rock and Will Smith debacle.
The comedian just made an appearance on "The Howard Stern Show," where she shared that she addressed her remarks that she felt "traumatized" after witnessing Smith slap Rock at the 2022 Oscars. She explained that people around her had felt the exact same way. "It was so upsetting. People made fun of me for saying that it was traumatizing, but I don't think it was traumatizing for me. I think it was traumatizing for all of us," she shared. "I had no thoughts of like how it affected me or my performance or anything. It was just upsetting as a person."
The "Trainwreck" star shared that she was at odds because Rock is her friend while Smith is someone she looks up to. "Chris Rock's my good friend, one of my best friends. We're close. To see that happen, to see your friend get hit," she continued. "To see your friend get hit? But at the same time, it also involved Will Smith, who I've loved. We've all loved forever. I don't remember a time I didn't think: I love that guy." Schumer also praised Rock for keeping his cool, but she has a working theory as to how he had managed to remain calm after the assault.
Amy Schumer says Chris Rock had kept his cool "because he's a comedian"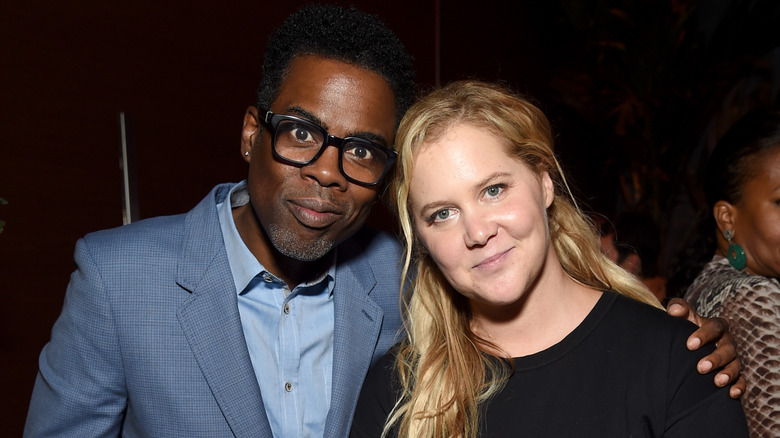 Jamie Mccarthy/Getty Images
Chris Rock seemed surprisingly calm after he was slapped on live television by Will Smith. Instead of fighting back, he simply brushed it off and made light of the incredibly tense situation. "That was the greatest night in the history of television," he quipped before presenting an award as he was tasked to do. According to his good friend Amy Schumer, he managed to keep his cool because was conditioned to do so.
"The reason why Chris Rock could stand there, and get hit in the face, and then stay up there with composure and give his friend an Oscar is because he's a comedian," she said on "The Howard Stern Show," per People. She added, everything that you're afraid of happens to you while you're on stage, and then you're just desensitized, so you're not shocked by anything."
Meanwhile, Rock seems to be doing fine these days and even started making jokes about the incident. "Life is good. I got my hearing back," he said at one of his shows, per Desert Sun. "I'm okay, I have a whole show and I'm not talking about that until I get paid."