Hoda Kotb Gets Real About Her Relationship With Ex Joel Schiffman Today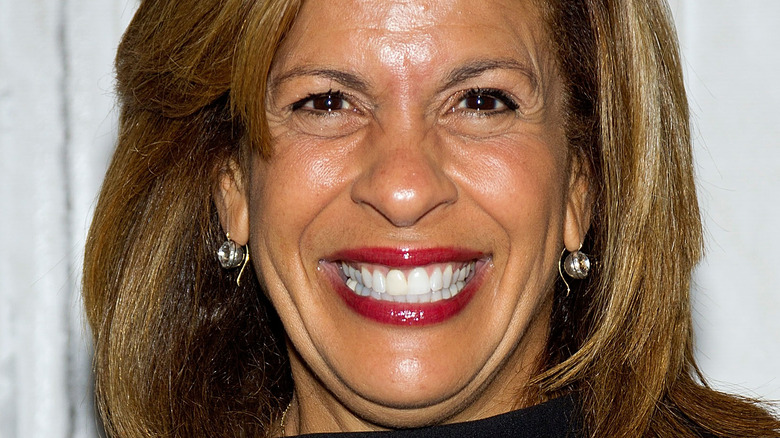 SD Mack/Shutterstock
When you live your life in the public eye, fans are invested in all aspects of your life, especially your romantic life. That's definitely true for "Today" host Hoda Kotb. The star has lived much of her life under a microscope, and she generated a lot of buzz when she and longtime boyfriend Joel Schiffman got engaged in November 2019. "I have to tell you something that a friend of mine, a friend of ours, asked me to let you guys in on a secret," she revealed on "Today." She continued, "I'll give you her initials. Her initials are Hoda Kotb, and she's engaged." Kotb gave a few more details about the special day, sharing that Schiffman proposed during vacation.
Like many other couples, the pair delayed their wedding due to the COVID-19 pandemic, but Kotb and Schiffman shocked the world when they called off their engagement. "Joel and I have had a lot of prayer and really meaningful conversations over the holidays, and we decided that we're better as friends and parents than we are as an engaged couple," she said on "Today." However, she added that they "decided that we are going to start this new year and begin it kind of on a new path, as loving parents to our adorable, delightful children, and as friends."
Now, the pair is navigating through co-parenting and all that it entails. Luckily, Kotb proves that exes can get along.
Hoda Kotb and Joel Schiffman work well as co-parents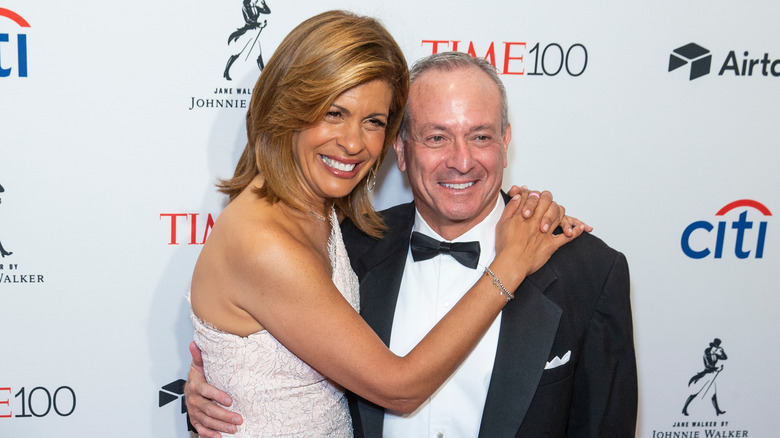 Lev Radin/Shutterstock
Hoda Kotb is being open and honest about her life post-split. She and ex Joel Schiffman may no longer be romantically involved, but they share two adopted daughters — Haley Joy and Hope Catherine. The "Today" host chatted with Us Weekly about how well she and Schiffman are doing post-split. "He sees the kids," she told the outlet. "He takes them to school some, and he sees them on weekends. We've got a really nice, easy situation." The television personality hinted that it's all about balance, and they make "sure that the kids get plenty of him and plenty of me."
There's no doubt that Kotb's main mission in life is being a great mom to her two girls. It wasn't until later in life that Hoda decided to adopt children. "Things happen right on time and when you're ready — or at least when the universe is ready, and it's meant to be. I believe that with everything. Because who would've thought at 53 I would have the thing I love the most in life?" she recalled in an essay for Today, adding that since she's older, she feels like she treasures motherhood even more.
Cancer treatment left Kotb unable to have children, which is one of the reasons why she chose to go the adoption route. "I don't know what giving birth feels like, but I sure know what my heart felt like when I heard those words," she said on the "Me Becoming Mom" podcast (via Insider). "It was magical." Ugh, how sweet!