Molly Shannon Reveals The Terrifying Experience She Had Right After Her SNL Audition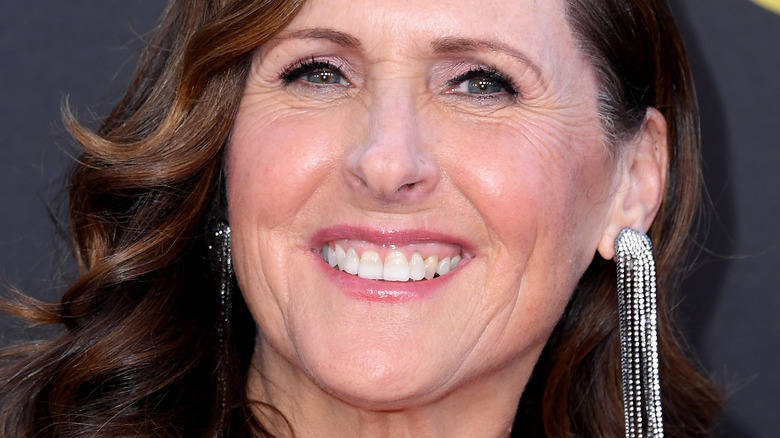 Steve Granitz/Getty Images
Molly Shannon may be most well-known for her comedy career, but that doesn't mean the actor doesn't have a more serious side. In her memoir "Hello, Molly!" the "Saturday Night Live" alum details many struggles in her personal life. In the book, Shannon recalls a car crash that killed her mother, sister, and cousin, via The New York Times. In addition, the actor also opens up in detail about a horrible experience with the late Gary Coleman.
Shannon wrote about the encounter in her book, and she also opened up about it on an episode of "The Howard Stern Show." Shannon explained that she had the same agent as Coleman and had the opportunity to meet the "Diff'rent Strokes" star. Initially, the agent was with the two actors, but when he left the pair alone in a hotel room, things took a horrible turn as she sat on the bed. "He was relentless. Then, he was like trying to kiss me and get on top, and I was like, 'No, Gary. Stop.' So, I push him off. Then, I would get off the bed," she told Stern, adding that she kept having to fling the actor off of her. She eventually managed to escape to a bathroom, but Coleman followed her, taunting her even more by sticking his hands under the door. In hindsight, Shannon said that she wishes she would have stuck up for herself in that moment. 
Sadly, the star had another traumatic experience after an "SNL" audition.
Molly Shannon got mugged after her SNL audition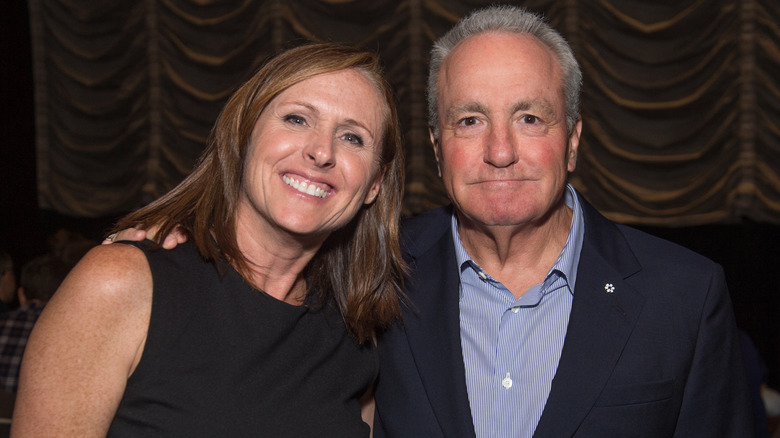 Mark Sagliocco/Getty Images
Molly Shannon has had her fair share of scary moments, and it seems many occurred during her earlier years. While on "The Drew Barrymore Show," she revealed the crazy experience that she had when she left an audition for "Saturday Night Live" in New York City. Shannon explained she had only a few minutes to show "SNL" co-creator Lorne Micheals her characters, and afterward, she headed to her sister's house in Tribeca to celebrate. 
"And then I left, and I was in such a good mood, you know, flying high, and I got mugged in Tribeca," she shared. "He came and just like grabbed me and threw me down on the ground, and nobody was around, and it was very scary. But I was in such a good mood that I met Lorne that I was like 'nothing's gonna get me down,'" she told Barrymore. Shannon shared that the man just wanted money from her and joked that she also offered him her coat, but he said "no, thanks." It definitely seems like a traumatic experience, but Shannon laughed as she told the story all these years later.
She ultimately landed a gig on "Saturday Night Live," where she played several iconic characters, though none was more memorable than her role as cheerleader Mary Katherine Gallagher — a character who reflected Shannon's childhood feelings in the wake of the car accident that tragically killed her mother, sister, and cousin. As Shannon told the Los Angeles Times in August 2021, Gallagher "was really based on me, how I felt after the accident — really nervous, accident-prone, wanting to please, f***** up but full of hope."