Inside Ezra Miller's History Of Legal Issues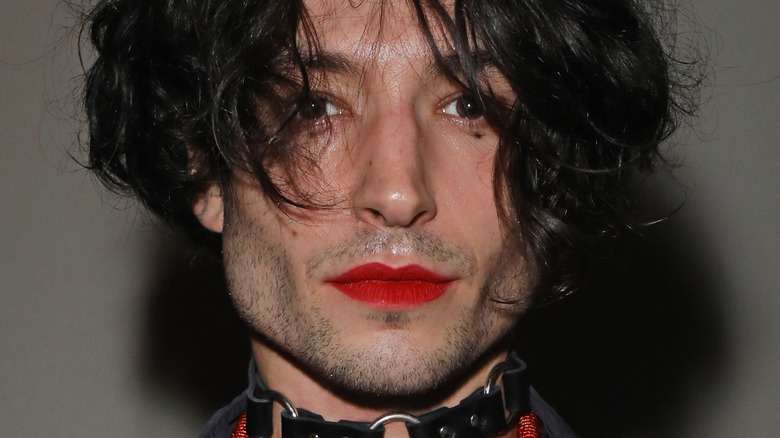 David M. Benett/Getty Images
Ezra Miller was once a mainstay in the headlines due to their noteworthy performances in big-ticket projects like "Justice League" and the "Fantastic Beasts" franchise, but as of late, they have been in a string of controversies due to their run-ins with the law.
Miller, who's one of the most prominent non-binary actors in Hollywood, has been embroiled in not just one, but two arrests in a span of a month in 2022. In late March, they were arrested in Hilo, Hawaii on charges of "disorderly conduct and harassment," per CNN. The actor had apparently caused a disturbance in a bar where they "yelled obscenities" and messed with other paying customers. They were, however, released after posting a $500 bail.
But not long after, Miller was once again arrested in Hawaii, this time on charges of second-degree assault. The police reported that Miller had become violent after being asked to leave a party, causing them to "throw a chair" at a 26-year-old woman, leaving them injured, per BuzzFeed News. They were released after being held in custody, but the police said the case remains under "active investigation." It's clear the actor has been exhibiting concerning behavior, but unbeknownst to fans, these two incidents are not their first run-ins with the law.
Ezra Miller has been arrested multiple times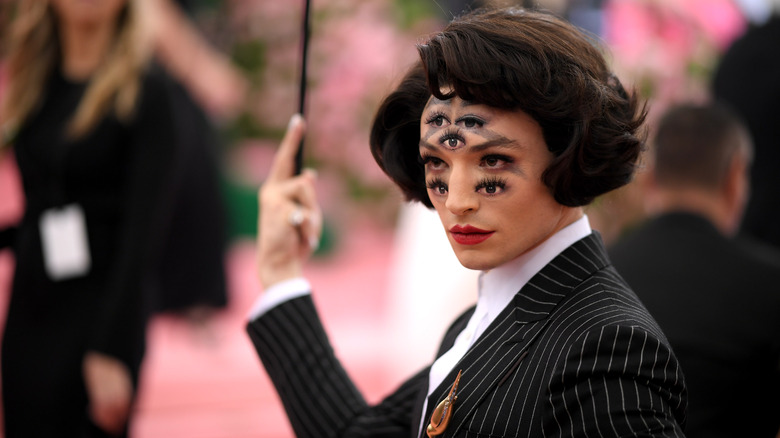 Neilson Barnard/Getty Images
Ezra Miller has quite a history of exhibiting violent behavior.
In 2020, Variety reported that the actor appeared to have choked a woman at a bar and threw her to the ground. "Oh, you wanna fight? That's what you wanna do?" they allegedly told the woman, as seen in a viral video after the incident occurred. While no arrest took place, the actor was said to have been escorted off the premises.
In 2011, long before Miller had gained immense popularity, they were pulled over in Pittsburgh on suspicion of drug possession, per Newsweek. They were then booked on said charges when 20 grams of marijuana were found in their vehicle, but the charges were later dropped. Miller reflected on the incident a year later, but they were unapologetic about smoking pot. "I don't feel like there's any need to hide the fact that I smoke pot. It's a harmless herbal substance that increases sensory appreciation," they told New York Magazine at the time.
Ezra Miller's career may be in jeopardy due to concerning behavior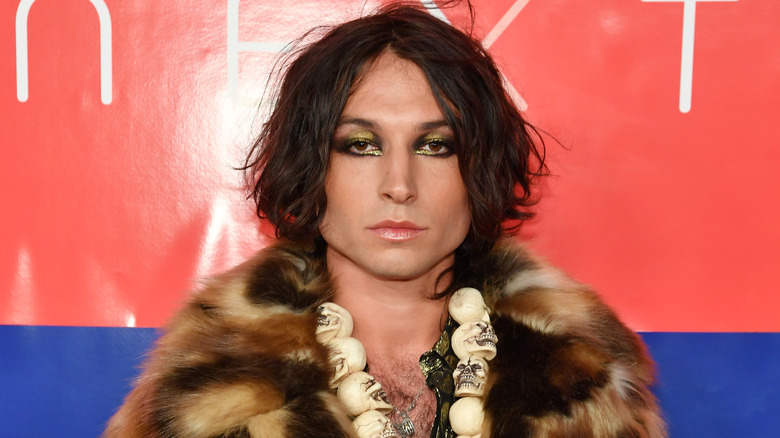 Dimitrios Kambouris/Getty Images
The slate of controversies surrounding Ezra Miller prompted Warner Bros. and DC to have an "emergency impromptu meeting" to discuss the actor's participation in their superhero franchise, "The Flash," according to Rolling Stone. They were supposed to star in a solo Flash film due for a June 2023 release, but a source said that the decision-makers are planning to delay projects involving them.
It's also worth noting that, while Miller never showed any violent behavior on-set, the actor had "frequent meltdowns" while filming. "Ezra would get a thought in [their] head and say, 'I don't know what I'm doing,'" an insider told the outlet.
Miller has yet to make a statement about the controversies surrounding them, but if they keep up with it, there's a definite possibility that they will get the Joss Whedon treatment from the studio. It's likely that "The Flash" will still be released, since it has already been filmed, but only time will tell if Miller will continue to be the face of the world's fastest superhero.