Terry Crews Has Bold Words About Chris Rock's Reaction To The Will Smith Slap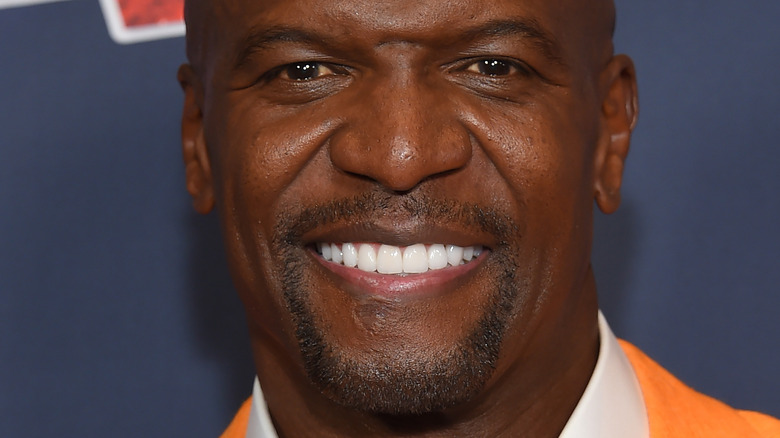 DFree/Shutterstock
Terry Crews is weighing in on that infamous slap seen around the world. In case you've been living under a rock, you'll know by now that Will Smith got physical with Chris Rock on stage during the 2022 Oscars on March 28 while also shouting out profanities from his seat. That all went down after Rock made a joke about Will's wife Jada Pinkett Smith's hair looking like G.I. Jane's, and what Rock reportedly didn't know is that Pinkett Smith is experiencing alopecia.
The aftermath of the slap was almost as dramatic as the moment itself, with Smith apologizing multiple times and stepping down as a member of the Academy. As for how the Academy handled things? Well, the organization banned Smith from attending the Oscars for a decade. See, we told you it was all very dramatic.
Since the scandalous moment when down, pretty much anyone who's anyone has weighed in on it, from Billy Crystal, to Jim Carrey and many, many more. Heck, even former One Direction star Liam Payne's bizarre reaction to the drama went viral! But just when you thought Hollywood was over the moment that had everyone talking, Crews — who's friendly with both Will and Rock — is throwing in his two cents and revealing his true thoughts.
Terry Crews is 'thankful' to Chris Rock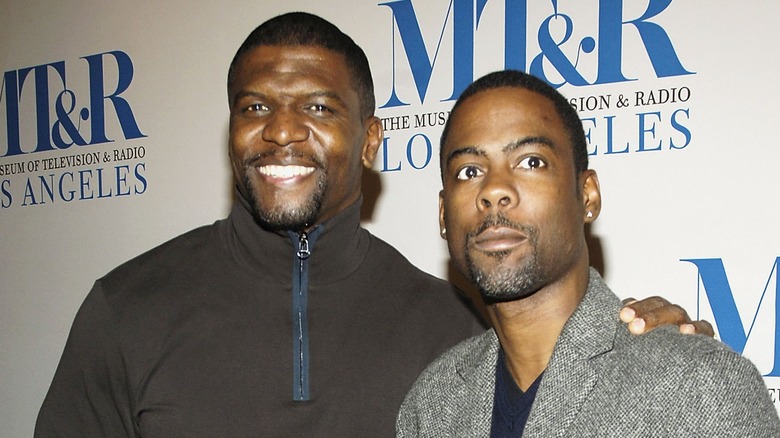 John M. Heller/Getty Images
"America's Got Talent" host Terry Crews opened up about Will Smith's slap-gate with The Hollywood Reporter, admitting he considers both close friends with some bold words about Rock. "What Chris did, by just deciding to hold everything together, it actually, I think in a lot of ways, saved Hollywood. Because if there would've been a brawl on that stage, I don't know if Hollywood would've ever gotten any respect again, you know? It's hard to even imagine what would've happened," he explained.
The "Brooklyn Nine-Nine" star went on to explain that where he grew up it was typical to fight violence with violence, but noted, "The true definition of toughness was what Chris did in taking a punch and then holding everything together." Crews said Rock — who he worked alongside on "Everybody Hates Chris" and "The Longest Yard" — keeping his cool was a "miracle." "I'm very thankful to Chris, but also I understand Will. I'm not [one] to demonize Will at all because I was there," he added.
Crews previously opened up about his relationship with Rock and how easy going he was on the set of "Everybody Hates Chris," revealing the comedian let them do what worked for them while playing the characters based on Rock's family. "He never came in and said, 'My father wouldn't do that!' or this and that. He let us be who we were, because that's why he hired us," he told IGN in 2006.