Travis Scott Tests The Comeback Waters Once Again Amid Ongoing Outrage Over Astroworld Tragedy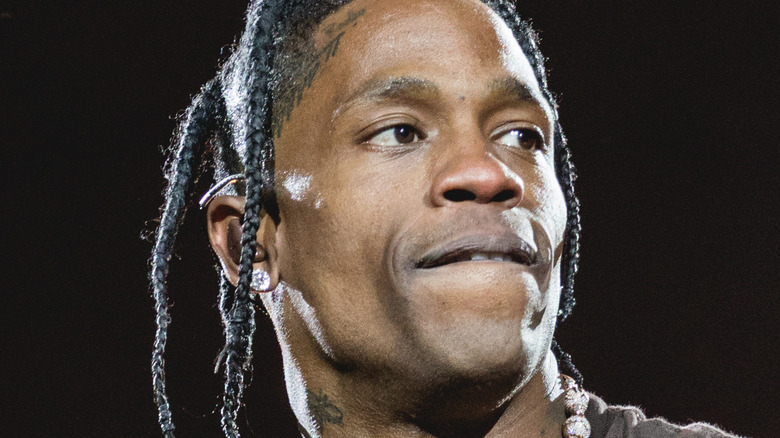 Rick Kern/Getty Images
Travis Scott's return to music appears to be imminent.
The rapper has been out of commission ever since the devastating November 2021 Astroworld tragedy. During Scott's headlining set at the festival, there was a massive crowd crush, leaving nearly a dozen people dead and hundreds more injured. While he had promised to "help assist them [victims] through this tough time," he is still facing a massive lawsuit from victims seeking billions in damages.
After the tragedy, Scott found himself losing out on work opportunities, most notably the annual Coachella festival. After a petition for his removal from the lineup went viral, the organizers made the decision to drop him from the list of performers. But now that it's nearly half a year since the incident, it appears that Scott is making moves to return to the spotlight. Coincidentally, one of his first gigs coming back from hiatus was a performance at a Coachella afterparty.
Travis Scott attempts to return to the spotlight with a public performance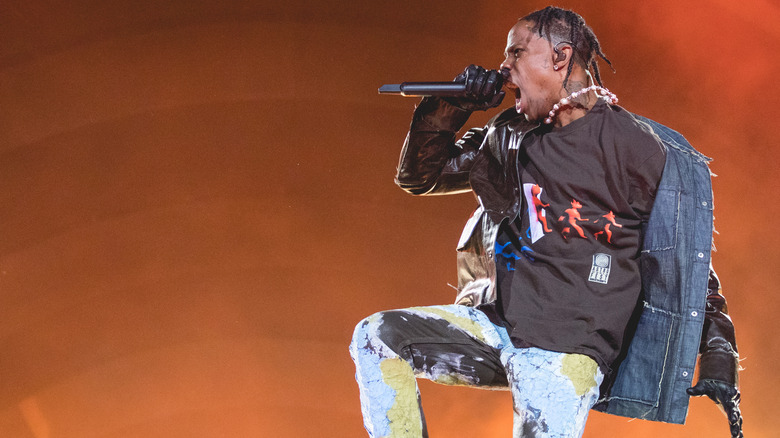 Rick Kern/Getty Images
It appears that Travis Scott has a strong hankering to perform again, as he is now making repeated attempts to make a comeback in music. Page Six reports that the "Sicko Mode" rapper has been spotted on stage at exclusive VIP events, but he's slated to perform at a Formula One Grand Prix event in Miami on May 7. The news about the concert comes on the heels of his guest spot on Future's new track, "Hold That Heat," which had been released over the weekend. 
While Scott was barred from performing at Coachella, there were several reports saying that he had been documented giving a surprise performance at the Revolve x Bootsy Bellows After Party on April 16. "Travis got in the DJ booth with the DJ Chase B," an eyewitness told E! News. "He played the bangers but 'Goosebumps' was the crowd-pleaser. People were super excited to see him. Everyone was dancing and singing along."
Additionally, fans spotted billboards of Scott's delayed album "Utopia" along the Interstate 10 in California, clearly indicating that his team is trying to target the Coachella crew. "PSST," "Looking for UTOPIA?" and "WRONG WAY," the billboards read, per High Snobiety. But fans didn't seem too pleased, as many stated their disappointment. "No one should go to another Travis Concert until he figures his shit out. It's not safe," one fan tweeted. "Why tf is Travis Scott still a thing after being responsible for multiple deaths??? Like ?" said another.