How Elon Musk Got Dragged Into The Amber Heard Donation Controversy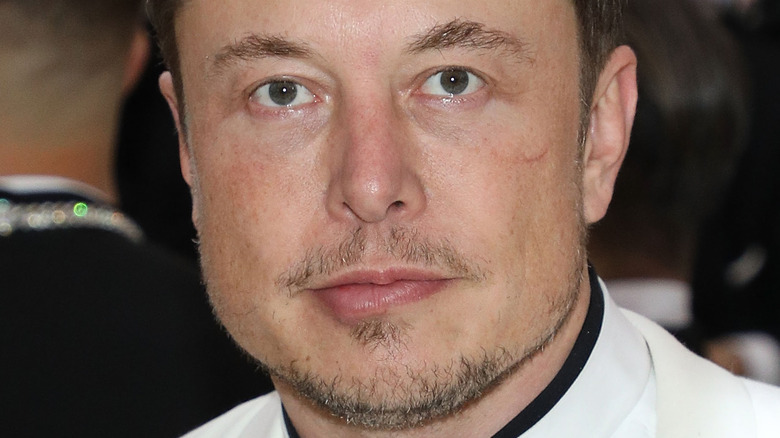 Taylor Hill/Getty Images
Even amidst his monumental bid for the ownership of Twitter, Elon Musk can't escape being brought up in the lawsuit between his ex-girlfriend, Amber Heard, and her former husband Johnny Depp. Heard and Musk began dating shortly after her 2016 divorce from Depp. Their relationship suffered many ups and downs, with the couple breaking up in 2017 only to get back together in 2018 before splitting once and for all.
During her divorce from Depp, Heard declared that she was not in it for the money. In order to prove that, Heard pledged to donate her $7 million divorce settlement between the Children's Hospital of Los Angeles and the American Civil Liberties Union (ACLU). In the current defamation trial, Depp's lawyers are calling the donations into question and suspecting that she in fact did not keep her promise to these organizations, per The Independent.
Although witness testimony from the trial has claimed that Heard used Musk to fill a space after Depp, new evidence from the ACLU suggests that the Tesla CEO may have also helped Heard out financially.
Did Amber Heard's donations come from Elon Musk?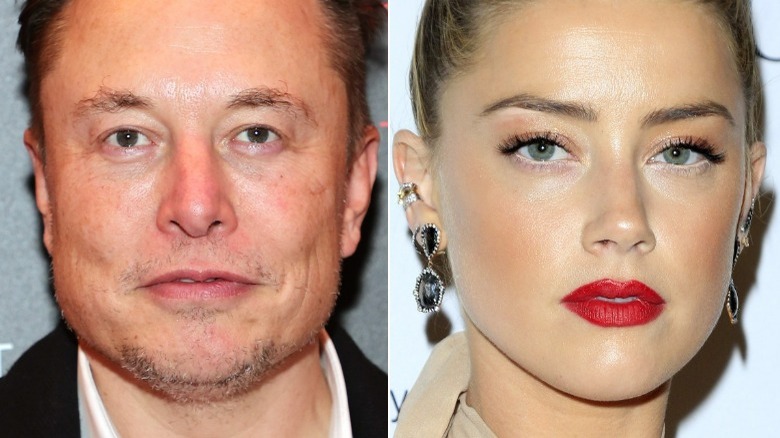 Kathy Hutchins/Shutterstock & undefined & Theo Wargo/Getty
Elon Musk certainly has plenty of money to go around, and the ACLU is claiming that some of the money that was donated in Amber Heard's name actually came from Musk's bank account, not from her divorce settlement.
On April 28, the ACLU's general counsel, Terence Dougherty, said through a pre-recorded deposition that their organization has only received $1.3 million of the $3.5 million that Heard promised, per TMZ. Dougherty then claimed he believed that $500,000 of the money they received was actually from Musk himself. According to Deadline, Musk was able to do this by putting the money into a fund with the investment company Vanguard, which then donated the money to the ACLU. The ACLU representative also alleged that Musk had sent them an email in 2016 saying that Heard would pay her $3.5 million amount over 10 years, according to TMZ. This shows that Musk was involved as a middle man between Heard and the ACLU in some capacity. Regardless, the ACLU has reportedly not received money from Heard since 2019.
At the beginning of this trial, Musk was named a potential witness to be called to the stand, but, alas, he was removed from the witness list, per The Independent. The lawyers never gave a reason why he was removed, but Musk seems to be pretty preoccupied with his billion-dollar Twitter takeover right about now.