What's The Real Meaning Of Plan B By Megan Thee Stallion? Here's What We Think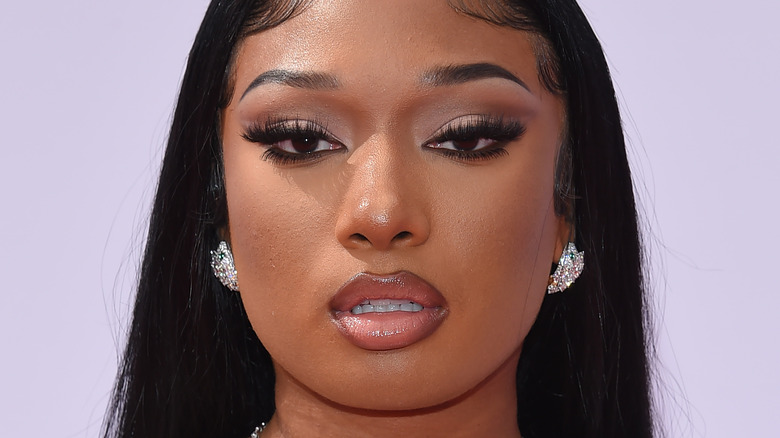 DFree/Shutterstock
Over the last few years, hip hop fans have been introduced to an array of talented female artists. From Doja Cat and Yung Baby Tate to Doechii and Latto, the rap girlies have effortlessly dominated the hip-hop game. One of the most popular female rappers in the industry today is Megan Thee Stallion. In 2018, the Houston, Texas native gained mainstream popularity with her hit project, "Tina Snow." Since that fateful release, it seems as though everyone can't stop talking about Megan Thee Stallion, who has released an array of hit singles, including "Hot Girl Summer" with rap legend Nicki Minaj, and "Savage" with music icon Beyoncé — with the latter earning Meg one of her first Grammy awards.
With 2022 in full swing, Megan has continued to showcase her standout rap skills and talent. Back in March, she collaborated with pop artist Dua Lipa on the fun-loving single, "Sweetest Pie." In true Megan Thee Stallion fashion, the track exuded confidence and delivered empowering lyrics that called out toxic masculinity. After receiving backlash for the song's eccentric music video, the "Body" rapper gave insight into its meaning on Twitter. "The symbolism of the video was how when men come for me I eat they ass up every time," she tweeted. Fortunately for fans, Megan followed up "Sweetest Pie" with another empowering single attacking male toxicity, "Plan B."
The Hot Girl Coach holds nothing back on Plan B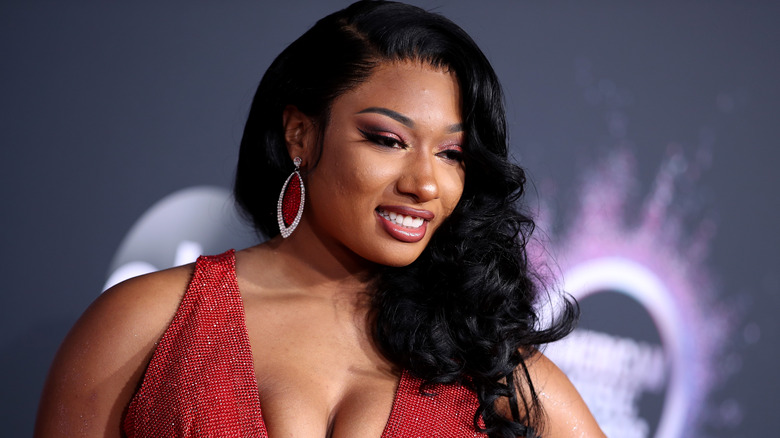 Rich Fury/Getty Images
Like many of Megan Thee Stallion's hit songs, "Plan B" starts off with a confident opening line from the Houston native. "Who the f*** you think you talking to, n***a? / F**k me? Nah, n***a, f*** you," she demands on the track, per Genius. As the song progresses, Megan expresses regret over dating a scrubby dude before stating that he wouldn't have "b***hes" without her. But before being called bitter, the rapper reassures him that she couldn't care less. "But please don't get it twisted, I ain't trippin' / I never put my faith in a n***a, b***h, I'ma die independent," she advises.
In a 2021 interview with the Evening Standard, the Grammy winner opened up about how her perspective toward men has changed. "I'm starting to see how much more ignorant men are than I thought. When you're a woman who's not a threat, men don't really bother you," she explained. "And then as you grow into your own and as you become somebody who doesn't need a man or somebody who is so independent ... men like that damsel in distress type of role and that's not me."
Since its release, Megan's fans have shown their support for the singer and her empowering song. One Twitter user wrote, "'Plan B' by @theestallion really out here reminding us woman that men in fact still are not s***."
Megan Thee Stallion continues to empower women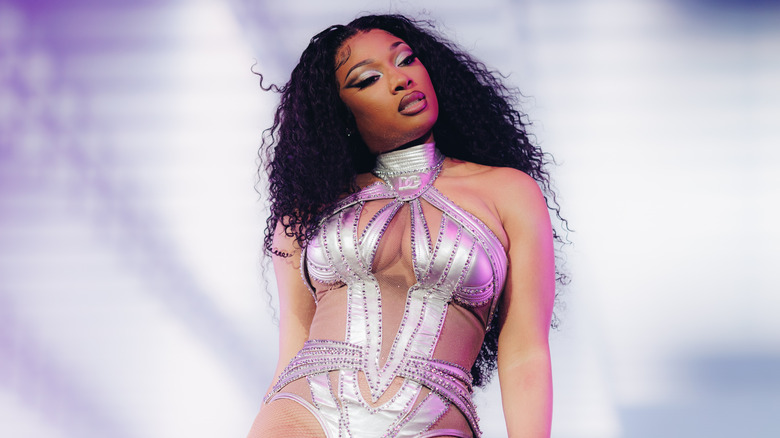 Rich Fury/Getty Images
Megan Thee Stallion preaches that all women put themselves first on the empowering "Plan B" chorus. "Ladies, 'love yourself' cause this s**t could get ugly / That's why it's 'F*** n***as get money,'" she raps. Before previewing the track at Coachella, Megan Thee Stallion first teased the "Plan B" on social media, announcing the rap would be a hit with her female fans. "I got this song that I recorded and every time I play it for a woman they start jumping and clapping," she tweeted on April 7. 
Megan's new single comes a few weeks after she called out men for being complicit in industry double standards on Dua Lipa's "At Your Service" podcast. After being asked about the different standards that male and female artists face, the rapper said that men play a huge part in the competition between female artists. "I feel like when you think about women doing anything, in general, you think about 'catty,'" she explained. "To uplift you, you don't have to put down somebody else."
When it comes to Megan delivering more powerful and outspoken music, "Plan B" is just the beginning. In a February interview with HuffPost, the young talent revealed that her next album explores more honest topics. "In this album right here, I feel like I'm definitely letting the people know I be going through it, too, but I'll be getting through it fa' sho." The Hot Girl Coach has spoken!