Bill Gates Makes His True Feelings For Ex-Wife Melinda Crystal Clear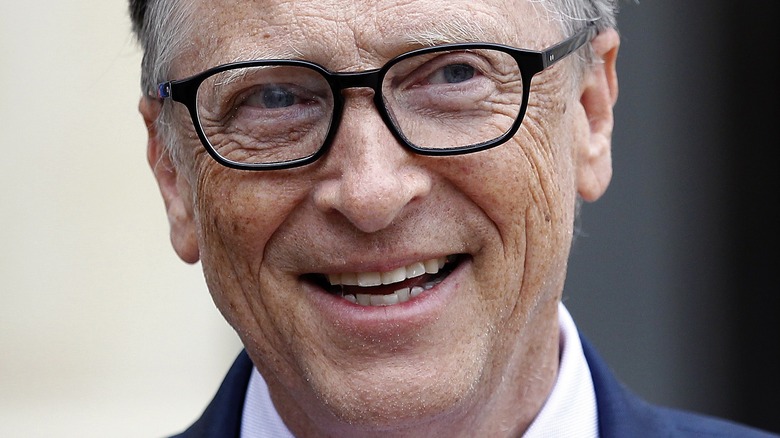 Chesnot/Getty Images
Bill and Melinda Gates's divorce announcement came seemingly out of nowhere on May 3, 2021. The news sent shockwaves across the globe, which had witnessed the power couple build their philanthropic empire over the previous three decades. But not all was perfect in paradise. On March 3, Melinda delved into what caused the divorce, noting she has no regrets. "It wasn't one moment or one specific thing that happened," Melinda told Gayle King on "CBS Mornings."
The Bill and Melinda Gates Foundation co-founder did, however, note a few points of contention, particularly Bill's involvement with Jeffrey Epstein. Melinda also hinted that Bill's extramarital affair rocked their marriage, even though they put in the work to resolve it. "I certainly believe in forgiveness," Melinda told King. "So, I thought we had worked through some of that." Despite their divorce, Bill and Melinda continue to work together at the foundation, a relationship both seem eager to maintain. "I think we have a productive working relationship, and I think that will continue," she said.
In December, Bill sounded very much in sync with his ex regarding this aspect of their post-divorce life. "Melinda and I continue to run our foundation together and have found a good new working rhythm," he wrote on Gates Notes, his personal blog. When it comes to their personal relationship, Melinda is not ready for a friendship. "That might come over time, but for me, there's still healing that needs to happen." Here is where she and Bill diverge. 
Bill Gates values Melinda's friendship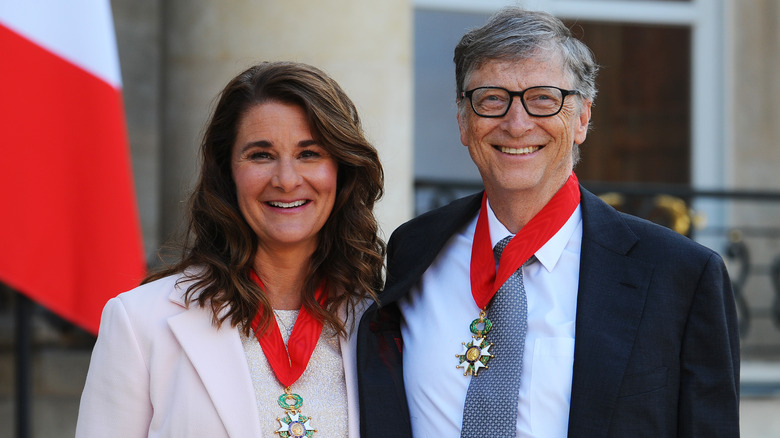 Frederic Stevens/Getty Images
Bill Gates sounds eager to develop a friendship with Melinda Gates. In fact, he believes they're already there. "I would say that [we're friends]. In an interview she chose not to use that word, but I'll use it," Bill told The Times in an interview published May 1. While Melinda still needs to process the hurt her ex-husband caused her, Bill is choosing to focus on the positive aspects of their marriage and the professional bond they still carry. "We have a, you know, super important, complex, close relationship where we've chosen to work together. And I'm very happy that we get to work together," he said. 
That's not to say he isn't hurting. "I'm also grieving the same way she is," the billionaire admitted. Bill also seems aware of the role he played in the divorce. "I will always be sorry for the pain that I caused Melinda and our family," he released a statement to "CBS Mornings" in March in response to his ex-wife's tell-all interview with Gayle King, pointing out his admiration for his ex-wife. Bill also addressed his involvement with Jeffrey Epstein. "Meeting with Epstein was a mistake that I regret deeply," he noted. "It was a substantial error in judgement."
Similarly, Bill reportedly blames himself for the divorce, according to a source who attended an event with the Microsoft founder in July 2021. The insider told the New York Post, "He basically referred to the fact that [the divorce] was his fault."