Blac Chyna's Mom Continues To Raise Eyebrows After Kardashian Court Loss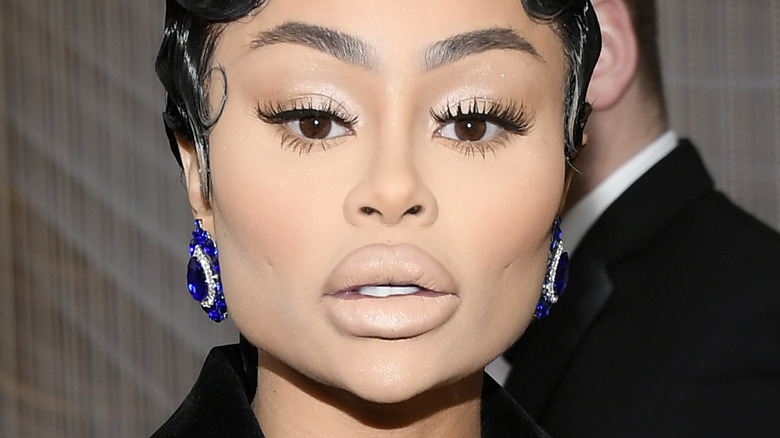 Kevork Djansezian/Getty Images
Blac Chyna's mom, Tokyo Toni, fully support her daughter as she tries to appeal the defamation case she lost against the Kardashians.
The jury finally determined whether or not the Kardashians collectively conspired to get Rob Kardashian and Chyna's reality show "Rob & Chyna" canceled. After careful deliberation, the verdict was delivered on May 2, with the jurors deciding that no monetary damages should be given to the model. Per AP News, the jury came concluded that the defendants — Kim Kardashian, Kris Jenner, Khloé Kardashian, and Kylie Jenner — did not deliberately derail Chyna's reality show career, nor did they have a hand in E! network's decision to take the series off the air.
Following the verdict, Lynne Cianni, Chyna's attorney, told reporters that they would "appeal on the remaining questions." She said that, based on her interpretation of the jury's decision, "the jury found that Chyna had not physically abused Rob Kardashian," and "the jury found that all four defendants had intentionally interfered with her contract with the E! Network." It may take a while to put the appeal in motion, but Chyna's mom is already taking the necessary steps to help her daughter.
Blac Chyna's mom launched a GoFundMe to help with the appeal
It looks like Blac Chyna needs financial assistance when it comes to funding her appeal against the Kardashians, and lucky for her, mom Tokyo Toni has come to her rescue. Toni was banned from the courtroom after she threatened the Kardashians on social media while the trial was ongoing, but she pulled through by helping her daughter with financial matters.
Toni has launched a GoFundMe page with the goal of raising $400,000 to help with the appeal. "Cheering for Blac Chyna," the page reads, and as of writing, it has accumulated $960 in donations. She also came to Chyna's defense when the Kardashians painted her as violent in court, saying that her daughter is "not violent. Chyna is soft." She added that she doesn't appreciate the famous family making them seem as if they're "crazy people," as they are only "standing up for our rights."
Meanwhile, the Kardashians remain mum about Chyna's attempt to file an appeal. But Kris Jenner, who was at the recent Met Gala along with her family when the verdict was announced, said that she's relieved that the trial has concluded. "I'm just glad it's over," she told Entertainment Tonight.