Inside Josh Peck And Amanda Bynes' Relationship Today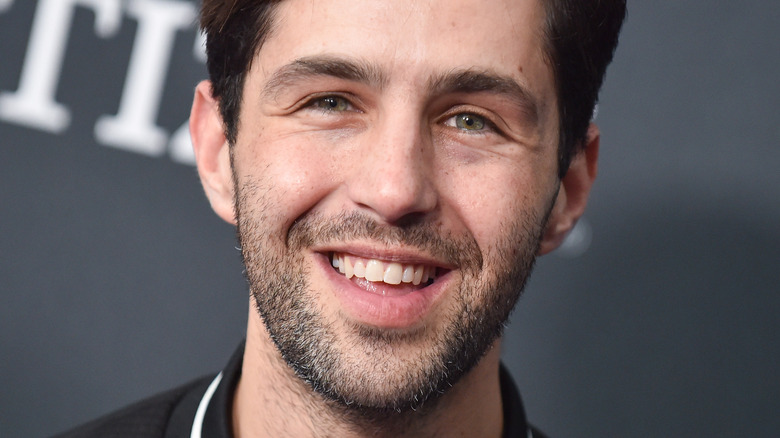 DFree/Shutterstock
Plenty has changed for Josh Peck and Amanda Bynes since they co-starred on "The Amanda Show" in the early 2000s. They've both undergone drastic transformations over the years, ranging from career successes to personal struggles, and ended up in very different places. Peck has continued acting, most recently signing onto the Christopher Nolan film "Oppenheimer," as well as reuniting with his "Drake & Josh" co-star Miranda Cosgrove on the Paramount+ reboot of "iCarly." Meanwhile, Bynes' last credit was "Easy A" in 2010.
Since her hiatus from acting, Bynes' tumultuous personal life has attracted much media attention. From 2013 through 2022, she was under a conservatorship due to struggles with mental health and substance abuse. Upon the conservatorship's ending, Bynes said in a statement to People, "I would like to thank my fans for their love and well wishes during this time [...] In the last several years, I have been working hard to improve my health so that I can live and work independently, and I will continue to prioritize my well-being in this next chapter."
Although the former Nickelodeon stars have yet to reunite on-screen, Josh Peck still considers Amanda Bynes a friend and has nothing but positive things to say about her journey.
Josh Peck wishes Amanda Bynes the best
When Amanda Bynes' conservatorship was terminated, Josh Peck told Insider, "Amanda and I have stayed friends and we see each other here and there and I'm just such a fan of hers." He added that although he's a fan, he isn't necessarily counting on her return to the screen. "I want her to do whatever makes her happy," Peck shared. "And if that means that one day she's acting again and in the business, great. I'm just a fan of hers as a performer, but more importantly, as a person."
Although Bynes doesn't have any acting projects lined up, fans are eager for her return to the screen as long as it's what she wants. Over the past few years, she's been more focused on fashion, graduating from the Fashion Institute of Design and Merchandising in 2019 and planning a fragrance line. As Peck suggested, it may be a while before we see her in front of a camera — if she ever does. Shortly before her conservatorship ended, Bynes' attorney, David A. Esquibias, told Variety, "I have not heard her say that she's interested in returning to becoming an actress, but I wouldn't rule that out [...] I'm sure many people would love to see her return to acting."
Josh Peck looked up to Amanda Bynes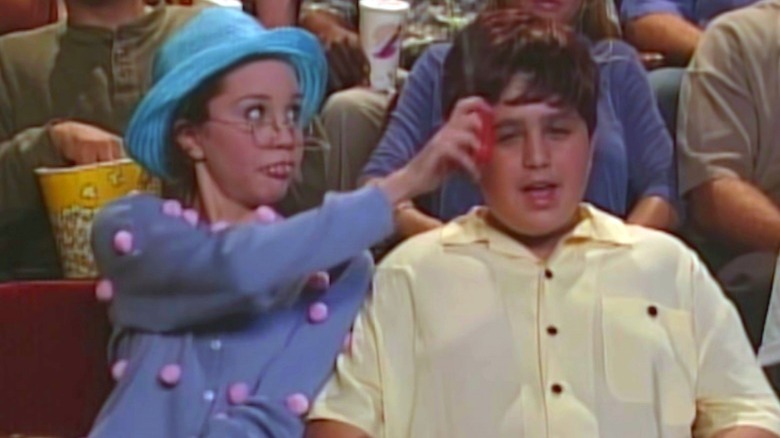 Nick Rewind/YouTube
While promoting his 2022 memoir "Happy People Are Annoying" to Insider, Josh Peck praised Amanda Bynes for inspiring him as an actor. "She was only six months older than me, but so ahead of me when it came to ability and skill," he recalled. He also called himself a "quasi-apprentice" of Bynes, admiring the comedic talent that came to her naturally at such a young age.
After "The Amanda Show" ended in 2002, Bynes would go on to star in comedy films such as "She's the Man" and "Hairspray," becoming one of Nickelodeon's most successful alumni. Peck migrated over to "Drake and Josh" in 2004 with fellow "Amanda Show" co-star Drake Bell. "I'm so glad that my awkward years are well-documented on television forever," he joked to MTV in 2017. He has continued working in front of the camera ever since.
Bynes hasn't publicly commented on Peck lately, but there's clearly lots of love and respect between the former child stars. Unlike with "Drake & Josh," it doesn't seem like grown-up fans of "The Amanda Show" will have to worry about the beloved teen stars of their childhood feuding anytime soon.