Blac Chyna Gives Her Unfiltered Opinion About The Judge Who Presided Over Her Case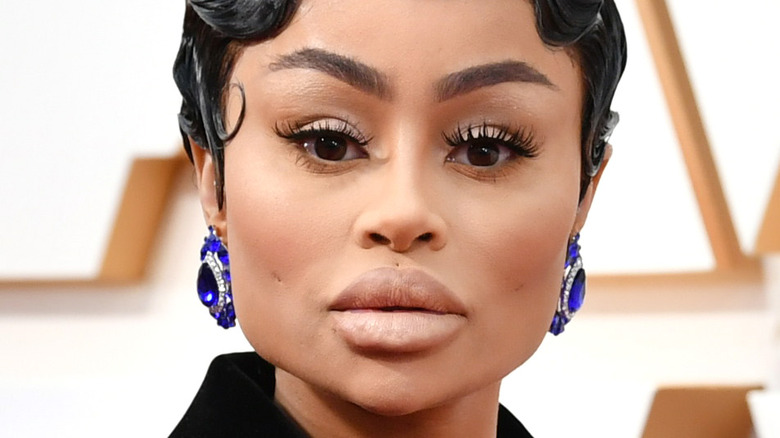 Amy Sussman/Getty Images
Blac Chyna has not yet moved on from the final verdict of her failed defamation case against the Kardashians, and now, she's going after the judge who presided over the trial.
Chyna sued the famous family, specifically Kris Jenner, Kim Kardashian, Khloé Kardashian, and Kylie Jenner, for allegedly conspiring to have the second season of "Rob & Chyna" canceled and completely derail her reality TV career after her relationship with Rob Kardashian went south. According to the court filings obtained by Variety, she sought $40 million for "loss of earning damages" and another $60 million for "loss of future earning capacity damages." Over the course of the trial, it was revealed that the Kardashians indeed tried to meddle with the show, but they insisted that they have no real power over the future of the program. On the other hand, Chyna admitted to pointing a gun at Rob and wrapping a phone cord around his neck, but claimed that it was all part of a joke.
After weeks of battling it out in court, the Los Angeles jury sided with the Kardashians and didn't award Chyna any monetary damages. The model is unsurprisingly unhappy with the decision, and now she's accusing the judge of being biased towards the Kardashians.
Blac Chyna believes the judge was hostile towards her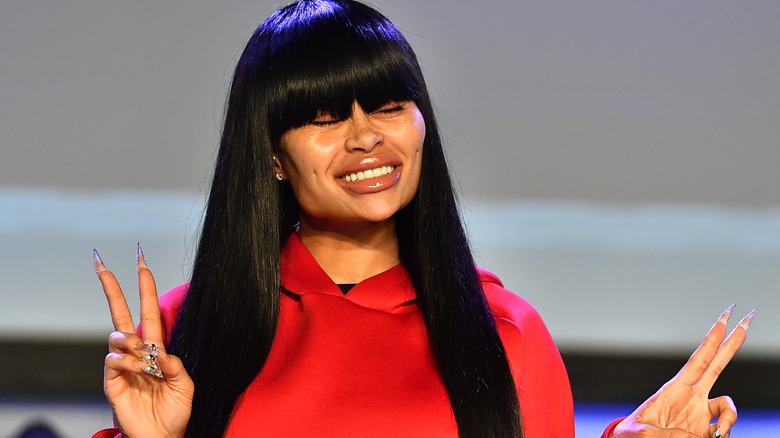 Paras Griffin/Getty Images
Blac Chyna believes that she got the short end of the stick in her highly-publicized lawsuit against the Kardashians. Court documents obtained by People show that "The Real Blac Chyna" star filed what is called a "peremptory challenge" against judge Gregory W. Alarcon, alleging that he "exhibited an 'undeniably hostile and extremely biased' attitude" towards her and her lawyer Lynne Ciani over the course of the trial.
Chyna claims that the judge's supposed bias adversely impacted her case, resulting in her eventual loss. The Kardashian-Jenner family attorney Michael G. Rhodes was quick to take action, opposing Team Chyna's claims, saying that "their effort to make a scapegoat of Judge Alarcon is frivolous, dishonest, and deserving of sanctions," per Page Six. He also added that Ciani never found a problem with the judge until "after the jury found against her client," making their filing a "baseless effort to save face after losing at trial."
Meanwhile, one of the jurors, Rajiv Ghosh, told Rolling Stone that the jury remained impartial throughout the trial as they weren't fans of either party. "We totally put the celebrity aside. We lucked out in that we weren't really starstruck. I personally was not. I could keep it fair. I respected both parties," he said. "Most people, if not everybody, did not watch either show."