Sarah Michelle Gellar Quietly Works A Regular Job Today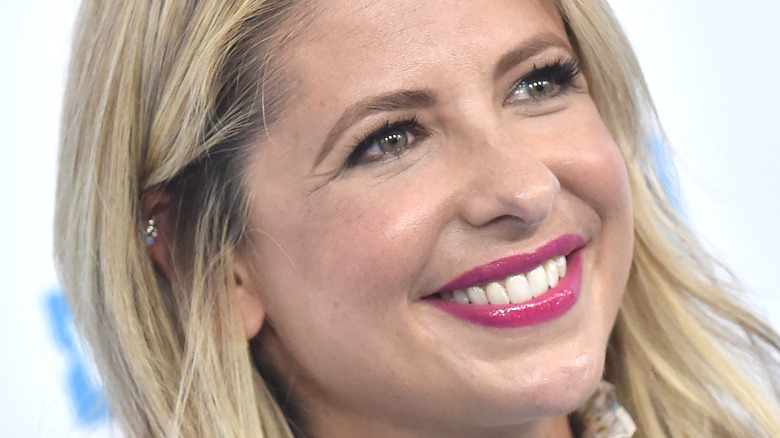 DFree/Shutterstock
Once Hollywood's go-to scream queen, Sarah Michelle Gellar is one of many celebrities to step out of the spotlight recently. The "Buffy the Vampire Slayer" star took a break from movie-making in 2012. She's kept busy with voiceover work and guest-starring roles, including playing herself in "The Big Bang Theory," as per IMDb. She had a stunning run of success in the 90s and early 2000s with hit films like "I Know What You Did Last Summer," "Scream 2," and "Scooby-Doo," on top of the long-running vampire series that made her a household name. Sarah Michelle Gellar seemed like she was everywhere, so what's she doing now?
Gellar still uses her social media to connect with fans, including sharing a "Cruel Intentions" reunion with former co-stars Selma Blair and Ryan Phillippe and geeking out over singer Billie Eilish, but she has her sights set elsewhere lately. A hobby she picked up has turned into a thriving business, and now Gellar has nixed her stakes for mixing cake.
Sarah Michelle Gellar made a business out of baking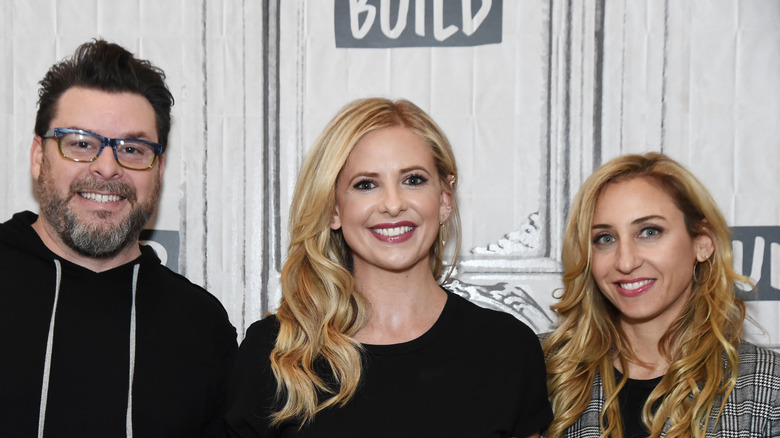 Daniel Zuchnik/Getty Images
It all started when a trip to the grocery store for baking mix in 2014 left Gellar and a friend, who would become her co-founder, unsatisfied with their options. Gellar told People, "We [...] were really surprised that there was no better-for-you baking option. I thought baking included butter, sugar, and water and I couldn't even pronounce half the ingredients in these mixes. So, we did some research and made our own from scratch."
In 2015, Gellar launched Foodstirs with the help of her business partners, Galit Laibow and Greg Fleishman. A baking kit company with plant-based, low-sugar, and GMO-free options, it was exactly the kind of brand she wanted to find at the store. However, not everyone believed in their vision. In the early stages of Foodstirs, Laibow told Forbes that they were originally seen as "a couple of mothers with a cute baking idea." It took time for investors to realize that they were serious about the company, though they would soon prove themselves. As of 2018, Foodstirs' products were in 15,000 stores across the U.S., including Target, Whole Foods, and Starbucks.
The baking bug has also spread to other members of Gellar's family. Years after giving up culinary school to pursue acting, her husband (and fellow "Scooby-Doo" star) Freddie Prinze, Jr. released a cookbook in 2016, called "Back to the Kitchen." Gellar followed it up with her own cookbook in 2017, "Stirring Up Fun With Food."
Sarah Michelle Gellar has balanced acting and business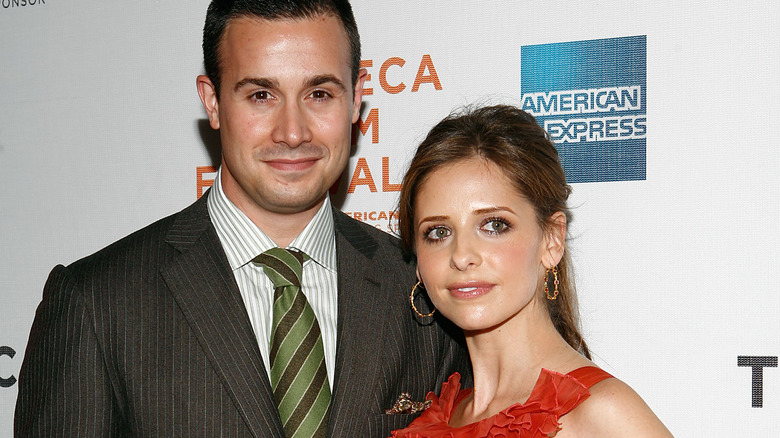 Amy Sussman/Getty Images
The 2015 launch of Foodstirs directly coincides with Gellar's move to pare down her acting schedule. Although she's taken a new direction with her career, she's still relevant in Hollywood. In 2019 she appeared as herself in the series finale of "The Big Bang Theory," and in 2021 she voiced Teela in Netflix's "Masters of the Universe: Revelation." She also supports "Buffy" fans and her former co-stars. She gave Zendaya her blessing to star in a reboot and supported Charisma Carpenter's allegations against the show's creator, Joss Whedon.
After making her name in Hollywood and as an entrepreneur, Gellar says that business is harder. In 2017, she told Marie Claire, "Actors only have two things you have to do: hit your mark and say the words. Someone picks you up, does your hair and make-up, dresses you, shaves you, cleans you, whatever. All you have to do is stand there, then go back to your trailer. I'm a lot more tired now."
Even if fans of "Buffy" would love to see Sarah Michelle Gellar on their screens again, it's refreshing to see celebrities trying things other than the work that made them famous. After all, regular people change careers all the time. There's nothing wrong with trying a new path in life!