Selena Gomez Teams Up With The White House Once Again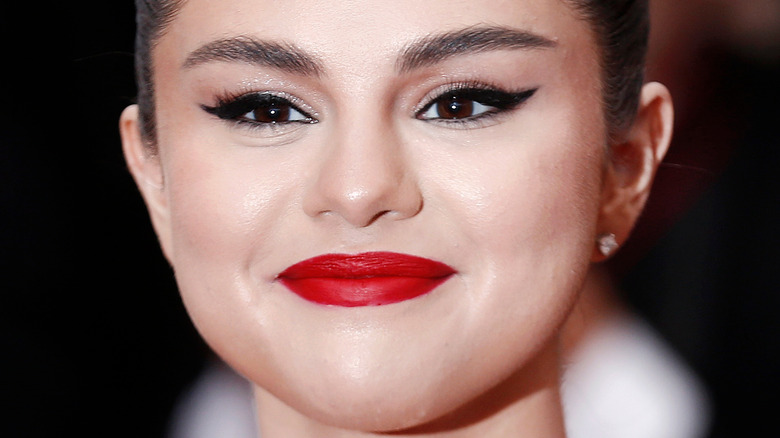 Andrea Raffin/Shutterstock
Selena Gomez has long been very honest about her struggles with being in the limelight and the toll that it's taken on her mental health. Back in 2018, Gomez opened up about the time that she found out that she had a low white blood cell count and how it led to her having a panic attack. While speaking to an audience at the McLean Hospital Annual Gala in Boston in 2019, Gomez said, "I actually felt equal parts of terrified and relieved — terrified, obviously, because the veil was lifted, but relieved I finally had the knowledge of why I had suffered for so many years with depression and anxiety."
Between this and her bipolar diagnosis, Gomez has been using her voice to speak up more about mental health issues. She even started a new initiative with her beauty brand Rare Beauty called Mental Health 101 in 2021. And now the multi-talented actor and chart topper has teamed up with the White House for a similar campaign that will focus on the mental health of an even younger demographic.
Selena Gomez wants to put a spotlight on mental health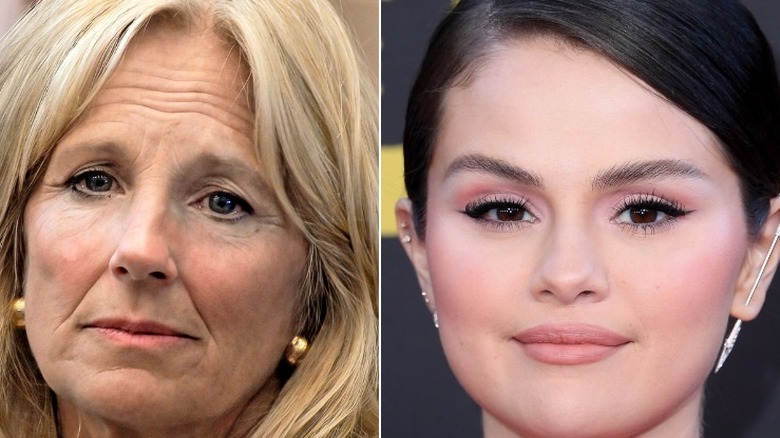 mark reinstein/Shutterstock & Steve Granitz/Getty
According to The Hill, Selena Gomez is partnering with First Lady Dr. Jill Biden for an event that will focus on youth mental health. Along with MTV Entertainment and the Department of Health and Human Services, the duo is planning to "drive culture from awareness to action on mental health through storytelling and media" for teens and young adults who are looking for an outlet to talk about their mental health issues. 
Gomez has taken up her cause with members of Biden's administration before, too. Back in 2020, Gomez and Kamala Harris teamed up to talk about voting and supporting those who feel voiceless in their struggles. In a clip shared on Gomez's Instagram account, then-vice presidential nominee Harris said that she vowed to prioritize mental health care. She said, "You can't just think that the body starts from the neck down. We also need health care for the neck up." 
Gomez is now the latest in a string of celebrities to go to Washington. Paris Hilton went to Congress to advocate for reform of congregate care facilities in October 2021. In December 2021, Angelina Jolie met with Sen. Mitt Romney and Rep. Cori Bush to discuss the Violence Against Women Act, among other things.