Amber Heard's Shifting Courtroom Behavior Could Harm Her Case, Legal Expert Says - Exclusive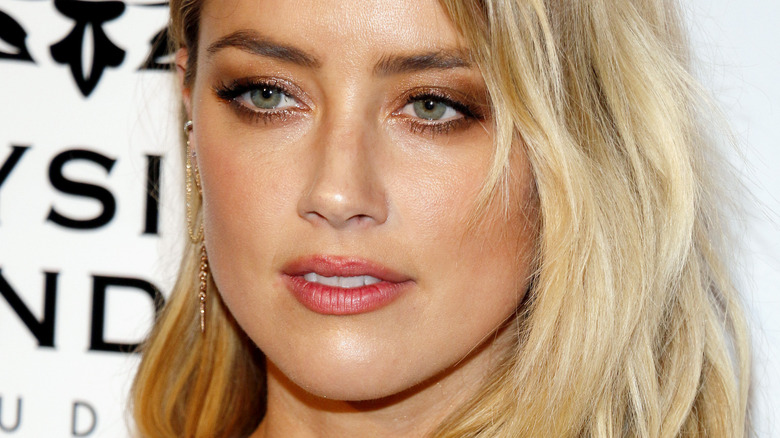 Tinseltown/Shutterstock
If you've been keeping up with the Johnny Depp vs. Amber Heard defamation case, you know that Heard has been on the stand giving her testimony and being cross-examined. To briefly recap the facts of the case, Depp is suing Heard for defamation after she wrote an op-ed for The Washington Post about being a survivor of domestic abuse, but without mentioning Depp by name. Depp has already completed his testimony on the matter.
Heard first took the stand on May 7 to give her side of the story, but the case then took a hiatus from May 9 to May 12 before resuming Heard's testimony, per Deadline. During the initial two-day questioning, Heard came off as extremely emotional when describing her relationship with Depp and her allegations of abuse. There were several instances where she appeared to have tears in her eyes. But a body language expert told Nicki Swift that, although Heard was emotional, these emotions seemed to be performative for the jury.
Now that the court is back from the hiatus, Heard's demeanor is noticeably less emotional and is now more reserved and controlled. This shift in Heard's behavior has raised many eyebrows, and lawyer Mitra Ahouraian is weighing in on how this may play into Heard's legal strategy.
Amber Heard's emotional pivot could spell legal disaster for her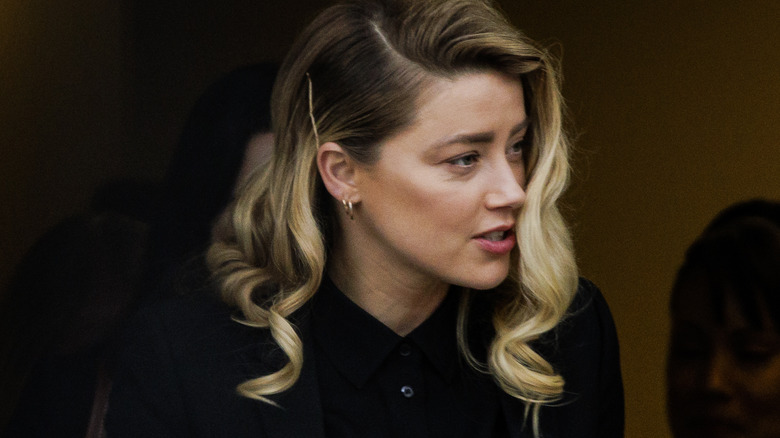 Samuel Corum/Consolidated News Pictures/Getty Images
Mitra Ahouraian, Esq. of Ahouraian Law tells Nicki Swift that the change in Amber Heard's demeanor on the stand could have been advised by her new PR team, Shane Communications, who she hired just before her testimony. "Her theatrics have become the subject of memes," Ahouraian pointed out. "If she did in fact pivot as a result of coaching, it was because of how the jury was reacting and because her image is not faring well in the court of public opinion." And it's true, audio of Heard describing instances of alleged abuse has become fodder for memes on TikTok and other social media platforms, as NBC News notes.
Although shifting to a more restrained manner may help Heard in the court of public opinion, it could actually be used against her by Johnny Depp's legal team during cross-examination. "[Depp's lawyers] are certainly juxtaposing her [previous] emotional recollections against the very defensive account of those same stories she is giving during cross-examination," Ahouraian explained. Plus, the week-long break between Heard's testimonies "gave [Depp's lawyers] more time to review the evidence, find discrepancies in her responses, and come in strong."
But at the end of the day, it's all about what the jury believes. And Ahouraian suspects that "jumping from such a theatrical, emotional state to such a guarded, unemotional state so quickly would have anyone wondering how much of what she appears to be feeling or describing is real."