Who Is Britney Spears' Former Manager, Lou Taylor?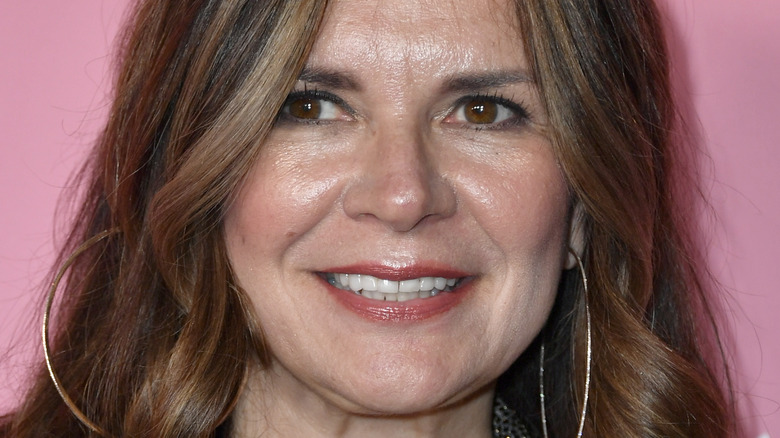 Frazer Harrison/Getty Images
Britney Spears has been making a lot of headlines recently, and not only because she is trying for her third baby. Anyone who has been following the Spears family saga is aware that Britney has recently been released from her conservatorship, controlled for a long time by her father, Jamie Spears. 
However, although fans of the 40-year-old pop star may have heard the name of her former longtime manager Lou Taylor, many may not know the shocking truth behind her relationship with Brit. Taylor first came to the public eye in 2008, when she acted as a spokeswoman for the Spears family in light of Britney's parents, Jamie and Lynne, claiming Dr. Phil McGraw had violated their trust by making public statements about the singer being "in dire need of both medical and psychological intervention" after he visited her at the hospital. 
This was also the same year that Britney's controversial conservatorship was established. Despite being her manager, however, some have claimed Taylor was not the stalwart defender of the iconic singer that she appeared to be.
Was Lou Taylor largely responsible for Britney Spears' conservatorship?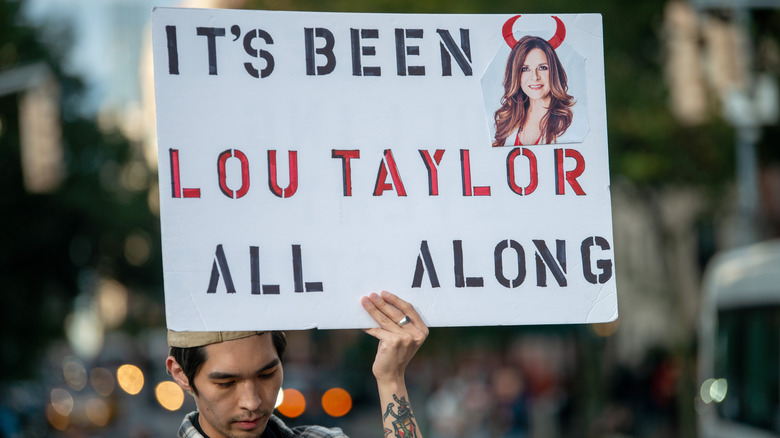 Alexi Rosenfeld/Getty Images
Britney Spears' former manager Lou Taylor has been involved with the Spears family since at least 2004, according to Page Six, when she acted as the business manager for Britney's younger sister Jamie Lynn Spears, who was only 13 at the time. 
It was in 2007, however, that Taylor allegedly began secretly conspiring with Britney's parents to start the conservatorship, which would come to make headlines over a dozen years later. "Jamie was going to file for the conservatorship on January 22," Lynne Spears wrote in her 2008 memoir, "Through the Storm" (via Page Six), "but he and his business manager, Lou, felt God leading them to wait, fast and pray, despite the frustration of a phalanx of lawyers." 
Then, right before Jamie Spears went to court in 2008 to initiate the conservatorship, he reportedly received a loan upward of $40,000 from Tri Star, Taylor's firm, according to The New York Times. Some say this is evidence Taylor was somehow involved in its establishment, but in court documents obtained by People, the lawyer's team denied playing a role and also pointed out that Spears wasn't a client at the time. In fall 2020, Taylor finally resigned "without prior notice" to Britney, the pop star's lawyer at the time claimed, per Page Six. 
Lou Taylor reveals her life philosophy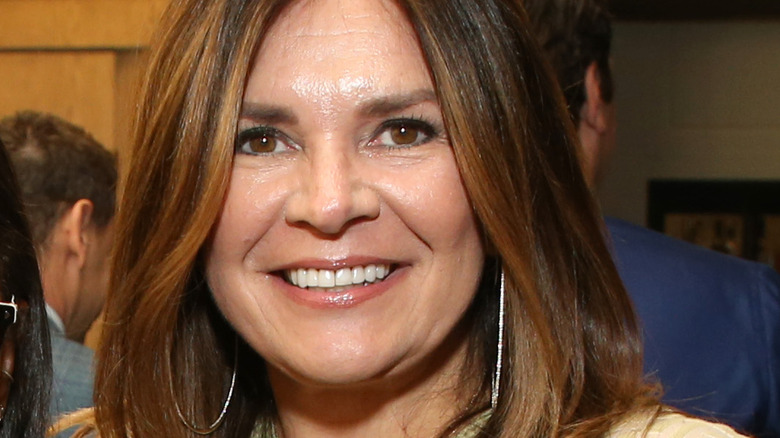 Phillip Faraone/Getty Images
In February, about four months after she was finally released from her conservatorship, Britney claimed she planned to sue Tri Star, according to Rolling Stone. However, as of this writing, no lawsuit has materialized. 
Of course, there are many rumors and claims floating around Lou Taylor, and there's no doubt many have strong opinions on her relationship with Britney and the Spears family. But Taylor appears to remain focused on her business serving clients in the entertainment business, maintaining offices in California and Tennessee. The CEO's commitment to moving forward echoes her favorite quote from C.S. Lewis, which she shared on her business page: "You can't go back and change the beginning, but you can start where you are and change the ending."
Britney seems to be moving on too, as she hopes to soon start a family with her fiancé Sam Ashgari. So it's possible this feud is done, at least for now.