How Danica Patrick's Dating Life Has Changed After Her Recent Breakup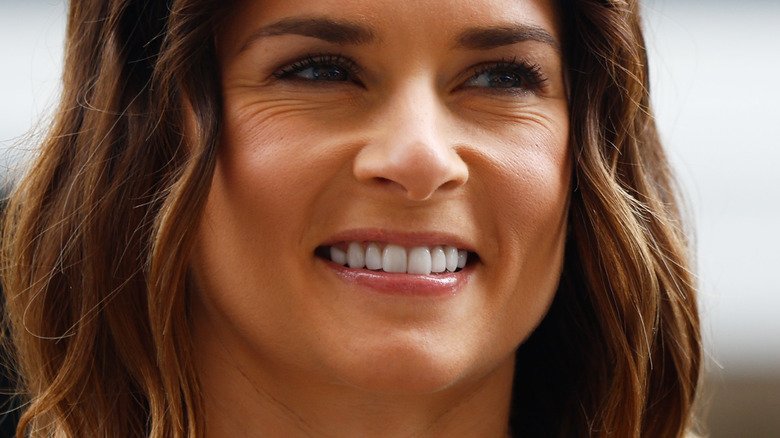 Jared C. Tilton/Getty Images
Since Danica Patrick has been in the spotlight, her love life has been on full display. As fans know, the NASCAR driver was married to Paul Edward Hospenthal from 2005 to 2012, per People. They met in Hospenthal's physical therapy office in 2004. Sadly, the pair could not make things last, and according to Los Angeles Times, Patrick announced the split on her Facebook page. "I am sad to inform my fans that after 7 years, Paul and I have decided to amicably end our marriage," she shared. "This isn't easy for either of us, but mutually it has come to this. He has been an important person and friend in my life and that's how we will remain moving forward."
The star has also been linked to Ricky Stenhouse Jr., but one of her most highly-publicized romances was with Green Bay Packers star Aaron Rodgers. Terez Owens was one of the first outlets to point out that Patrick and Rodgers were dating not too long after he split with Olivia Munn. The couple enjoyed two years of dating before they split in 2020. According to Us Weekly, Patrick stopped following Rodgers on Instagram (which is the ultimate burn), and reps confirmed that they were no longer together.
The split was tough for Patrick. On an episode of ​​"Running Wild With Bear Grylls" (via Page Six), she said that the experience left her "broken open," but her family was supportive. Now, she's opening up about what she's learned about love. 
Danica Patrick wants to follow her intuition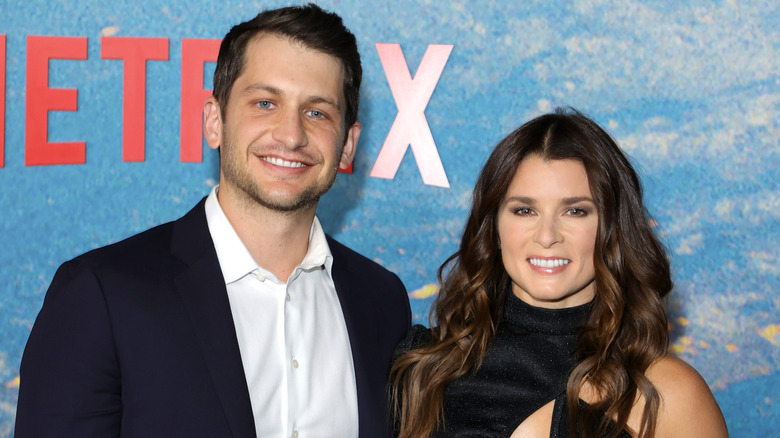 Mike Coppola/Getty Images
After her split from Carter Comstock, Danica Patrick is opening up about her dating life and what has changed. The star recently spoke with Us Weekly about her love life, sharing that she's "not sure" what she wants to find in that special someone, and she's not quite sure if she trusts her judgment in men at this moment. However, she did share some words of wisdom. "But, I think that you just have to follow your heart and trust your intuition." 
She didn't stop there. "I think that's something that increasingly over time, I'm doing a better job of," she told the outlet. "So just trust that intuition, look for ... like right, if there are red flags at the beginning, like trust that [and] don't just brush it off," she shared, noting that this is "critical." In addition, Patrick seemed optimistic about what the future holds for her, and she shared that "no doubt" that the right suitor will come along with "perfect timing." 
According to People, Patrick and Comstock dated for about a year before calling it quits. Patrick told People that "unfortunately it didn't work," but she and Comstock still had a lot of fun when they were together. "It doesn't mean that there's something wrong with either of us," she said, adding that she is just looking for someone to "stand the test of time" with. Hopefully she'll find that special someone one day soon!