How Many Times Has Amanda Bynes Been Arrested?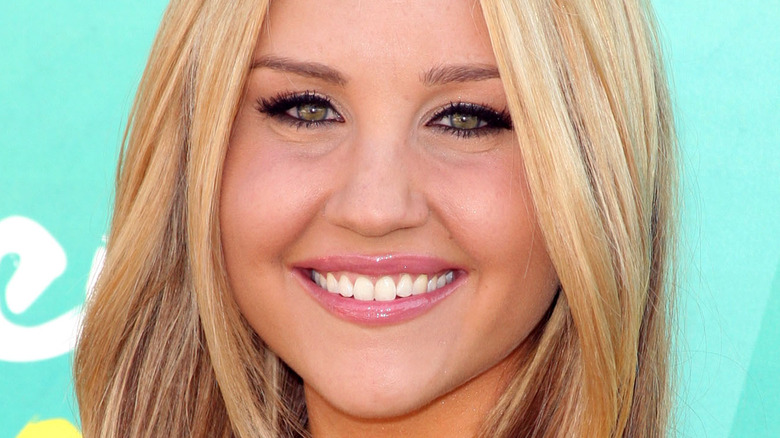 Jason Merritt/term/Getty Images
Amanda Bynes is one of those actors that you'll always root for. Despite no longer being in the limelight as she once was, her fans are with Bynes as she emerges from her years-long conservatorship.
Bynes had been a big part of the lives of '90s and 2000s kids. She kickstarted her colorful acting career on Nickelodeon, and then branched out to become a movie star, having starred in hit films like "What A Girl Wants," "She's The Man," and "Sydney White," per IMDb. But in 2010, after her starring in her last-ever film to date, "Easy A," she announced that she was retiring from acting. "Being an actress isn't as fun as it may seem. If I don't love something anymore, I stop doing it," she wrote in a now-deleted tweet, per The Hollywood Reporter. "I don't love acting anymore, so I've stopped doing it. I know 24 is a young age to retire, but you heard it here first."
After announcing her retirement, Bynes' spiral had begun, starting with a series of run-ins with the law.
Amanda Bynes had been arrested four times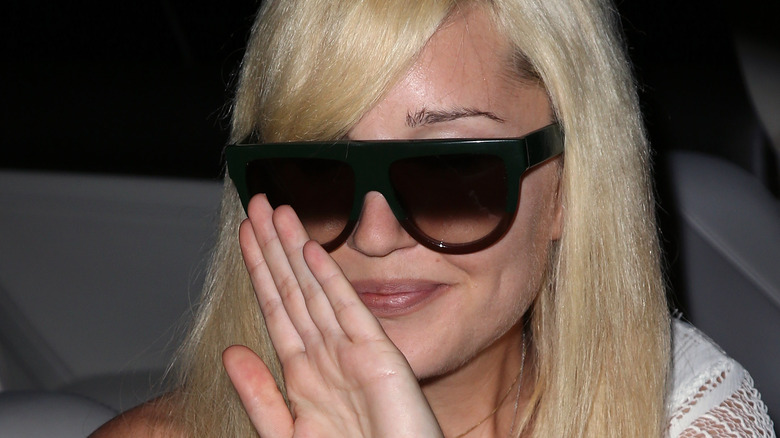 David Livingston/Getty Images
Celebrities facing legal troubles are nothing new, but Amanda Bynes got arrested multiple times over a short period years, causing fans to express concern.
Bynes' first arrest was in April 2012, when she was charged with a DUI after hitting a police vehicle with her car, per TMZ. Days later, she reportedly hit a car on the freeway in Los Angeles and immediately escaped the scene, with a similar incident happening a month after. Come September 2012, Bynes was charged with two misdemeanor counts of hit-and-run due to the two incidents, per CNN. Her driver's license also got suspended, but she insisted that she wasn't guilty. In the same month, she had been dropped by her agent, publicist, and lawyer, TMZ reported.
In May 2013, Bynes found herself behind bars again after allegedly throwing a bong out a 36th-floor window. At the time, she faced charges of reckless endangerment, tampering with evidence, and criminal possession of marijuana, per Entertainment Weekly. Her last arrest happened in September 2014 when she was suspected to be operating a vehicle under the influence again. ABC News reported that she had failed a sobriety test and was released after posing the $15,000 bail.
Amanda Bynes is turning her life around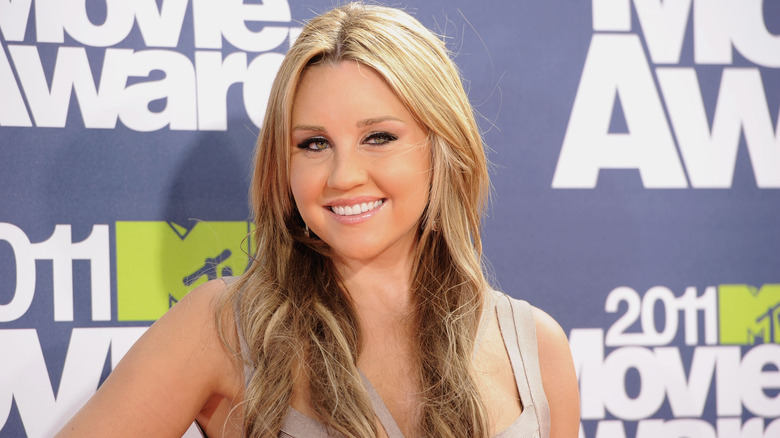 Jason Merritt/term/Getty Images
It's been years since Amanda Bynes was a mainstay in the headlines for the wrong reasons, and in the years following her slew of arrests, she has been consistently on the mend. In March 2022, she was released from a conservatorship, and according to the judge, the actor had "done everything the court has asked over a long period of time," per Variety.
In a rare interview with Paper Magazine in 2018, Bynes admitted that her years of misdemeanors stemmed from feeling lost. "I just had no purpose in life. I'd been working my whole life and I was doing nothing," she said. Bynes also said that her days of using illegal substances are behind her. "Those days of experimenting are long over. I'm not sad about it and I don't miss it because I really feel ashamed of how those substances made me act. When I was off of them, I was completely back to normal and immediately realized what I had done."
Before her release from the conservatorship, Bynes broke her silence on becoming a free woman again. "My court date is coming up in two weeks," she said in a since-deleted video on Instagram. "I want to thank you all so much for your love and support."