The Tragedy That Changed Leighton Meester's Life Forever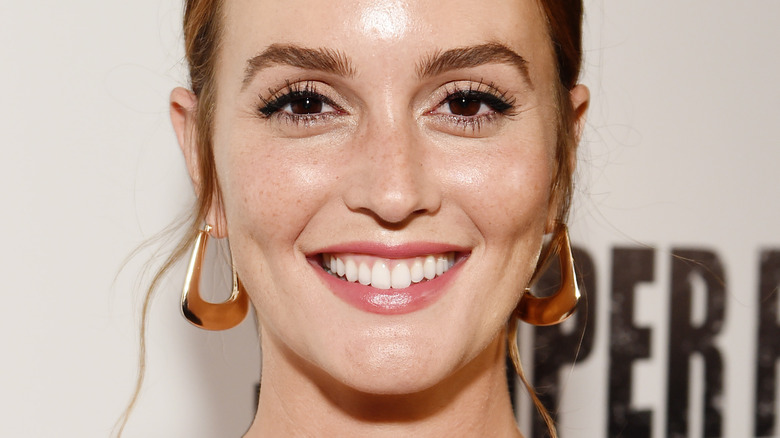 Michael Kovac/Getty Images
Leighton Meester's one of those celebrities who had the rare chance of becoming a household name early in their career. The actor shot to fame thanks to her role as the prim and proper Blair Waldorf on the CW's "Gossip Girl," and to this day, she's recognized for her character in the series.
But unlike Blair, who lived a pampered and sheltered life, Leighton's childhood was a stark contrast. For starters, she had a very rough start, having been born behind bars, as her mother, Constance Meester, and father, Doug Meester, were still serving time for smuggling marijuana when they had her (via Intelligencer). She spent her first few months of life living in a halfway house until her grandparents took her under their wing. But despite her unfortunate situation, Leighton didn't hold any sort of grudges against her parents. "It made me realize that you can't judge anyone — especially your parents — for what they've done in their past, because people change," she told People.
Leighton also once opened up about being less privileged during her teens, to the point where she didn't attend prom because she couldn't afford it. "It was a lot of money for a ticket," she shared with Marie Claire in 2012. "I couldn't relate to kid stuff. 'Jimmy doesn't like me!' Who cares? I was worried we didn't have gas money or food. Those were my concerns." The "Single Parents" star may have come a long way from her tragic past, but one incident involving her mom changed her relationship with her family forever.
Leighton Meester sued her own mother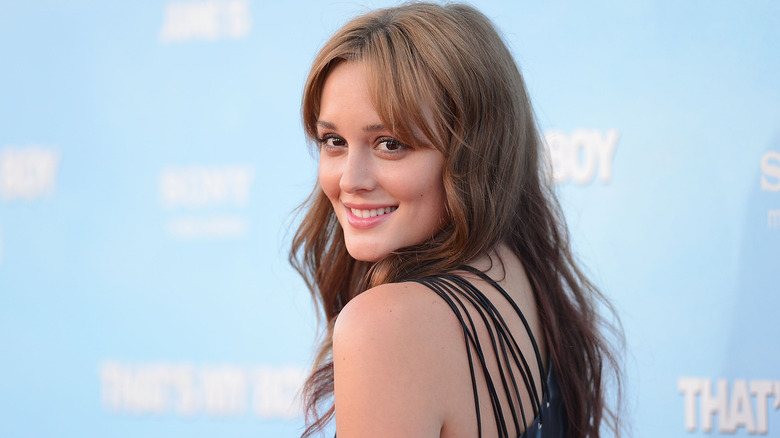 Jason Merritt/term/Getty Images
Leighton Meester used to take great pride in her mother, Constance Meester, telling everyone not to judge her for her past run-ins with the law. "My mom lived through a lot before I was born, and I can't judge her on that," she told Cosmopolitan in May 2009. "She and my dad are good people... Look, I could've turned out a lot worse." But their relationship took a turn for the worse in 2011 when Leighton sued her for misusing the funds she had been sending to help her brother Lex, who had been dealing with health issues.
Per TMZ, Leighton used to wire her mom $7,500 a month to help care for Lex, but Constance allegedly used the money on beauty treatments and other frivolous expenses. Constance even claimed that Leighton promised to give her $10,000 a month, but the actor denied it. When her mother threatened to sue her for not paying, she decided to file a lawsuit to counter the allegations.
One year later, the court sided with Leighton, with the judge ruling that there was no legally binding agreement that required the star to pay her mother, per ABC News. She was not contractually obligated to give her mother any money for any reason, thus clearing her name entirely.
Leighton Meester is now living a quiet, happy life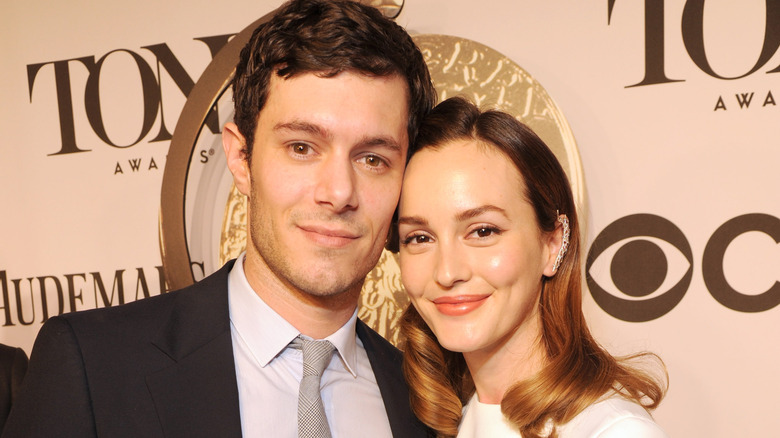 Kevin Mazur/Getty Images
To this day, Leighton Meester has never badmouthed her mother — or any of her family members, for that matter — outside of court. Instead, she looks at her past fondly. "My family has a crazy history. Probably the craziest I've ever heard of," she shared with Marie Claire in 2012. "I look back now and I see it in a nice light. It wasn't uncomplicated, but I played outside, I went to the beach. There were happy, fun times."
In an interview with Net-A-Porter in 2018, the actor said that everything that happened in her past brought her to where she is and what she has today. She's now married to fellow actor Adam Brody, with whom she shares two sons. "I wouldn't change anything [in the past] because I'm happy where I am now," she explained. "And I think that's one of the many wonderful parts of not only having a child and meeting your soulmate, but also, I feel really lucky career-wise, really in a place that I want to be."
And while her mother wasn't exactly the best role model for her, she strives to do the opposite with her kids. "People started telling me before [I had] a kid, 'You're going to really love them,'" she told Us Weekly in 2019. "Then you're like, 'Yeah, obviously, I'll love them.' And then you do [have them] and you're like, 'Oh. OK. I don't love anyone else. I just love them. And I don't even love myself as much as I love them! Not even close... I don't know, would I kill somebody or die for them? Sure. I would."