Why Ramona Singer Is Getting Slammed Online By Fellow Housewives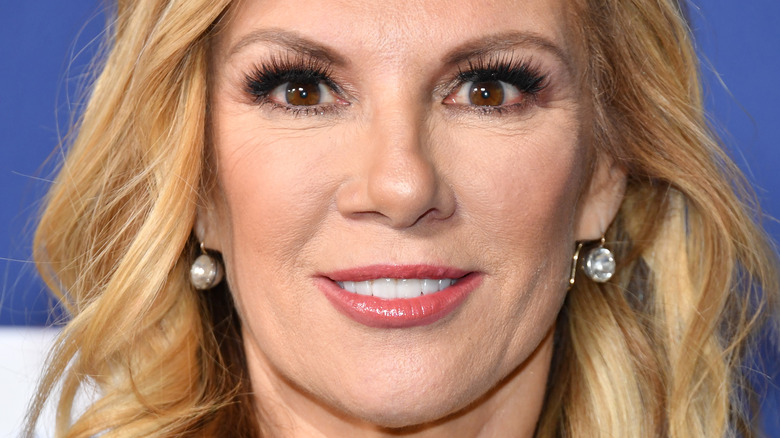 Dimitrios Kambouris/Getty Images
"The Real Housewives of New York City" might be getting a reboot, but it doesn't mean that the Ramona Coaster is slowing down anytime soon. Ramona Singer is the only "RHONY" housewife to hold an apple in all of the show's 13 seasons, and has often been at the center of the drama thanks to her endless social mishaps. She entered a new era of controversy in the 2020s, after her behavior during the COVID-19 pandemic and messy handling of topics like race on the show. "RHONY's" unlucky Season 13 was the first time any "Real Housewives" show didn't get a reunion, likely because of an investigation into a racist comment Singer allegedly made about co-star Eboni K. Williams.
Now that the Bravo cameras aren't filming Singer's daily life, she's continued to showcase her antics on social media, but not without criticism. A new Instagram Story has fellow Housewives seeing red, and not just Singer's "RHONY" co-stars. "The Real Housewives of Potomac" star Candiace Dillard called her latest move "stupid," while "The Real Housewives of Beverly Hills" star Kyle Richards responded, "No ma'am."
This isn't the first time Singer has been criticized by Housewives from entirely different shows. In fact, at the inaugural Bravocon in 2019, an entire game centered around Housewives confronting her for being rude to them at past events, per Bravo. However, Singer's latest blunder might get her banished from the Bravo circle for good.
Ramona Singer potentially ruined Teresa Giudice's big day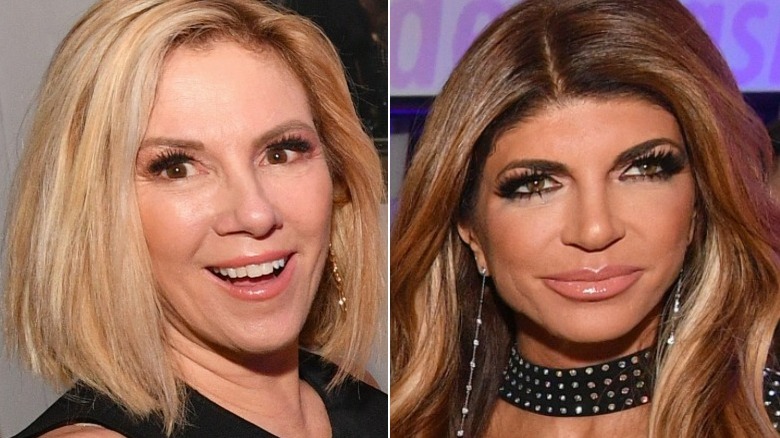 Dia Dipasupil/Getty & Dia Dipasupil/Getty Images
Ramona Singer posted photos of "The Real Housewives of New Jersey" star Teresa Giudice's wedding invitation on May 31, revealing the date, location, and link to the wedding website for all to see. Fans were able to log into the site and deduce the guest list, typing in Giudice's co-stars, family members, and friends from other Bravo shows to see who was invited. Given how easy it is to find information about Giudice's wedding after Singer's mistake, she and fiance Luis "Louie" Ruelas might have to replan things or risk fans and paparazzi crashing the special day. A Redditor spotted Giudice "looking stressed" around the time the news broke, walking down the street and talking on speakerphone.
Singer and Giudice bonded during the first season of "The Real Housewives Ultimate Girls Trip" in 2021, which featured veteran cast members across the "Real Housewives" franchise. The pair surprisingly got along, mostly thanks to Giudice, who showed a chiller side of herself away from her home state and cast. However, Singer feuded with nearly every "RHUGT" cast member. Time will tell if Giudice keeps her original wedding date, or if Singer will even still be invited. 
One commenter clowned Singer's blunder under her latest post, writing, "That feeling after you doxx Teresa's wedding." Another cracked, "Are you disinvited yet?" Even though "RHONY" is off the air, it's oddly comforting to know that for better or worse, the Singer Stinger hasn't changed a bit.