Why Did Cassie Randolph File A Restraining Order Against Colton Underwood?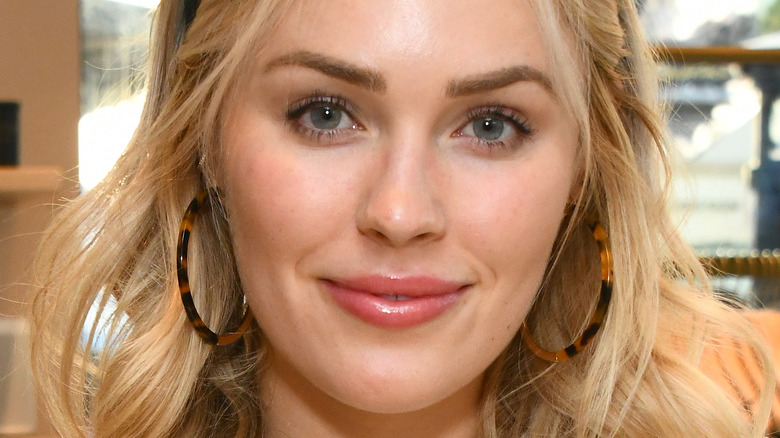 Araya Doheny/Getty Images
Colton Underwood jumped the fence after his split from Cassie Randolph, creating an epic moment in "The Bachelor" history. After the fence jump, fans of the reality franchise should have known that the pair would be a high-drama couple. Bachelor Nation rooted for Underwood and Randolph to walk down the aisle, but it wasn't meant to be. Underwood and Randolph didn't find happily ever after (hello? it's reality TV), as they split in May 2020.
"Bachelor" lovers did not take the news well. One supporter tweeted, "Just when I was thinking 2020 couldn't possibly get any worse Colton and Cassie break up!! Don't call don't text I'm not ok." Another distraught fan tweeted, "After hearing about Colton and Cassies break up i am officially ending 2020 gbye." Dark times. In early 2021, the former football player explained the split to E! News: "Cass felt there was pressure on her to commit one way or the other because of the way our relationship unfolded so publicly on television." Underwood told E! that he tried to "give her space" after the split. Franchise fans ultimately expected the ex-couple to take the path of other "Bachelor" stars — Randolph would go on "Dancing With The Stars" and Underwood would date a model or actor. Wrong!
A few months after the celebrity couple broke up, however, Bachelor Nation was shocked to learn Randolph filed a restraining order against her former boo, per Entertainment Weekly. The situation between the reality TV stars turned ugly, but why did Randolph file a restraining order against Underwood?
Cassie Randolph's restraining order against Colton Underwood was just the start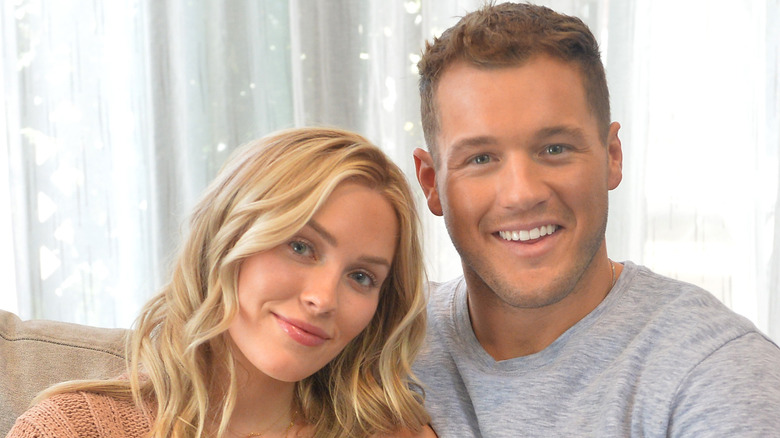 Jerod Harris/Getty Images
In September 2020, Us Weekly reported Cassie Randolph filed a restraining order against Colton Underwood for threatening behavior. Randolph told the outlet her former boyfriend sent her "unsettling text messages" and even put "a tracking device" on her car. Yikes. The former "Bachelor" contestant claimed Underwood took "obsessive" walks around her apartment building and her family home near Huntington Beach, California. The court ordered Underwood to stay at least 100 yards from his former girlfriend and he was told not to contact Randolph "either directly or indirectly, in any way." According to Page Six, Randolph eventually dropped the restraining order in November 2020, as the former "Bachelor" stars settled the matter privately.
But Underwood revealed he grappled with mental health issues before and after the breakup. In an April 2021 "Good Morning America" interview, the former "Bachelor" confessed, "There was a moment in L.A. that I woke up and I didn't think I was gonna wake up. I didn't have the intentions of waking up." The former reality star said he wasn't eating and was abusing legal drugs. Underwood revealed how serious his struggle was and how he finally reached rock bottom. Then Underwood discovered something about himself that changed his life.
Cassie Randolph's legal actions pushed Colton Underwood to come out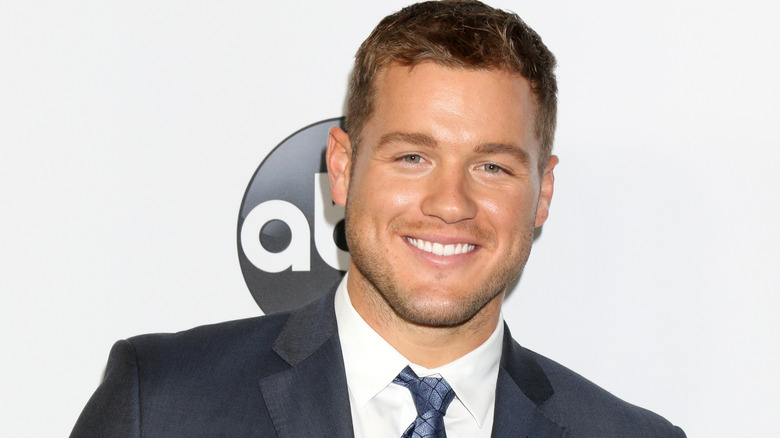 Kathy Hutchins/Shutterstock
Cassie Randolph's restraining order against Colton Underwood pushed him to change his life and confront his sexuality. The former football player told Us Weekly the legal order was a "huge wake-up call." He added, "I wasn't myself. I wasn't being true to who I was." After the former "Bachelor" realized want he wanted, Underwood came out as a gay man in an interview with Robin Roberts in April 2021.
During his "Good Morning America" reveal with Roberts, Underwood laid it out. "I've ran from myself for a long time, I've hated myself for a long time. And I'm gay," the reality star told Roberts. Underwood said he wished he "had been courageous enough to fix myself before I broke anybody else," giving a nod to his former girlfriend. Sadly, Randolph learned Underwood came out with the rest of the world. The former "Bachelor" star spilled how she discovered her ex was gay on Kaitlyn Bristowe's "Off The Vine" podcast. Randolph explained she was on vacation in Mexico when the news broke: "I found out the same way everyone else did." Ouch.
A friend of Randolph's told Us Weekly the California native keeps a low profile regarding Underwood. The source said, "She's holding back her real feelings as she doesn't want to say anything that would hurt him and plus, throwing someone under the bus isn't the type of person she is." Fans of Underwood can catch up with him on his Netflix series, "Coming Out Colton."