The Tragic Story Of The Death Of Vanessa Hudgen's Father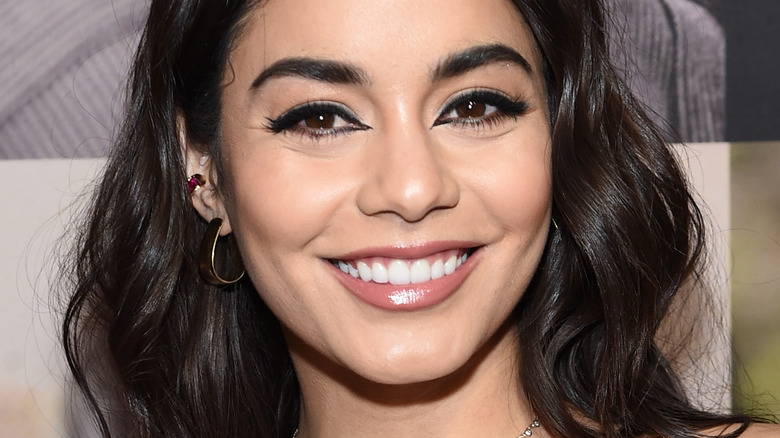 Jamie Mccarthy/Getty Images
In 2016, Vanessa Hudgens starred in "Grease: Live!" as Betty Rizzo, and received critical acclaim. Deadline's Jeremy Gerard wrote that the "High School Musical" star "stole the show," while The Hollywood Reporter gushed that Hudgens "nailed Rizzo's bruised part" and brought justice to her performance of "There Are Worse Things I Could Do."
The show went on to bring home a slew of accolades, including the Outstanding Special Class Program award at the 68th Primetime Creative Arts Emmy Awards and the Outstanding Directing for a Variety Special at the 68th Primetime Emmys. Suffice to say, the show was a hit, but new fans probably don't know that Hudgens struggled so much behind the scenes.
Before the show kicked off, the actor announced that her father had died via a tweet. "I am so sad to say that last night my daddy, Greg passed away from stage 4 cancer," she wrote. "Thank you to everyone who kept him in your prayers." Embodying the phrase "the show must go on," Hudgens kept a brave face and delivered a stellar performance. "Tonight, I do the show in his honor," she said.
Vanessa Hudgens' father died of cancer
In 2015, Vanessa Hudgens revealed that her father Greg was battling cancer. On Instagram, she had asked her fans to help pray for his healing, and during her speech at the 2015 Industry Dance Awards & Cancer Benefit Show, she expressed frustration over the situation.
"Please pray for his healing!!! The more prayers the better," she wrote. In her speech, she said, "Last year, my boyfriend, Austin, lost his mom, Lori, to cancer, and my dad has just been recently diagnosed with stage 4 cancer. Let me tell you, I hate cancer. I hate cancer with every cell of my being" (via E! News).
Hudgens lost her father nearly six months after she first told the world of his diagnosis. In an interview with E! News, she shared how painful it was to lose one of the most important people in her life. "It felt like it was some mean joke," she said. "You think you're going to make it through, you're there with them every step of the way, holding their hand, wanting it to be okay." And even though she was familiar with the disease because of what had happened to her then-boyfriend's mom, nothing could have prepared her for what it did to her father. "I had never dealt with cancer personally and to hear that word, it was just like a punch in the stomach," she continued. "You always think that you're going to make it through and you're going to overcome it, but sometimes that doesn't happen. Cancer is very aggressive and it doesn't take pity on anyone or anything."
Vanessa Hudgens' father inspires her to continue working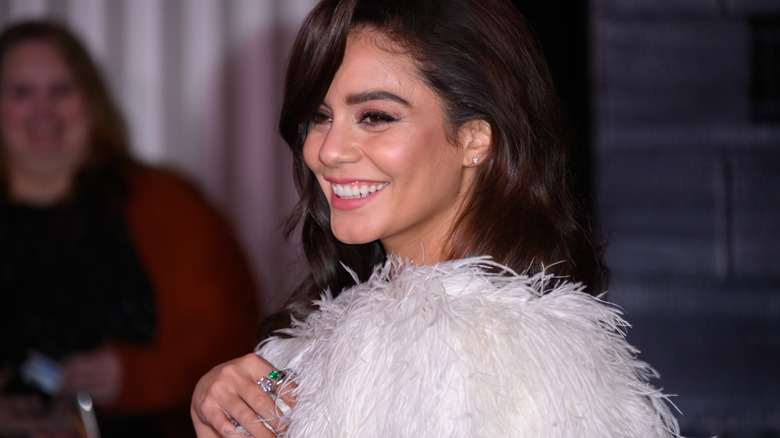 Silvia Elizabeth Pangaro/Shutterstock
No one expected Vanessa Hudgens to power through "Grease: Live!" but the actor made it work. "I'm fiercely proud of that young lady," producer Marc Platt told Entertainment Weekly. "I was proud of her anyway for the performance she gave, but to come in on Sunday morning and share with me the news... she's a very determined young woman. She felt that her father would want her to perform, and she's a professional and she knows that the show has to go on, as any actor of the theater or in a live event knows. So she decided she would take her feelings of loss and sadness and put them in a box for that afternoon, that she would use them to fuel her performance and she would do it in honor of her father."
And now, even years after his death, Hudgens said that she uses him as a driving force for all the work that she does. "I talk to him constantly," she told People. "I just continued to do what I love. He was such a supporter of allowing me to continue to follow my dreams without him driving me to L.A. for auditions all the time. I would not have been possible." She also said that, since his passing, she continues to dedicate everything to him. "Just to continue doing what I love and to keep doing it in his name," she continued. "Without him I obviously would not be here, in many ways."