And Just Like That Isn't Done With The Character Samantha Just Yet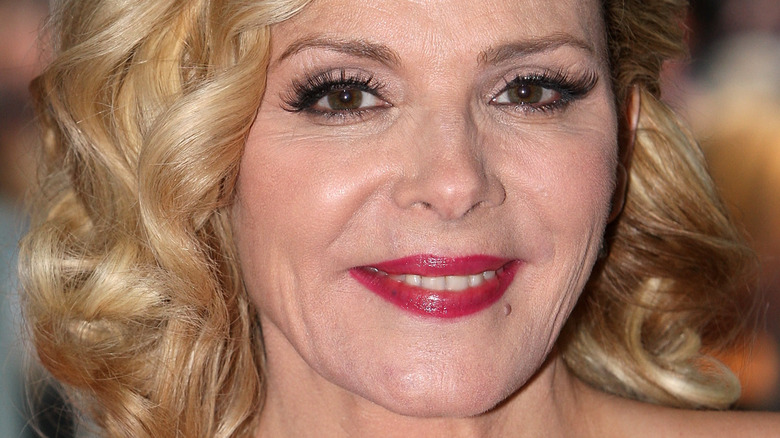 Claire R Greenway/Getty Images
It looks like a classic "Sex and the City" character will continue to be included in the show's revival. Deadline reported that a reboot of the fan-favorite '00s show was being explored by HBO Max in December 2020. This sequel show was then confirmed in January 2021, per Entertainment Weekly, which announced that actors Sarah Jessica Parker, Kristin Davis and Cynthia Nixon would be returning to their lead roles for the series. The fourth lead of the "SATC" cast, Kim Cattrall, however, wasn't to reprise her iconic role of Samantha Jones.
Cattrall first said no to again playing the part for a third "SATC" film. She explained this choice to Piers Morgan in a 2017 interview, saying, "This is about a clear decision, an empowered decision in my life to end one chapter and start another." In a May chat with Variety, the performer clarified that she did not receive an offer to return in "And Just Like That..." as Jones. "I made my feelings clear after the possible third movie, so I found out about it like everyone else did — on social media," Cattrall said. It's now been revealed that there will be a place for Cattrall's character in "And Just Like That..." Season 2.
Samantha will continue to communicate with Carrie in Season 2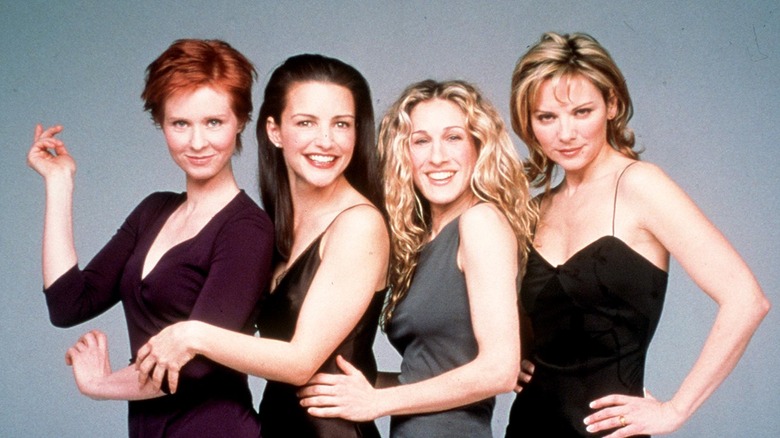 Getty Images/Getty Images
Fans can be relieved to know that Samantha Jones is still going to be part of the "Sex and the City" franchise. The "SATC" revival series was renewed for a second season in March, which was announced via the "And Just Like That..." Twitter account. Showrunner Michael Patrick King recently spoke of the next season with Variety, and he revealed that Jones would be featured in the storyline. For Season 1 of the series, Jones was included through text messages between her and character Carrie Bradshaw, and King was asked specifically whether Jones and Bradshaw would still be texting in Season 2. He responded by saying, "Yes!" Sadly, King didn't divulge much more information.
"It's all so new right now," he said of Season 2. "One of my big rules is don't tell things until they'll real." The director and writer went on to say that his "goal is to bring all the characters into the mix together so that they're not so much on separate runways." Time will tell how Jones ties into "AJLT..." Season 2, but one thing is for sure: viewers can expect more entertaining scenarios in the highly-anticipated second season, which King said will likely premiere in the summer of 2023.