What Is Camila Cabello's Real Name?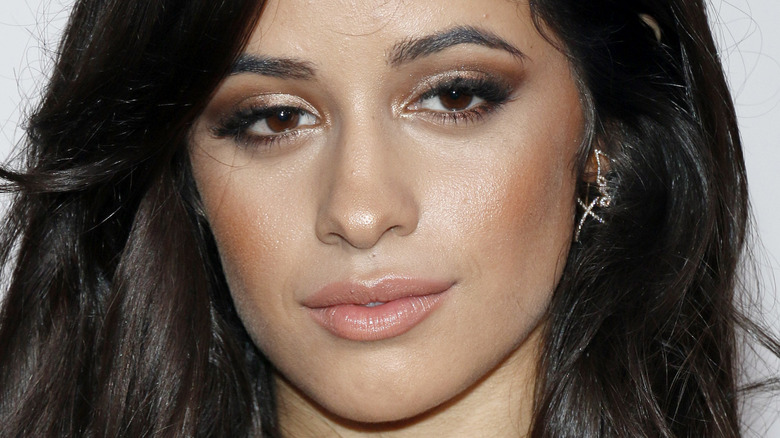 Tinseltown/Shutterstock
Camila Cabello is one of the biggest stars in the game right now. She's delivered hit after hit from "Work From Home" with Fifth Harmony to "Don't Go Yet" and also has the world totally invested in her personal life at the same time. This star has a whole lot going for her, so it's no wonder she proudly shows off her gratitude on social media.
Back in November 2021, she shared just how thankful she is with an adorable Instagram post that showed off her super cute dogs. "Happy gratitude day everybody! I'm very thankful for all of you on here who send me love, listen to my music, and support me on this creative/ life journey! even though I haven't met a lot of you, you guys show me love, kindness, and support and I'm sending it to all of you right back!" she captioned the snap. "After all, we're all alive at the same time in this crazy, confusing, magical world and I do believe we're all interconnected and are never truly alone. Grateful for my human family and friends and my plant and animal family and friends," she added.
But just as Cabello is grateful for us, we're just as grateful for her. One thing you may not know about this grateful hitmaker though? Camila Cabello isn't actually her real name! Yep, it's true. Though we know the former "The X Factor" and "Cinderella" star by her double C moniker, her birth certificate says something different...
Camila Cabello's actual name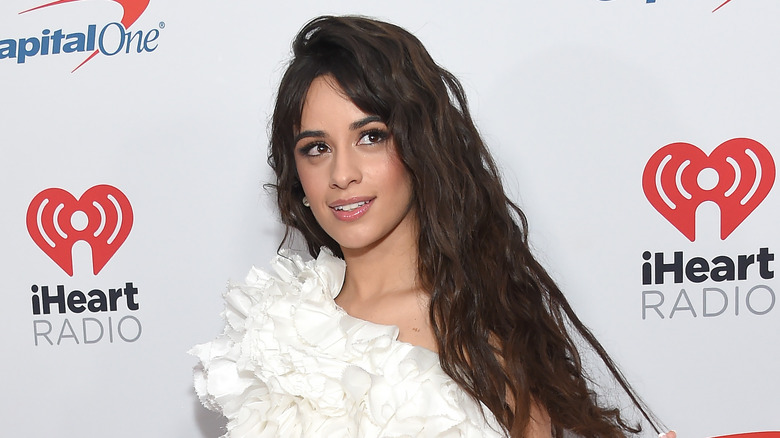 DFree/Shutterstock
Camila Cabello isn't actually Camila Cabello. Well, sort of. It turns out the star's birth name is slightly different to the one we've come to know her by, as her full name is actually Karla Camila Cabello Estrabao. Before making it big after auditioning for "The X Factor," Cabello decided to use her middle two names as her stage name after being called Camila by her family for much of her life. "[Producers] asked if I wanted a stage name, and I said Camila because I hated my name. I hated Karla. It was like this rebirth," she told The Guardian in 2018. "I got to create myself again. I was Camila, and then suddenly I didn't have to be this shy girl in the classroom," she added.
Cabello opened up a little more about the decision in a behind-the-scenes interview while shooting the music video for "Havana," explaining that her family had always called her Camila while she was growing up. "When I came to school in the United States, I was really, really shy and the teachers started calling me Karla. In my life, I push myself to do a lot of things that make me uncomfortable, and that's how I started dancing," she explained. "That's how I feel like I found myself — through Camila and performance and music, as that confident video vixen. They're both over-exaggerated personas of me."
The real Camila Cabello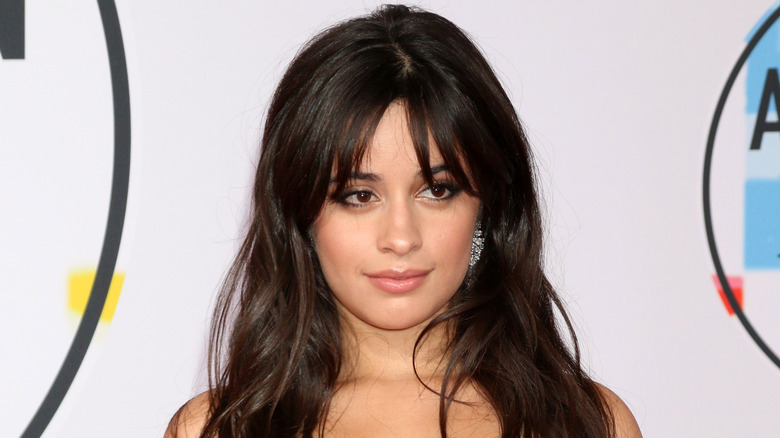 Kathy Hutchins/Shutterstock
While Karla Camila Cabello Estrabao may be a little more shy than Camila Cabello, the 'real' her has popped up in the public eye before. In the "Havana" music video released back in 2017, Cabello gave fans a look at Karla as she showcased what she dubbed as both sides of her personality. "I really wanted to show, in an exaggerated way, two different sides of me. Camila, which is kind of this performer in me, and Karla is who I still am in my essence and who I was growing up. Really awkward around boys, doesn't know what the heck to say, is shy and introverted, doesn't really like going out because she just likes to be in her fantasy movie world and that's really me," she explained in another behind the scenes video for Guess.
Cabello (who almost never even made to audition in front of the judges on "The X Factor," by the way!) also addressed the decision to show off both Karla and Camila after a fan jokingly tweeted to tell her they preferred Karla to Camila alongside screenshots from the music video. "Me too!!!!!," Cabello responded on Twitter. "Karla and Camila represent two parts of my personality, but Karla in the movie is who i really am and always have been."
Camila or Karla, we love this star!