What's The Real Meaning Behind Johnny Depp's New Single, This Is A Song For Miss Hedy Lamarr? Here's What We Think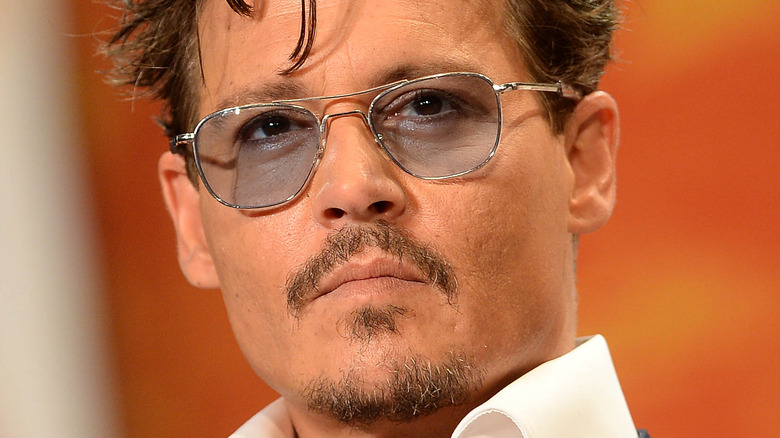 Atsushi Tomura/Getty Images
Just a little over a week after a verdict was reached in the controversial defamation trial between Amber Heard and Johnny Depp, the "Pirates of the Caribbean" star proved that he's ready to make a massive comeback. But instead of announcing a new movie or show, Depp's kicking off his return to the spotlight with new music.
On June 9, the actor announced that he would be releasing an album titled "18" on July 15, which he worked on alongside Jeff Beck. "It's an extraordinary honor to play and write music with Jeff, one of the true greats and someone I am now privileged enough to call my brother," Depp said in a statement, per People. "I haven't had another creative partner like him for ages." Meanwhile, Beck gushed about Depp's contributions to the record, saying that he's a talented musician. "He was a major force on this record. I just hope people will take him seriously as a musician because it's a hard thing for some people to accept that Johnny Depp can sing rock and roll."
Ahead of the album's release, they dropped a single, "This is a Song for Miss Hedy Lamarr." Penning a song about a Hollywood legend is an interesting move, so it's not surprising that many are wondering what the track is all about.
Johnny Depp's perspective on fame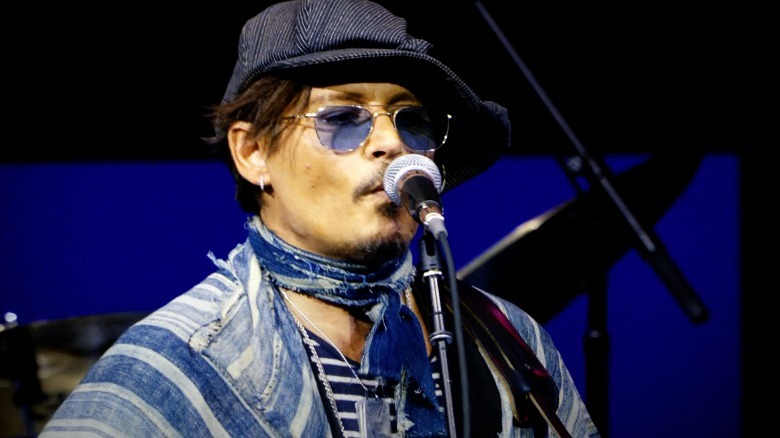 YouTube
While "This is a Song for Miss Hedy Lamarr" had been performed by Johnny Depp in the past, this marks the first time that he's sharing it in digital spaces. Now that it's out for public consumption, many may raise eyebrows at the lyrics that suggest Depp's complicated relationship with fame.
"This is a song for Miss Hedy Lamarr / Erased by the world that made her a star" the lyrics read, per AZ Lyrics. In the chorus, he sings, "I don't believe / I can't believe / I won't believe / In humans anymore." Depp was once an actor at the top of the Hollywood food chain, but he had reached infamy in recent years due to the disturbing abuse allegations made against him by his ex-wife, Amber Heard. Elsewhere in the song, he sings about having no one to run to amid trying times: "It's so hard to talk when no one will hear / And everyone stares as you quiver in fear."
Depp has always had a penchant for songwriting, having worked with the band Hollywood Vampires. His bandmate Alice Cooper has said that music has probably helped him cope with his issues. "I know Johnny was writing all last year, when that whole thing was going on with him," he told The Daily Beast. "But you know, that's not going to stop him from going home and writing. In fact, it probably helped. I'm expecting some pretty interesting songs." Interesting, indeed.