Khloé Kardashian Gives Her Most Heartbreaking Take Yet On The Tristan Thompson Drama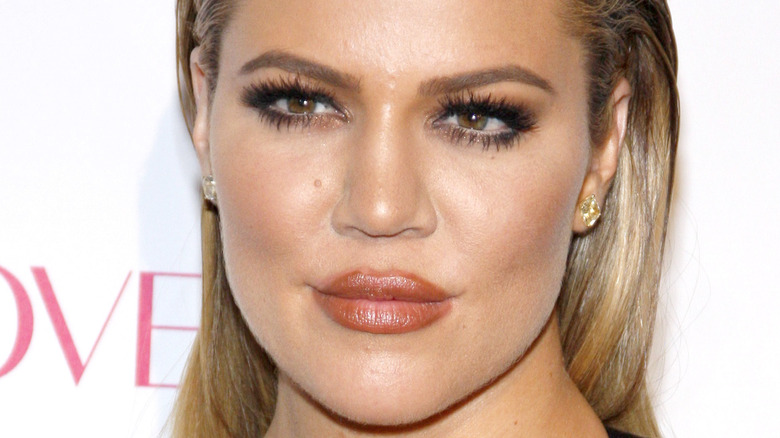 Tinseltown/Shutterstock
"The Kardashians" has finally revealed how Khloé Kardashian really reacted to Tristan Thompson fathering a child with another woman. In case you've been living under a rock, a bombshell was dropped in December 2021 when it was claimed Thompson had fathered a child with model Maralee Nichols while still with Kardashian. "Khloé was upset to find out that he cheated again. She just can't believe that he is going to be a dad again," a source told People at the time. "It's just a sad situation to her."
Thompson's paternity was then confirmed by the basketball star in early January, and he issued a grovelling apology to the reality star via Instagram Stories. "Khloé, you don't deserve this. You don't deserve the heartache and humiliation I have caused you. You don't deserve the way I have treated you over the years," he wrote (via Cosmopolitan). The disgraced athlete then continued, "My actions certainly have not lined up with the way I view you. I have the utmost respect and love for you. Regardless of what you may think. Again, I am so incredibly sorry."
Of course, Kardashian and Thompson split as the news broke, but now we're getting a first-hand look at how the former (who welcomed daughter True with Thompson in 2018) really handled the situation.
Khloé Kardashian found out about Tristan Thompson's baby with the world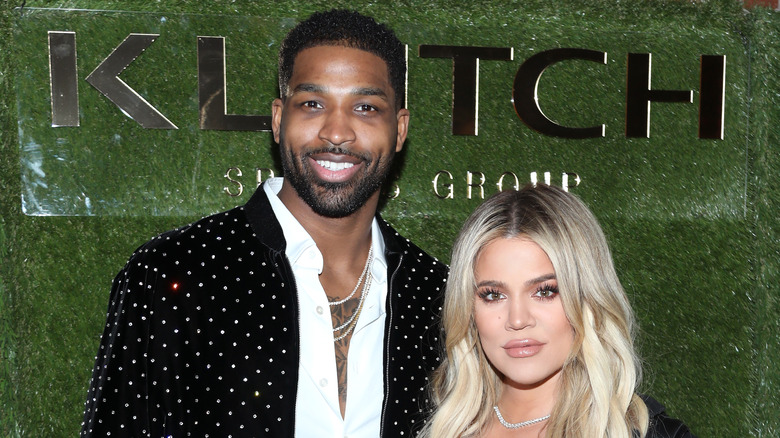 Jerritt Clark/Getty Images
The Tristan Thompson paternity drama all played out on the Season 1 finale of "The Kardashians" on June 15, where Khloé Kardashian revealed she found out at the same time as the news was made public. "It's just an additional slap in my face. It's humiliating, I'm embarrassed," she confessed of not getting a heads-up (via People). "I'm replaying every event, every grand gesture, every trip, every date... all of that was a lie. I feel just not really in my own body, these things are just happening and I'm going through the motions," she continued, admitting she'd become immune to the pain following her relationship struggles.
The star went on to describe Thompson's actions as "despicable" and admitted she didn't think he would have told her about the dalliance at all had it not resulted in a child. "There's nothing that can be said or done that will make me feel better. All of the work, the energy, the conversations, all of those bricks that we were laying down [for] this foundation — all for it to just [have] a tornado go through and everything to be demolished."
"The Kardashians" showrunner Danielle King previously opened up about what it was like to film the tough scenes, calling it "heartbreaking." She told Insider in May, "I'm filming it, but there's still a human aspect to all of it. My heart was just utterly breaking for Khloé."