Is Dua Lipa Still Friends With Gigi And Bella Hadid?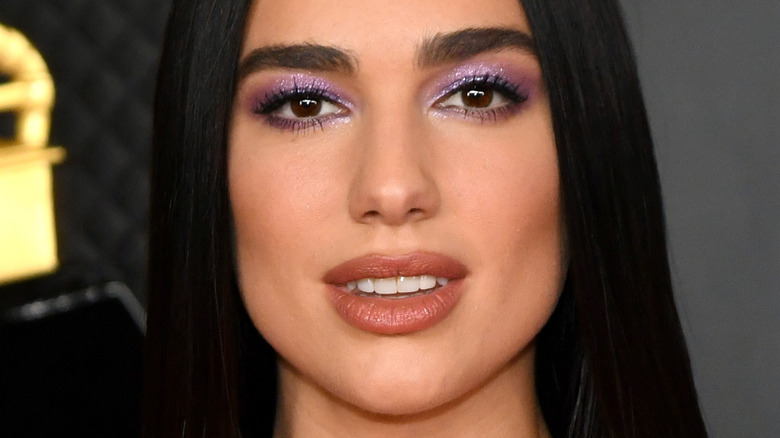 Kevin Mazur/Getty Images
Falling for your friend's sibling — or any family member for that matter — is kind of taboo in the dating world. It's essentially putting your bestie in an awkward position, where they have to choose between you and their family in case your relationship doesn't work out. However, in Hollywood, this case is pretty common.
Remember how Kim Kardashian and Blac Chyna were close buddies before she dated and had a child with Rob Kardashian? Just think about how that ended: in court. And then there was a time when Demi Lovato dated BFF Nick Jonas' brother, Joe Jonas, during their days on "Camp Rock." Years after they broke up, Nick confessed to feeling caught in the middle when they were together. "For a couple of years there was the Joe and Demi romantic thing, so I'd be this emotional bridge for them," he told Billboard.
But there are also cases when the besties refuse to let the relationship get in the way of their friendship. That's apparently the case with supermodel sisters Gigi and Bella Hadid and pop star Dua Lipa when the "One Kiss" singer dated their brother, Anwar Hadid.
Gigi and Bella Hadid were already friends with Dua Lipa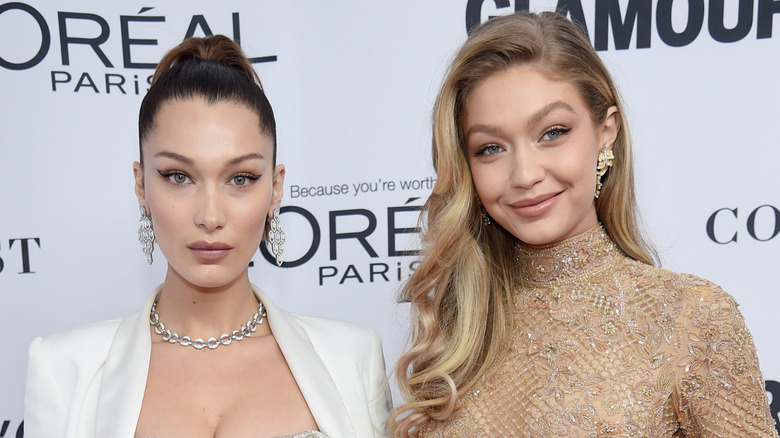 Jamie Mccarthy/Getty Images
Before Dua Lipa and Anwar Hadid started dating in 2019, Gigi and Bella Hadid were already pals with the "Levitating" singer. "They were friends with Dua before she began dating Anwar so they have a genuine friendship outside of their brother's relationship with her," a source told Hollywood Life in 2021. "She absolutely has the Hadid family's blessing. Gigi and Bella really do look at her as a sister; she fits right in."
And fit in she did! Lipa was seen tagging along to a Hadid family vacation in August 2021, with Bella even sharing pictures of them having fun on Instagram. The sisters apparently loved when Lipa was around the fam. "Bella and Gigi Hadid always invite her to stuff too. They are very friendly with her and love when they can all get together," a source told E! News when their relationship was heating up, adding that even their mom is fond of the singer. "Yolanda Hadid loves her and is happy to see Anwar so happy."
Another insider shared with Hollywood Life that the Hadid sisters thought Lipa was perfect for Anwar and that she had become a positive influence on him. "Bella and Gigi absolutely adore Dua and they are so happy that Anwar has found such an amazing woman," they dished. "They think Anwar has been happier than ever since he began dating Dua."
The Hadids were sad about Dua Lipa's break-up with Anwar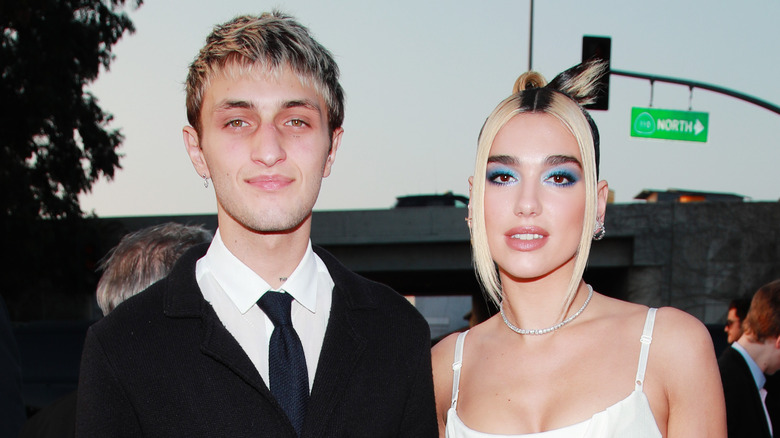 Rich Fury/Getty Images
Gigi and Bella Hadid became closer to Dua Lipa when she was dating their brother Anwar Hadid, so it wasn't surprising that they were upset when Lipa and Anwar called it quits in December 2021 after months of growing apart, per Us Weekly. And while the former couple doesn't look like they're going to get back together, the Hadid sisters wanted to remain friends with the singer, an insider said.
"Bella and Gigi were good friends with Dua before she and Anwar started dating," a source told Hollywood Life at the time of the split. "So they absolutely plan on maintaining their friendship with her." The insider added that there's absolutely "no bad blood between" the sisters and the "New Rules" singer. "They're definitely sad about the whole situation because they look at Dua as a sister."
It's pretty clear that the two models are still friendly with the hitmaker if you take a close look at their social media activity. When Lipa made an appearance on "The Tonight Show Starring Jimmy Fallon," Gigi commented on the singer's Instagram post from the set, reacting to Lipa surprising superfan Papa Richy. "I'm dead @ Richy," the model wrote (per The International News). It looks like Anwar's sisters are still #TeamDua!