Mayim Bialik Shares Sad Health Update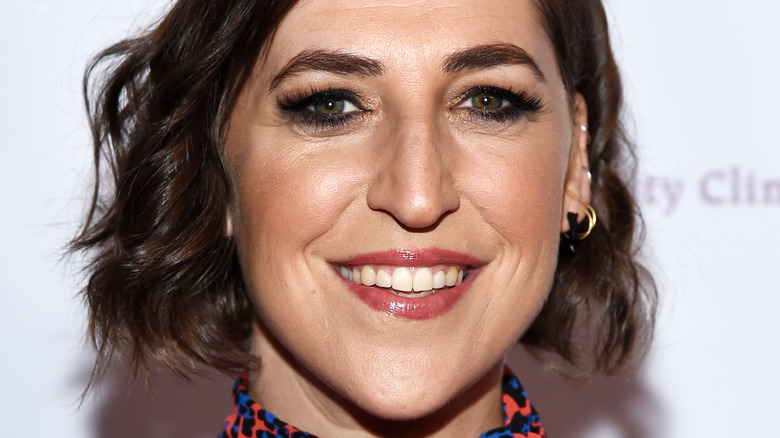 Amanda Edwards/Getty Images
Ever since "The Big Bang Theory" ended in 2019, Mayim Bialik has stayed more than busy. Known for playing Amy Farrah Fowler on the show, the equally socially awkward love interest of Sheldon Cooper, her intellectual pursuits also extend to real life. Bialik earned her PhD in neuroscience from UCLA in 2007, and started her podcast, "Mayim Bialik's Breakdown," in 2021. That same year, she also began sharing "Jeopardy!" hosting duties with former champion Ken Jennings, making her the first female host in the show's history (to mixed reviews). 
Before she took on a more permanent position, she told Fox News, "I think this is the most iconic thing, you know, that I will ever do in my career. Obviously [it's] a huge loss to not have Alex Trebek as part of 'Jeopardy!' but I also think, especially as a woman, I'm really, really flattered to be even considered for a guest role." While nothing has been confirmed, Bialik is reportedly in talks to host the upcoming "Celebrity Jeopardy" spinoff as well.
In 2022, Bialik celebrated her directorial debut, "As They Made Us," also producing and writing the film. Unfortunately, she'll momentarily have to take a step back from her many projects. After a recent announcement about her health, it looks like the actor's summer is kicking off with a bang, and a big one at that.
Mayim Bialik is facing COVID-19
On June 20, Mayim Bialik announced that she'd tested positive for COVID-19. In an Instagram Live on her "Bialik Breakdown" podcast account, the actor shared her thoughts on the illness. Bialik spent a good portion of the Live showing off all the natural remedies she's been using: lemon juice, ginger, turmeric, zinc, magnesium, colloidal silver, D3, Thieves oil, Scope mouthwash, vitamin C, and ... graham crackers and dark chocolate? Bialik didn't say if she was actually trying all the methods she shared, and given the last couple items she might have been joking. 
Getting ahead of any potential backlash, she added, "I'm not at all trying to make light of any aspect of this. I know there are people who do not have resources or care, and it's something I've been following since the beginning of COVID." Bialik expressed regret about letting her guard down over the past few months, saying, "I'm feeling a lot of fear. Why did I think that anything was fine, ever?" She also noted how divisive of a subject the virus can be, saying, "I'm not gonna get political. That's just my experience, it's no joke."
Until recently, the actor was labeled as anti-vax due to old comments she made in 2009. She later clarified her stance in 2015, and in 2020 she finally put it to rest with a 10-minute-long video endorsing vaccines, including for COVID. While Bialik is vaccinated now, her recent struggle still reminds us all to be careful.