Blake Lively's Real Name Isn't What You Think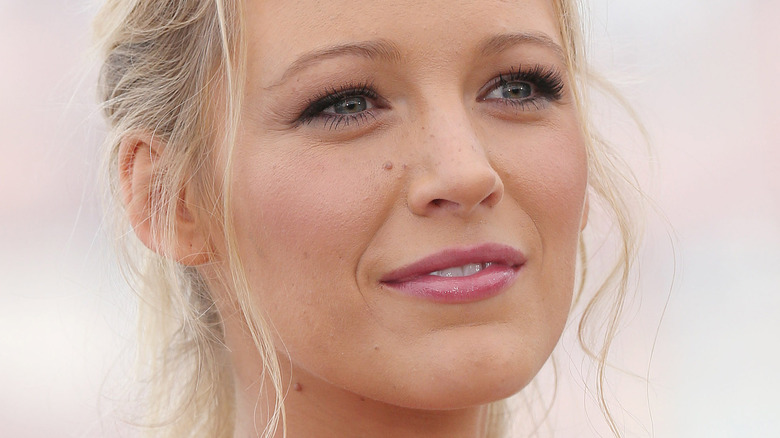 BAKOUNINE/Shutterstock
Actor Blake Lively is famous for both her status as a leading lady and also her beauty and fashion sense. The "Gossip Girl" alum practically always stays at the top of the best-dressed lists on all of the red carpets and especially at the Met Gala. Her starring roles in movies like "The Age of Adeline" and "The Shallows" have solidified her as a hot commodity at the box office. Plus, Lively's fans love her marriage to "Deadpool" actor Ryan Reynolds and the family they have built together with their three children James, Inez, and Betty.
One of the things that contribute to Lively's star power is her name itself. C'mon, "Blake Lively" is pretty cool when you hear it at first! But it turns out that Lively's show-stopping name is not exactly what's on her birth certificate. Other starlets, like Jennifer Aniston, have changed their names when they become famous for several different reasons.
And for Lively, her famous last name has a complicated history.
Blake Lively's last name is Brown ... technically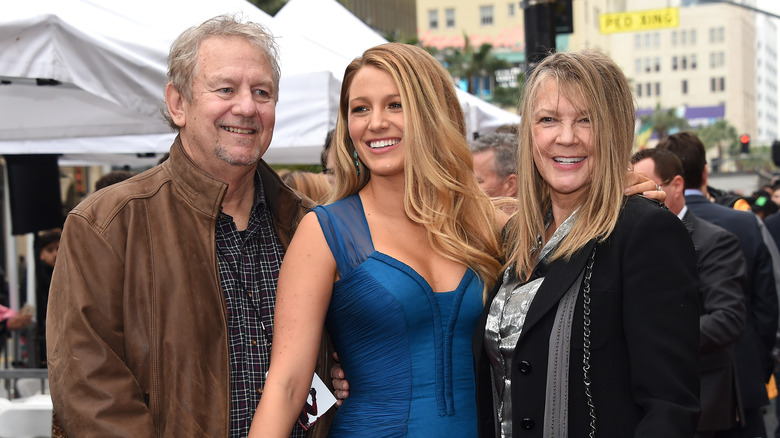 DFree/Shutterstock
That's right, actor Blake Lively's real name is Blake Ellender Brown. But where does "Lively" come from? And why is her true last name Brown if her father's last name is Lively, too?
Well, here's the breakdown. Blake's mother, Elaine, was first married to a man named Ronnie Lively, per IMDb. Elaine had three children with Ronnie, all with the surname Lively — named Robyn, Lori, and Jason. After Elaine and her first husband split, she got remarried to actor Ernie Brown in 1979. Remarkably, Ernie adopted all three of Elaine's children and changed his name to Elaine's married name, Lively, per Elle. The pair then had two children of their own, Eric in 1981 and Blake in 1987.
So, while Blake's surname is technically Brown, since that is the name her father was given at birth, it is clear that Ernie wanted to blend their two families together and united them by their last name. Plus, Blake's father had a prolific acting career before she burst onto the screen and Elaine was a talent manager, so the Lively name has a storied past in Hollywood.
Blake Lively continues to honor her father and his name
Frazer Harrison/Getty Images
Although Ernie Lively switched his birth name after he married Blake Lively's mother, Blake is determined to honor his name in many different ways. Sadly, Ernie died in June 2021 due to heart complications at the age of 74. His death was heartbreaking for Blake, who then looked for ways to celebrate her father in her own way. The opportunity came when Blake started her non-alcoholic drink line in September of 2021, just a few months after her father's death. She decided to call her new brand, Betty Buzz, which Blake explained to Us Weekly was a nod to her father's family.
"[Ernie] gave up his last name when he married my mom, [Elaine Lively], and any success he, or I, have experienced has been in a name that isn't his," Blake expressed. "So when I was working hard to build this company, I wanted any success to be in a name that was meaningful to him. Betty was his mom and his sister's name." She also joked, "Ernie would not be the best name for a mixer."
Blake and her husband actually named their youngest daughter who was born in 2019, Betty, as well. This is certainly a touching way for the star to keep her father's family's name alive.