Comedian John Mulaney's Wife Accuses Ben Affleck Of Groping Her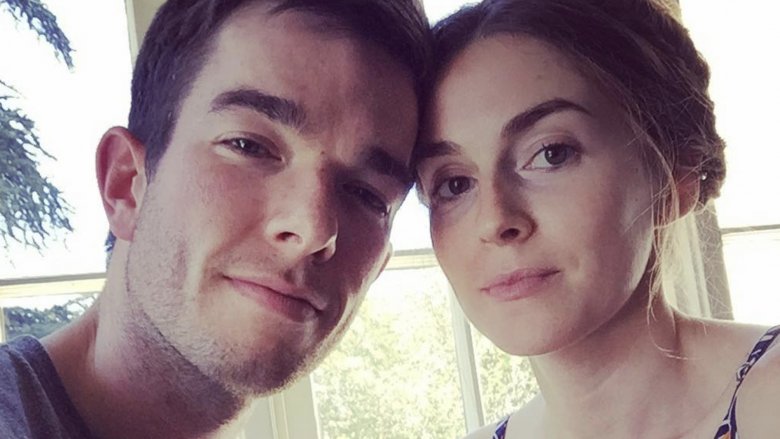 Instagram
Annamarie Tendler just opened up about her experience with Ben Affleck, who recently apologized for groping an actress years earlier.
"I would also love to get an apology from Ben Affleck who grabbed my ass at a Golden Globes party in 2014," Tendler tweeted out on Wednesday, Oct. 11, 2017.
"He walked by me, cupped my butt and pressed his finger into my crack," the makeup artist recounted, adding, "I guess he tried to play it like he was politely moving me out of the way and oops touched my butt instead of my lower back?"
Tendler, who married comedian John Mulaney in 2014, told her followers, "Like most women in these situations I didn't say anything but I have thought a lot about what I'd say if I ever saw him again."
Tendler's claims come after One Tree Hill star Hilarie Burton alleged that Affleck had once grabbed her breast while she hosted TRL, on which he was a guest. "I didn't forget," she wrote. "I was a kid."
Burton added, "I had to laugh back then so I wouldn't cry."
As video footage surfaced of Affleck's interview with Burton, the Batman v Superman actor released a public apology, stating, "I acted inappropriately toward Ms. Burton and I sincerely apologize."
Affleck has received heat in recent days for his connection to Hollywood exec Harvey Weinstein, who's been accused of sexual harassment, assault, and rape. While Affleck released a statement, implying that he hadn't known about Weinstein's alleged inappropriate treatment of women, his former Phantoms co-star Rose McGowan call B.S. McGowan, who was a reported victim of Weinstein's behavior, called Affleck a liar, claiming that she'd told him about how Weinstein allegedly assaulted her and he'd responded, "GODDAMNIT! I TOLD HIM TO STOP DOING THAT."
Unfortunately, this isn't the first time that Affleck's behavior toward women has been called into question. Read all about the shady side of him and his brother Casey here.