Alec Baldwin's Interview With Woody Allen Amid Rust Death Investigation Stuns Legal Expert - Exclusive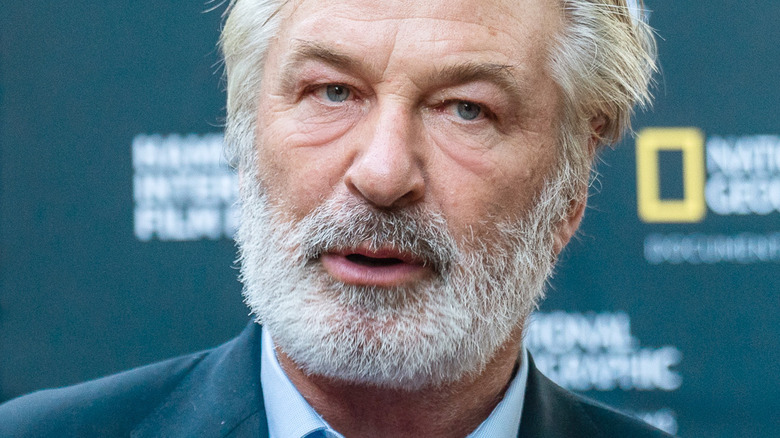 Mark Sagliocco/Getty Images
Trigger warning: The following article contains mentions of sexual abuse.
Alec Baldwin isn't out of the woods just yet. The investigation surrounding Halyna Hutchins' death on the set of "Rust" back in October is still ongoing. Case in point: Back in April, one sheriff confirmed a huge suspicion about the shooting. Sheriff Adan Mendoza told "Today" at the time, "[nobody] is off the hook when it comes to criminal charges," saying he didn't know why there was live ammunition on the set of the film. What's more, Santa Fe District Attorney Mary Carmack-Altwies suggested that Baldwin might not have pulled the trigger on the gun that killed Hutchins after all — telling Vanity Fair, "You can pull the hammer back without actually pulling the trigger and without actually locking it."
And while it might take some time before the truth surrounding Hutchins' death is revealed, Baldwin is apparently trying to move forward and live his life the best way he can. He's not only gone back to work on film sets again, but he's also making headlines for his interview with Woody Allen. But one legal expert says that she is shocked that Baldwin is even conducting the interview in the first place, seeing how Allen has also been marred with scandals and controversies in the past.
Alec Baldwin's Woody Allen interview is a 'bizarre move'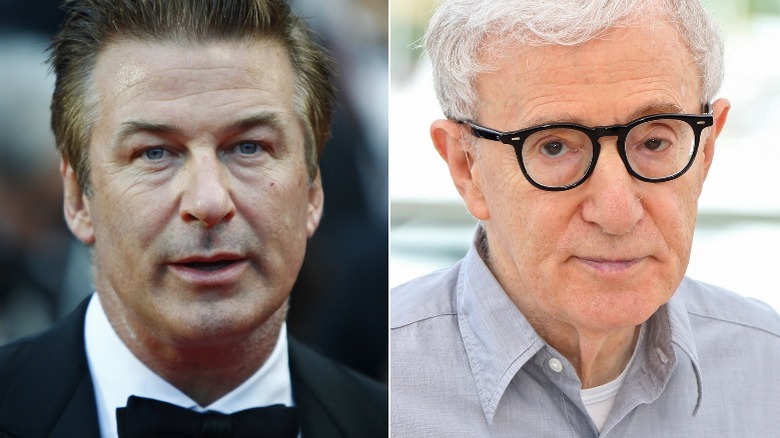 BAKOUNINE & PAN Photo Agency/Shutterstock
Alec Baldwin wants his critics to check the judgment at the door. In his video announcement, the actor declared his "love" for Woody Allen and announced a joint interview between the two on Instagram Live come June 28.
It's unclear whether Allen's sexual abuse allegations will be brought up, though Baldwin seems more intent on discussing Allen's new book, "Zero Gravity," during the interview. Attorney Holly R. Davis, a founding partner of Kirker Davis LLP, however, has some food for thought. In an exclusive interview with Nicki Swift, Davis said she "would be appalled at this move" if she "were Alec Baldwin's attorney." She called it "an unpopular position to take" given that Baldwin may soon "have to rely on the population and 12 jurors to decide his fate in both his criminal and civil lawsuit." Davis elaborated, "It will make it hard for an attorney to do their job in representing the client, because traditionally an attorney would like to rehabilitate the image of his client ... This is a bizarre move by Alec Baldwin, considering he is the subject of a wrongful death lawsuit." 
Davis also hinted that Baldwin might be "de-prioritizing his [own] legal case," especially after agreeing "to a sit down interview days after the shooting on the set of his movie." She also drew parallels to the Johnny Depp and Amber Heard case, saying that it's "possible ... Baldwin would like to believe that the Depp verdict was a response to the #MeToo movement and thereby attempt to place Woody Allen's case back in the national spotlight."