What Happened To Adore Delano After RuPaul's Drag Race?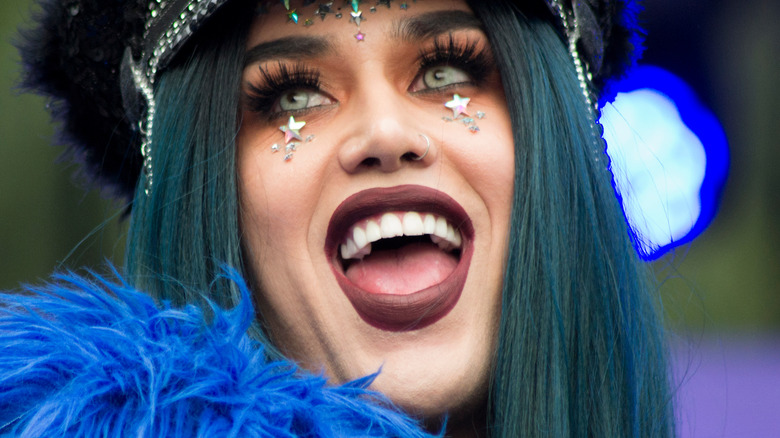 Tom Shearsmith/Shutterstock
"RuPaul's Drag Race" fans fell in love with Adore Delano in 2014 when she competed in the show's sixth season. So much so that she became the first queen to accrue 1 million followers. Nearly a decade on from that first introduction, what is Delano up to today?
Let's get one thing straight: "Drag Race" may have been Delano's first Ru-deo, but it was far from her first rodeo on reality TV. Quite the contrary, as before joining "RuPaul's Drag Race" as a contestant, she had tried her hand at another competition show: "American Idol." Delano, who, per Billboard, is non-binary and continues to identify with both her given name and her chosen drag name, entered as Danny Noriega. Unfortunately, as Reuters reported at the time, Noriega fell just short of the Season 7 Top 12 — although they did become a household name among "Idol" fans for famously back-talking Simon Cowell. However, even after being eliminated, the aspiring star was committed to staying authentic. Speaking to the publication, Noriega explained, "I can't change myself for anybody."
Six years later, Delano returned to viewers' screens for Season 6 of "RuPaul's Drag Race." There, she became a firm fan favorite, and even went on to place in the season's Top 3. However, 2014 is a long way back — so, what's she been up to since then?
She returned for RuPaul's Drag Race All Stars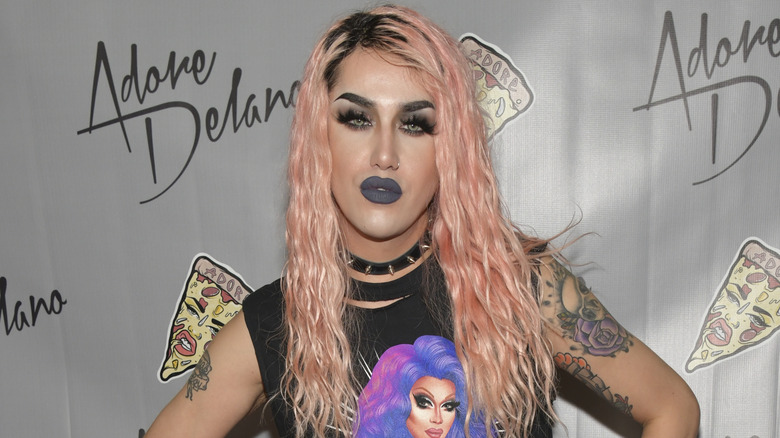 Rodin Eckenroth/Getty Images
Adore Delano was a roaring success on "RuPaul's Drag Race." It only makes sense, then, that she was welcomed back for the show's spinoff, "RuPaul's Drag Race All Stars."
Speaking to Entertainment Weekly ahead of the Season 2 premiere, she doubled down on her desire to be authentically her. "I just wanted to go into All Stars being myself, if anything kind of amping it up a little bit more and being a little extra weird, because they need to know who I am by now," she said. However, in the same interview, she also hinted that her return had come with some challenges. "You go through it once and then you come back and think it's going to be the same vibes ... it's way different. It's more pressure definitely because they're on you, they expect you to do it all, and it's just a lot."
Sure enough, just two episodes into "All Stars," Delano opted to sashay away of her own accord. Speaking at the season reunion, she gave her co-stars a tearful explanation why. "I didn't prepare ... to bring myself back to the whole elimination process, the critiquing process, the g*****n runway." She also shared that it was tough hearing critical feedback from Michelle Visage, with whom she had toured prior to joining "All Stars." She continued, "Before I could just be like, 'Girl, bye, I'm going to my dressing room' ... here, I have to sit there and f*****g take it."
She's gone on to do big things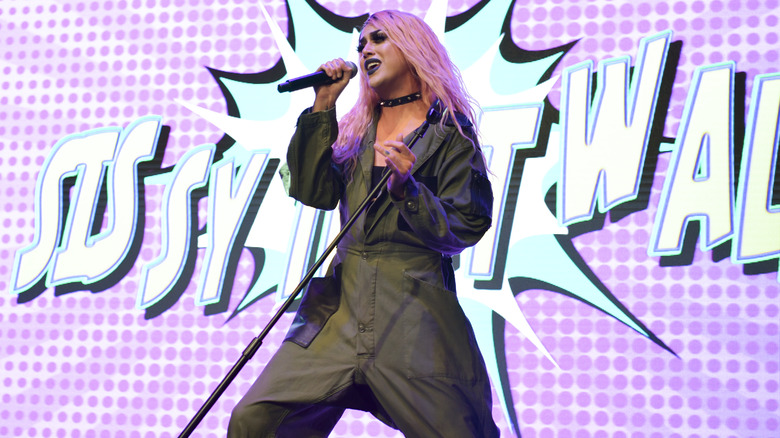 Rodin Eckenroth/Getty Images
Despite her heartbreaking departure from "RuPaul's Drag Race All Stars," Adore Delano has gone on to create an exciting path forward for herself.
In 2019, she returned to her reality TV roots by joining the Season 4 cast of "Ex on the Beach." At the time, she told Entertainment Weekly that it meant a lot to be featured on a dating show. "I remember being a little kid and never seeing someone like [trans co-star La Demi Martinez] or myself on a show like this — and with such confidence." She also told the outlet that being the representation she had wished to see was her biggest motivator. "Even when I was insecure, I would go in the bathroom and be like, 'There are kids watching this' ... I want them to know, 'You're a part of society too! And your gender is valid.'" On top of having a groundbreaking presence on "Ex on the Beach," Delano has been hard at work in her music career — and for those who've missed her live performances, she has good news. Speaking with A Modern Gay's Guide, she gushed over being able to tour again, post-pandemic. Watch out, Australia: She's coming your way this November!
Possibly the most exciting development for her fans, though, is that she wouldn't rule out a return to "RuPaul's Drag Race" in some capacity. Even better, the show's producers are on board, too. Though there are no concrete plans yet, we'll be looking forward to her return.