Harvey Weinstein Resigns From The Weinstein Company's Board Of Directors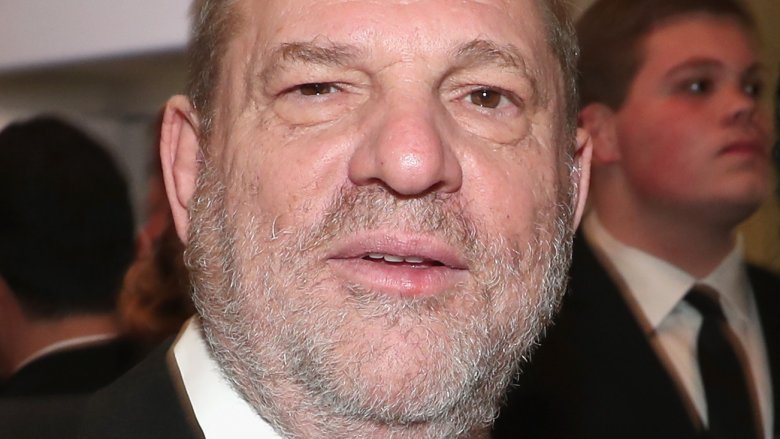 Getty Images
The disgraced Hollywood bigwig is stepping down.
TMZ reports that Harvey Weinstein resigned from the board of directors of The Weinstein Company, which he'd previously co-founded. The producer didn't appear to have much choice in the matter, as, the gossip rag notes, the company gave him an ultimatum—either resign or be fired.
While Weinstein's resignation may have been technically voluntary, he may still have a case against The Weinstein Company for firing him in early October, as his lawyer Patty Glaser reportedly believes the termination was done in contrast to specific stipulations set out in his contract.
According to Deadline, the meeting of board members on Oct. 17, 2017 was called so that members could vote on ratifying Weinstein's previous termination on Oct. 8. They're now reportedly trying to figure out what to do about Weinstein's 23% claim in the company.
As Nicki Swift previously reported, The New York Times published an exposé on Weinstein on Oct. 5, 2017, revealing decades worth of alleged assault. Soon after, The New Yorker released their own investigative report on Weinstein, accusing him of raping at least three women. Since then, numerous women in the entertainment industry have come forward with personal accounts of harassment, assault, and rape they suffered at the hands of the Miramax co-founder.
As a result of his alleged past behavior coming to light, Weinstein's wife left him, he was stripped of his BAFTA and Academy memberships, and he reportedly entered a rehab facility to treat his alleged sex addiction.
While we wait for more details to come out about Weinstein's scandal, read all about the producer's dirty past.