Matchmaker Says The Timing Of Bill Hader And Anna Kendrick's Split Is No Coincidence - Exclusive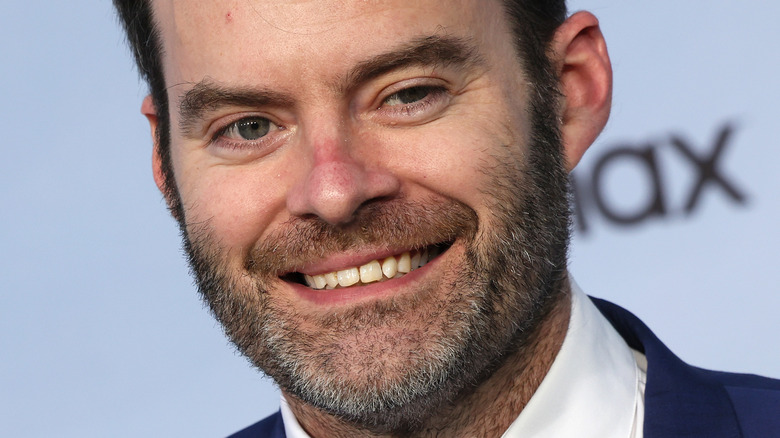 David Livingston/Getty Images
Anna Kendrick and Bill Hader have recently called it quits, and according to a matchmaker, they were really never meant to be.
The two dated for nearly two years, with a source saying that they preferred to keep their relationship under the wraps. "They are both very private people, and with the pandemic it was easy to keep it quiet," they told People. "They're both hysterical so they must keep each other laughing all of the time. She's really, really happy." Another source later told People that the two seemed to be great for each other. "You can see the chemistry when they're together. They have a really fun rapport, very sarcastic and funny but all coming from a place of love," they shared. "They're affectionate but it's the way they look at one another when the other is talking, you can see they really love each other." 
But all good things come to end. On June 28, Entertainment Tonight confirmed with an insider close to the couple that Hader and Kendrick had indeed split. However, according to an expert matchmaker, the relationship wasn't meant to last long.
Bill Hader's relationship was at a key turning point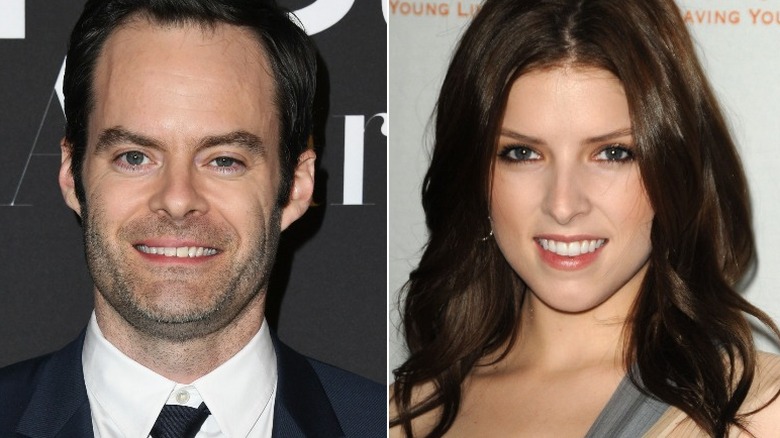 Everett Collection/Shutterstock & Jon Kopaloff/Getty
Bill Hader isn't exactly what you would call a playboy. He was married for over a decade, and his relationship with Rachel Bilson lasted a little over a year. Kendrick also appeared to be a serious romance, with the two first linking up in 2020. However, as Susan Trombetti, matchmaker and CEO of Exclusive Matchmaking, pointed out, the pair could not survive a pivotal dating milestone. "Two years is a make it or break it point," Trombetti exclusively explained to Nicki Swift.
So why has Hader haven't found a lasting relationship post-divorce? "Maybe he is a commitment-phobe after spending a decade married. Who really knows? Probably he just knew these relationships weren't for him and pulled the trigger," Trombetti theorized. She noted that Hader had moved on quickly after his divorce, and probably never got to process the separation properly. "Perhaps he was still mourning it," she said. "He must have regrets and sadness about it all. Perhaps it's carrying over into these relationships."
Trombetti also pointed out how in-demand actors can face unique dating hurdles. "It's hard to pick between your career when you are in demand, and the love of your life," she noted. "You stretch yourself thin thinking it will all work until you realize the damage is done and there is no going back."
Who will Bill Hader date next?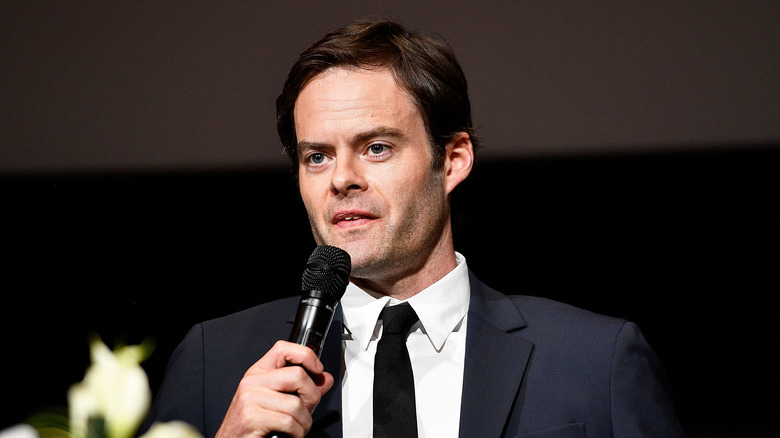 Matt Winkelmeyer/Getty Images
Now that Bill Hader is a single man, Exclusive Matchmaking CEO Susan Trombetti has a few guesses about who he will end up dating next, and unsurprisingly, they're celebrities, too.
"Emma Stone and Jennifer Lawrence are already coupled up. I could see January Jones with him, or maybe Natasha Lyonne. She is just out of a relationship," she dished, adding a few more A-list picks. "Don't be surprised if Angelina Jolie wound up with him because she's already had Brad Pitt and doesn't need another pretty boy. She needs a laugh. Even though Tiffany Haddish is in a relationship, if there is a breakup, I could see that, too."
If Hader doesn't enter a relationship anytime in the foreseeable future, he'll likely just focus on his kids. After all, he did say that they're his priority. "They just want me to be their dad," he told The Hollywood Reporter of his daughters. "They just want me to sit and watch 'Encanto' over and over and over again. So that's what I do."