The Tragic Death Of 24 Star Gregory Itzin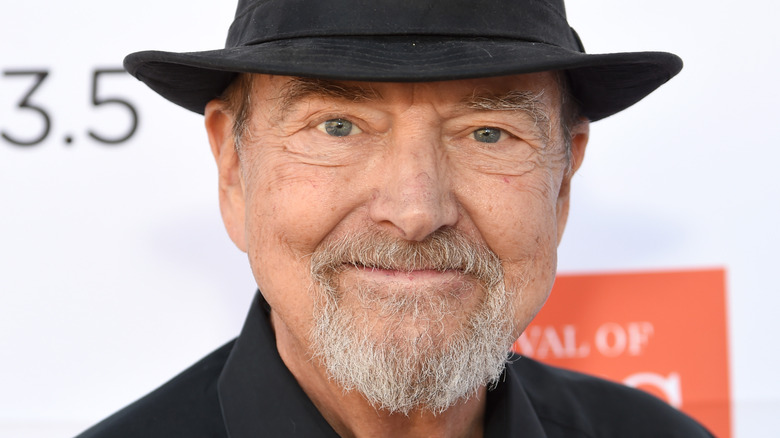 Michael Kovac/Getty Images
Actor Gregory Itzin has died at the age of 74, per TMZ. Survived by his wife Judie and two children, the cause of death is unknown. Best known for his role in "24," Itzin brought heart to a character that wasn't always good.
"24" director and executive producer Jon Cassar took to Twitter to pay his respects. "My friend Greg Itzin passed away today. He was one of the most talented actors I had the honor to work with, but more than that he was an all around great guy." The director continued, "He'll be missed by his '24' family who had nothing but love & respect for him. You made your mark, now Rest In Peace friend." Another of Itzin's friends, Armin Shimerman of "Star Trek" also posted a message. "1 of my closest friends&1 of the finest actors I know died yesterday, Greg Itzin ... There is a huge hole in my heart over his loss."
Over the years, Itzin played a host of characters throughout film and TV, including in 2012's "Lincoln" and 1998's "Fear and Loathing in Las Vegas." Even if people can't put a face to the name, they're sure to have seen him somewhere at least once.
Gregory Itzin's biggest roles included 24 and Star Trek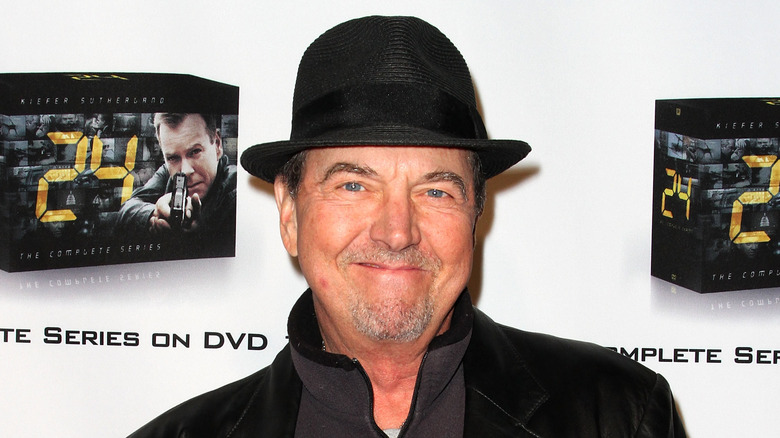 Valerie Macon/Getty Images
Gregory Itzin amassed an impressive 186 credits throughout his career, with large and small parts alike, per IMDb. However, his most recognizable role was as President Charles Logan on "24," where he often served as the series' villain by channeling Richard Nixon. Itzin's turn on "24" garnered two Emmy nominations, first for outstanding supporting actor in a drama series in 2006 and again for outstanding guest actor in 2010. Other TV appearances by Itzin include "Big Love," "The Mentalist," "NCIS," and "Friends."
While Itzin was best known for his role on "24," he also had a cameo in one of the most famous comedy films of all time. Credited as Religious Zealot #1, Itzin holds the distinction of saying the very first line in 1980's "Airplane!," which remained a big moment for him. He participated in the AV Club's 2015 oral history of the film, saying, "You build a history of things you've done when you're in this business, and one of the things I really remember from the beginning and one of my first early dine-out things was that I was the first on-camera speaker in 'Airplane!'"
Itzin has also appeared in three separate "Star Trek" series, playing two characters each on "Star Trek: Enterprise" and "Star Trek: Deep Space Nine," as well as showing up on "Star Trek: Voyager." Trekkies paid their respects on Twitter, with one fan account tweeting, "[Itzin] was memorable in each. Our deepest condolences to his friends and family."