The Internet Is Melting Over Angelina Jolie And Shiloh's Latest Bonding Moment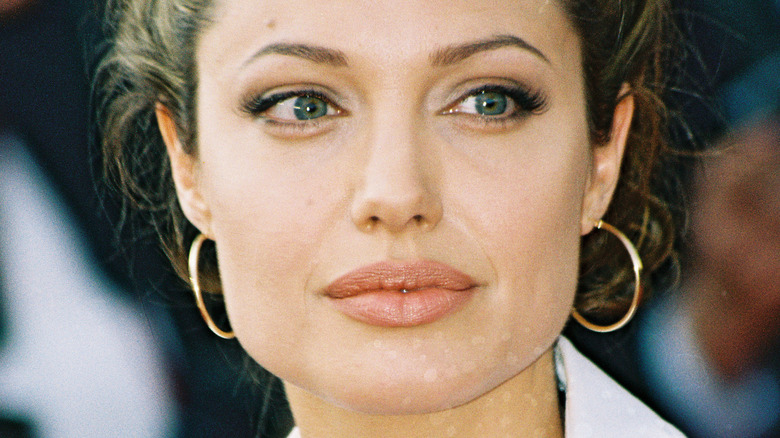 Denis Makarenko/Shutterstock
Angelina Jolie and her daughter, Shiloh Jolie-Pitt, just made a rare outing together that shows just how close they really are. Though Angelina likes to keep her personal life just that, she has opened up about her kids on a few occasions, including sharing in August 2020 how she and Shiloh are both avid readers. "Shiloh years ago told me that she had read a book that she loved and she wanted me to read it. I read it on my own and then we looked at some of it together and we talked about why she loved it," Angelina told Entertainment Tonight of "The One and Only Ivan," revealing that it was thanks to Shiloh's suggesting that it became a movie.
Angelina also gushed to People in October 2021 about the great people her kids are turning out to be. "I have six very individual human beings in my home. I am so excited about all the different stages and feelings and curiosities that they go through. Why wouldn't you be?" she said. "We're supposed to help them figure out who they are. And you can't figure out who they are if you don't enthusiastically develop with them," Angelina added.
And it seemed like Angelina was putting her money where her mouth is as she stepped out with Shiloh — who appeared to have ditched her pink rinse — in a somewhat unexpected place.
Angelina Jolie and Shiloh Jolie-Pitt's sweet concert night
If there's one thing that can bring a mother and daughter closer, it's seeing a Eurovision Song Contest winner perform in Europe, right? Well, that certainly seemed to be the case for Angelina Jolie and Shiloh Jolie Pitt, who had been spotted in Italy the month prior. The twosome were seen in the crowd at a Måneskin concert together in Rome, Italy, on July 9, where they even matched one another in all-black ensembles. Footage of the twosome shared to YouTube showed Angelina adorably gazing at her daughter, who she shares with former husband Brad Pitt, as Shiloh had a great time watching the band.
The footage quickly spread around the world, with plenty of fans gushing over the twosome's sweet interactions across social media. "The way Angelina look at Shiloh..... She just [loves] her that much," one person tweeted, while another wrote on Twitter, "My heart just MELTED. Her little dance and jumps, her smile, the way she looks at shiloh, how she sings and enjoy, the way she's just standing there being the absolutely ethereal being she is."
The outing came as fans have been seeing a little more of Shiloh as she grows up before our eyes. The month before she was spotted with her mom, Shiloh showed off her moves in a video shared to YouTube by dancer Hamilton Evans as she danced during a class to Doja Cat.