Cameron Diaz Reveals A Terrifying Experience From Before She Was Famous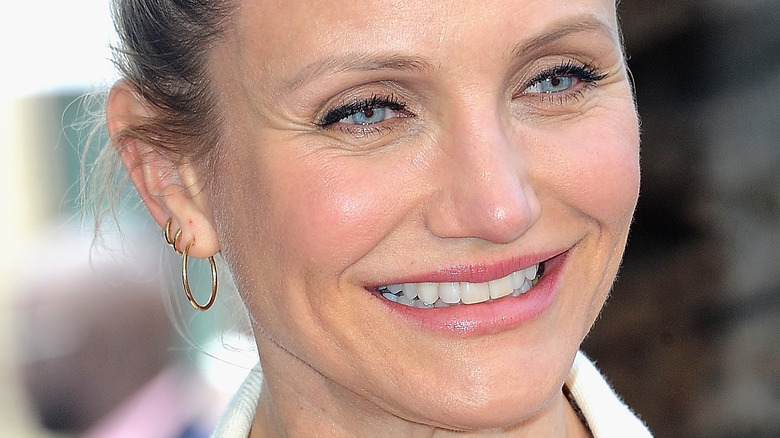 Albert L. Ortega/Getty Images
American actor Cameron Diaz is widely known as one of the country's most recognizable movie stars. After skyrocketing to fame at age 21 in Chuck Russell's 1994 hit, "The Mask," alongside Jim Carrey, Diaz cemented herself as one of the world's foremost talents, sex symbols, and bankable stars. 
In 2014, however, Diaz decided to retire from the big screen, choosing instead to focus on her personal life and activism, which included launching health and biotech startups, as well as a 2016 book on aging and the body. In addition, she got married for the first time to musician Benji Madden, and subsequently had her first child, a daughter born via surrogacy in 2019. 
Since then, the famed actor has decided to come out of retirement, having recently appeared as a guest judge on "RuPaul's Drag Race" Season 7. She also recently announced that she will return to acting by starring alongside Jamie Foxx in a Netflix film, appropriately titled "Back in Action," which will be released sometime in late 2023 or 2024. And, in light of her return to the silver screen, Diaz has decided to come out and reveal a terrifying experience involving accidental drug trafficking, which happened to her long before she ever became famous. 
Cameron Diaz may have been a mule trafficking drugs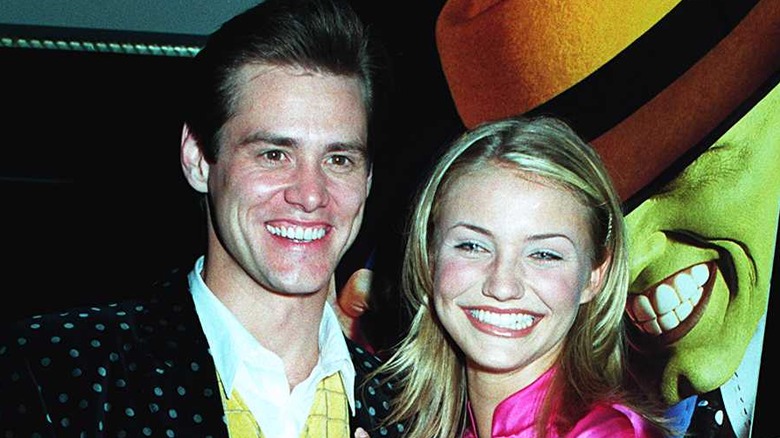 Denny Keeler/Getty Images
In an appearance on the "Second Life" podcast, Cameron Diaz laughingly shared a terrifying experience which happened to her when she was a struggling model in Paris back in the '90s, before she ever became famous. 
In the podcast, Diaz revealed that she "didn't work a day" in Paris, as she "couldn't book a job to save my life." Instead, she found a job in which she was employed to transport "costumes" in a suitcase from Paris, across the Straight of Gibraltar to Morocco. However, she highly suspects there were illicit drugs in the suitcase instead of costumes. "Really, I think I was like a mule carrying drugs to Morocco," she said. "I swear to God. It was before, like, TSA or anything like that." She added that she suspects she was given this job because she was a "blond-haired, blue-eyed girl in Morocco," wearing "torn jeans and platform boots." She said it was all "really unsafe."
In addition, at one point, a customs official in Morocco actually asked her to open the suitcase. However, at that point, she bailed. "Literally all the calculations in my head went running back like, 'What the f**k is in that suitcase? ... I was like, 'I don't know, it's not mine, I have no idea whose it is.'" She closed by revealing, "that was my only job I ever got in Paris." Though we're genuinely shocked she couldn't find work in the City of Lights — after all, have you seen this adorable photoshoot featuring a 17-year-old Diaz that the Daily Mail unearthed?