The Truth About Joan Rivers' Husbands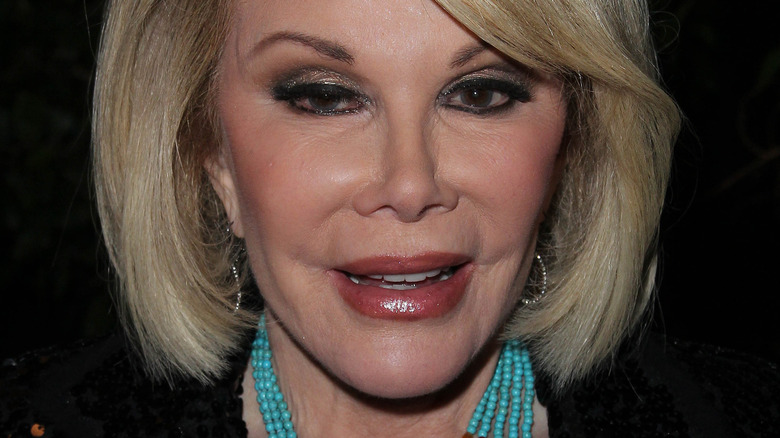 s_bukley/Shutterstock
For many, Joan Rivers will forever be known as the comedian behind E!'s "Fashion Police" who had an unabashed penchant for plastic surgery. However, the funnywoman also had a personal life outside of the spotlight. With that came her fair share of love and heartbreak.
It's no surprise that Rivers is etched in our minds for her professional persona. As noted by Vanity Fair, Rivers was in a tiny minority when she pursued a career as a female comedian in the 1960s. As The Second City notes, she ultimately credited the establishment as the place she "was born as a comedian," yet she spoke frankly about the challenges she faced there. In an interview with "Pioneers of Television," she shared, "Second City was not a little bit of a challenge, it was a major challenge. It was a boys' club, and the girls were really there to be pretty, and f*****." Rivers also spoke about having difficulty making it on "The Tonight Show Starring Johnny Carson." "The reason I wasn't put on ... they said 'a woman doesn't talk about things like that. Women shouldn't talk about things like that. You shouldn't talk about having an affair with a married man, no, no, no, no, no, no. Shouldn't talk about all her friends having abortions. Oh, this is much too rough.'" 
Through it all, Rivers persevered, and built a legendary career for herself. However, she was also committed to finding a happy ending in her love life. 
Joan Rivers' first marriage was annuled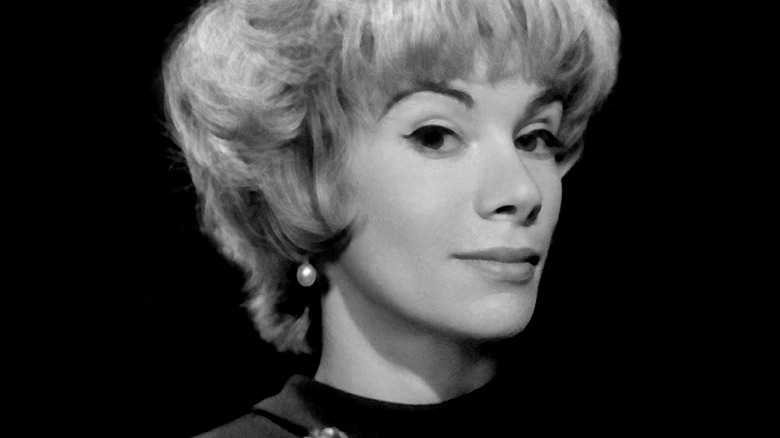 Michael Ochs Archives/Getty Images
Today, the name "Joan Rivers" is synonymous with comedy. However, as The Guardian wrote in her obituary, she began her professional life as a buyer for a department store. It was there that she met her first husband, James Sanger, a young man who also happened to be the heir to the very department store at which she worked. 
Glamorous as his title may sound, very little is known of Sanger outside of his marriage to Rivers. However, what we do know is that their union was a short one. That said, Rivers wasn't particularly devastated by the annulment. Quite the contrary, per The Guardian, as Rivers once said the marriage survived "six months longer than it should have." According to The Epoch Times, that sentiment may have been rooted in one crucial detail Sanger had neglected to tell his bride prior to walking down the aisle. That is, he didn't want to have children. For Rivers, that was a non-negotiable, so it only makes sense that the two parted ways. 
Luckily, Rivers ultimately did go on to have children. Rivers' only child, daughter Melissa Rivers (born Melissa Warburg Rosenberg) was born three years after the comedian wed her second husband, Edgar Rosenberg.
Edgar Rosenberg was 'the love of her life'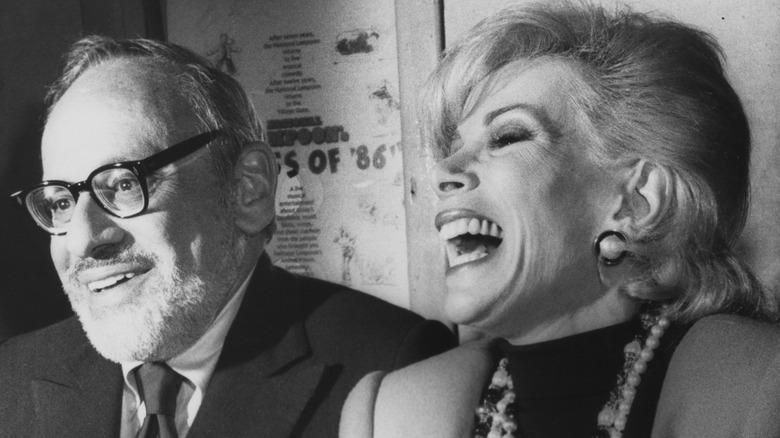 Michael Ochs Archives/Getty Images
Joan Rivers' first marriage may have been a short one, but even six months would be considered long-term compared to her courtship with Edgar Rosenberg. Per Marie Claire, a whopping four days was all it took for her to realize he was "The One." Hey, when you know, you know!
A short courtship paved the way for an exceptionally long marriage, especially by Hollywood standards. As both spouses and talent and manager, Rivers and Rosenberg stayed together until his 1987 suicide. However, that's not to say they didn't endure challenges along the way. Shortly before Rosenberg's passing, his behavior at Rivers' late night show on Fox had raised eyebrows. Ultimately, the producer told Rivers to let him go as her manager, and she refused. As a result, both were axed. Per a Vogue interview with Rivers' biographer, Leslie Bennetts, Rivers "chose her husband over the show ... the whole thing was a complete debacle." Speaking on the "Life After Suicide" podcast, Melissa Rivers revealed that in wake of the ordeal, "My parents had been in a terrible state in their marriage ... they had sort of separated, but not really."
In spite of the drama toward the end of their marriage, it appears as though the comedian never stopped loving Rosenberg. In fact, in the wake of the comedian's 2014 death, a source confirmed this to HollywoodLife. "Joan's a happy woman now ... she's reunited with the love of her life, her precious Edgar."
If you or anyone you know is having suicidal thoughts, please call the National Suicide Prevention Lifeline​ at​ 1-800-273-TALK (8255)​.