What Really Happened Between Iggy Azalea And Tristan Thompson?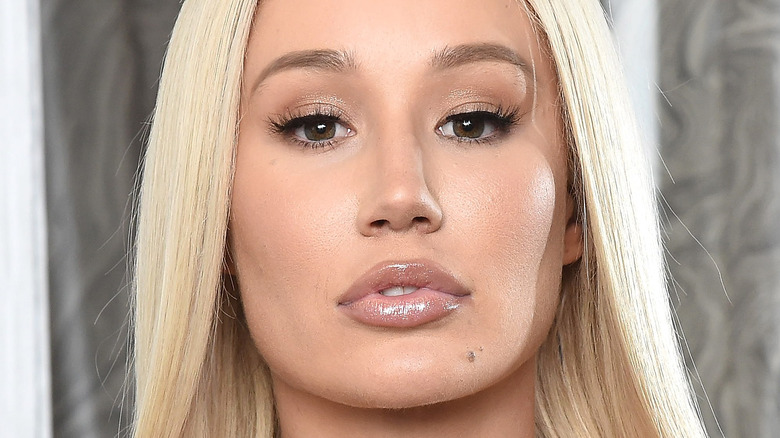 Gary Gershoff/Getty Images
Everywhere Tristan Thompson goes, controversy seems to follow. The NBA player has been in the public eye since he joined the basketball league in 2011, but people only started taking a particular interest in his love life when he entered a relationship with Khloé Kardashian in 2016. Since then, he had been entangled in multiple cheating controversies, which ultimately tarnished his reputation.
One of his infamous scandals involved Jordyn Woods, Kylie Jenner's best friend, with whom he allegedly cheated in February 2019. He and Kardashian called it quits then, but they rekindled their relationship the year after. However, the controversies didn't stop, as he was also accused of fathering a child with another woman. He later confirmed the allegation when fitness trainer Maralee Nichols sued him for child support. Thompson made the revelation on Instagram (via Newsweek) and subsequently apologized to Kardashian.
With a string of scandals linked to Thompson's name, it's understandable that some women, especially public figures, refuse to associate themselves with the athlete. So it wasn't surprising that rapper Iggy Azalea was quick to dismiss rumors of them dating.
Iggy Azalea denied ever dating Tristan Thompson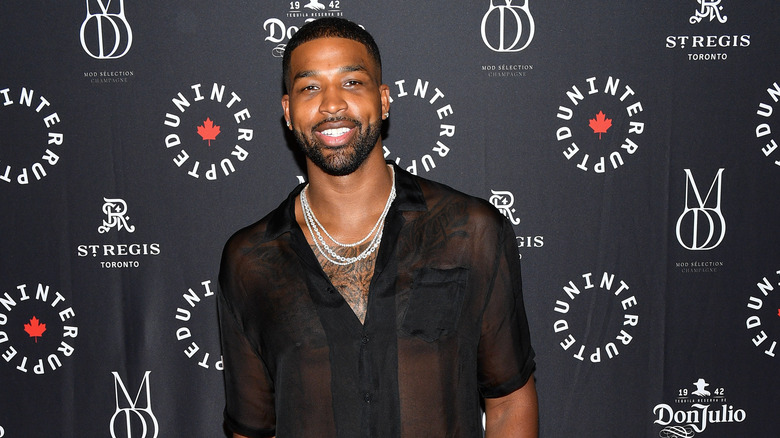 George Pimentel/Getty Images
In August 2021, rumors that Iggy Azalea and Tristan Thompson were an item started swirling online. Not one to want to be involved in such a controversy, the "Fancy" singer took to Twitter to debunk all the speculations.
"Very weird fake news making the rounds about me dating a man I've literally never met a DAY in my life ...Like....Y'all are really that bored?!?!" she tweeted at the time. "S*** is very, very weird behavior." When fans refused to believe her, she clarified that she and Thompson have never crossed paths. "Literally have never even been in the same building as that man," she wrote. "I DO NOT KNOW THAT PERSON."
Azalea also made light of the situation by retweeting a few jokes about the rumors, but shared one final statement regarding protecting her privacy. "Making up baseless lies about people for fun is lame because I'm a real person with my own private life that gets disrupted by b***s***," the Grammy nominee wrote. "So I'm actually annoyed."
Iggy Azalea may be dating a different NBA player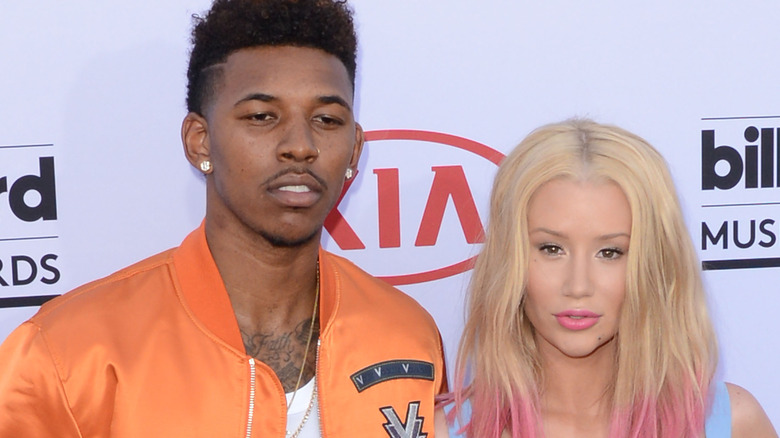 C Flanigan/Getty Images
Iggy Azalea may not be dating Tristan Thompson, but she's no stranger to getting into relationships with NBA stars. The rapper dated and got engaged to Los Angeles Lakers forward Nick Young, but they eventually called it quits when Young had apparently cheated.
"Unfortunately although I love Nick and have tried and tried to rebuild my trust in him — it's become apparent in the last few weeks I am unable to," she shared in a since-deleted Instagram post (via Us Weekly). "I genuinely wish Nick the best. It's never easy to part ways with the person you planned your entire future with, but futures can be rewritten and as of today mine is a blank page." Fast forward to today, and it looks like she may be dating another baller, although she has yet to confirm her true relationship status. The Daily Mail reported in February that she was spotted on a date with then-Los Angeles Lakers star Malik Monk, who now plays for the Sacramento Kings.
Meanwhile, Thompson seems to be trying to go back into Khloé Kardashian's good graces, sending her flowers for her birthday, per Page Six. But the reality star has no plans of getting back together with her baby daddy after he betrayed her trust. "Khloe told Tristan he lost all of her trust and the relationship could not be repaired," an insider told E! News. "Khloe really tried, but ultimately, felt too betrayed by him. She's done and says she will not go back."