LeBron James Makes His Feelings About Brittney Griner's Situation Crystal Clear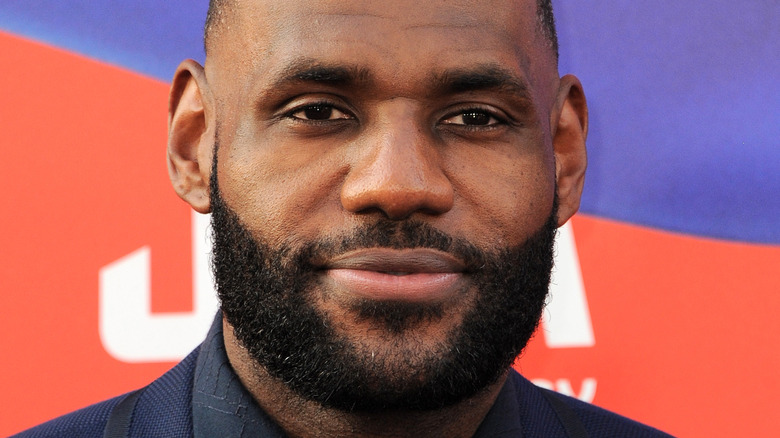 Tinseltown/Shutterstock
It's now been almost five months since Brittney Griner was detained by Russian authorities. On February 17, customs officers searched her bag and found hashish oil, or cannabis oil, in the form of vape cartridges. The WNBA star has since pleaded guilty to Russian drug charges, but maintained that it was an accident and she wasn't deliberately smuggling illegal drugs into the country. "There was no intent. I didn't want to break the law," Griner said in court earlier in July. If sentenced, Griner could face up to 10 years.
In addition to the WNBA, Griner has represented the United States at the 2016 and 2020 Summer Olympics, winning one gold medal at each. She's also played with the Russian Women's Basketball Premier League during the WNBA offseason, which is why she was in Russia at the time of her detainment. Both President Joe Biden and Vice President Kamala Harris have acknowledged Griner's detention, but not much seems to be happening in the way of her release.
It's also worth noting that Griner identifies as a lesbian, and Russia has previously been described as "a deeply hostile climate for LGBT people" by the Human Rights Watch. Last week, Griner's wife Cherelle Griner spoke with both Biden and Harris, who assured her that they were working towards her release, but so far it's just words. Now, another basketball legend is taking shots at the government's inaction toward Griner's situation.
LeBron James questions if Brittney Griner will want to return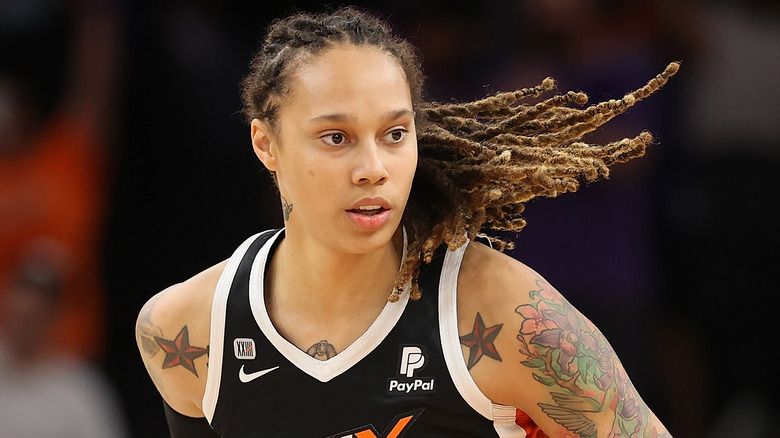 Christian Petersen/Getty Images
LeBron James is the latest basketball star to speak on Brittney Griner's detention in Russia. In a preview for the new episode of the YouTube talk show, "The Shop," James criticized the U.S. government for not doing more to ensure her safe return, saying, "Now, how can [Griner] feel like America has her back? I would be feeling like, 'Do I even want to go back to America?'"
Even though that's still Brittney's plan, her wife Cherelle Griner has also expressed frustration with how slow things are moving. In a May interview with "Good Morning America," Cherelle said, "You say she's top priority, but I want to see it. I feel like to see it would be seeing BG on U.S. soil." Brittney herself is likely also frustrated with her home country; she previously spoke out against playing the national anthem at sporting events, even to kneeling during, and probably won't be changing her mind after the last few months.
Despite many feeling similarly about the lack of response, James still faced some Heat for his comments. The NBA athlete later explained what he meant on Twitter, saying, "My comments on 'The Shop' regarding Brittney Griner wasn't knocking our beautiful country. I was simply saying how she's probably feeling emotionally along with so many other emotions, thoughts, etc inside that cage she's been in for over 100+ days! Long story short #BringHerHome."